Turkish Scrambled Eggs on Toasted Seeded Pita with Salsa Verde and Cilantro
Created by Natalie Seldon, @prettyediblestylist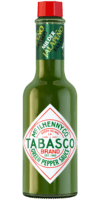 Green Jalapeño Sauce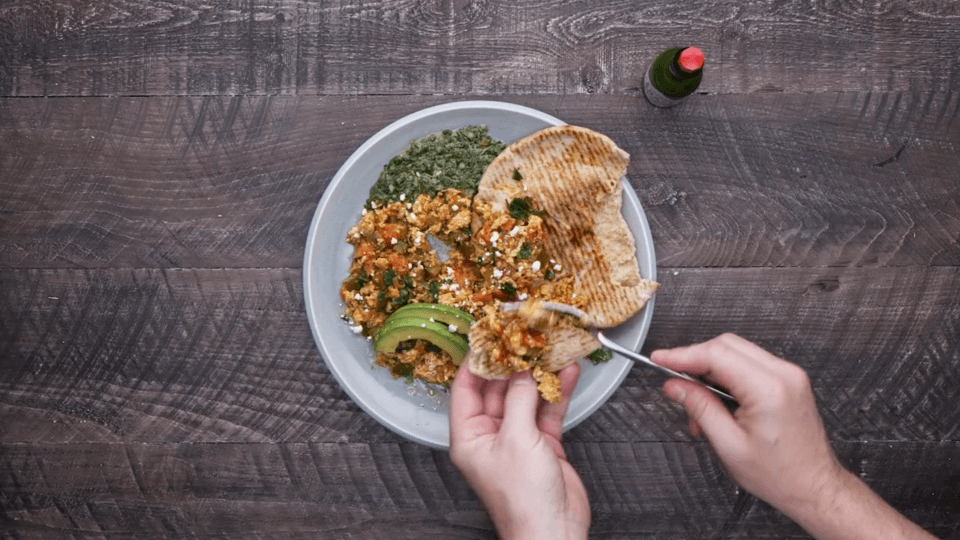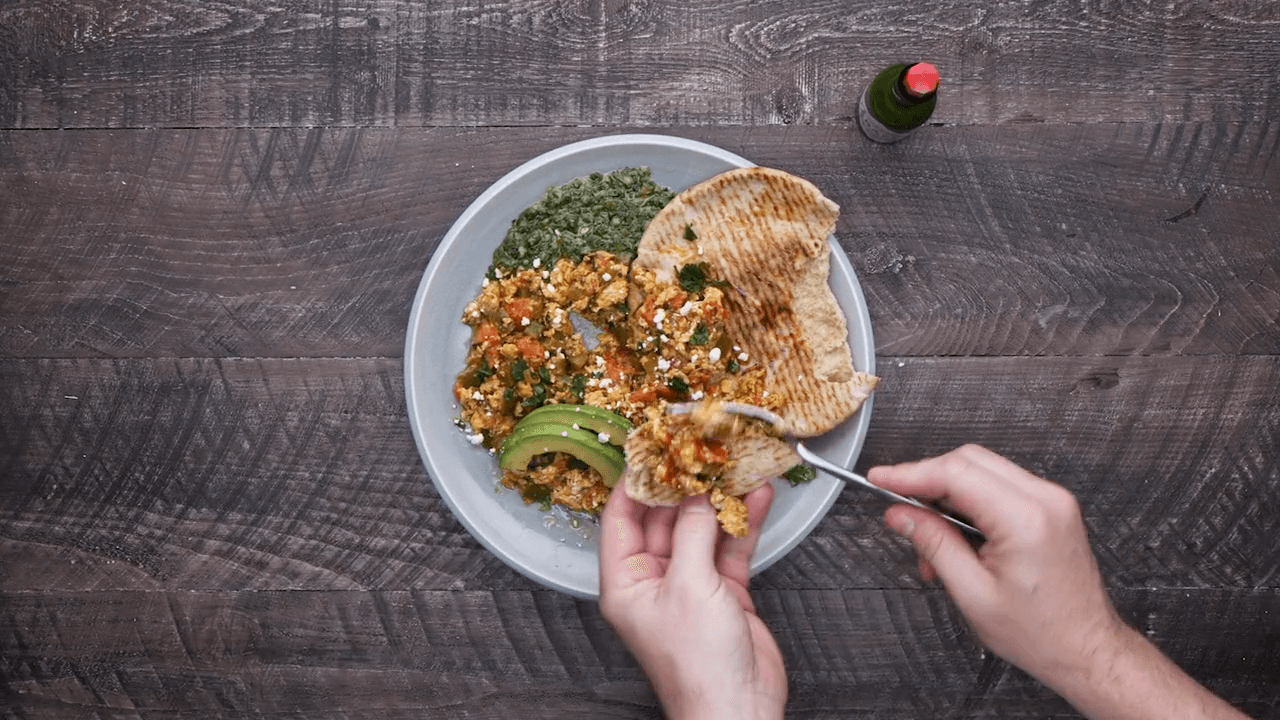 Ingredients
1 tbsp olive oil
Small knob butter
1 garlic clove, crushed
1 green onion, sliced horizontally
1 green bell pepper, chopped into small chunks
½ tsp paprika
½ tsp dried oregano
2 large tomatoes, roughly chopped
4 eggs
Large handful cilantro, finely chopped
1 tbsp chives, finely chopped
1 garlic clove, crushed
1 ½ tsp Dijon mustard
2 tsp capers, drained, rinsed & roughly chopped
¼ cup ex-virgin olive oil
½ tbsp sherry or red wine vinegar
Squeeze of lemon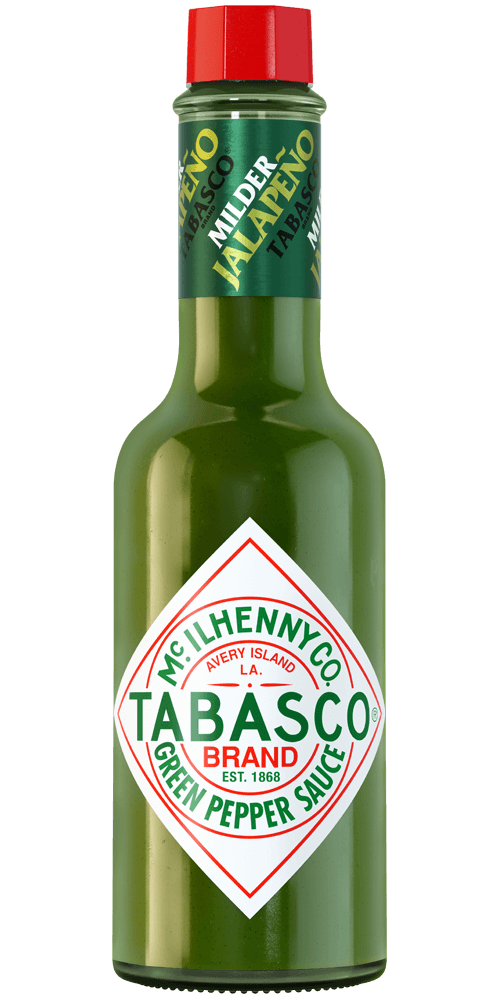 1 tsp
TABASCO® Green Jalapeño Sauce
1 seeded pita, toasted
Small handful cilantro, roughly chopped
½ avocado, sliced
Goat's cheese (or feta), crumbled
Extra virgin olive oil
Preparation
Mix all the ingredients for the salsa verde together and set aside. This can be made up to a week ahead and stored in the fridge until ready to use
To cook, heat the oil and butter in a large frying pan over a medium heat
Add the garlic, green onion and green pepper, stir, and then add the paprika and oregano. Cook for 1 minute, and then add the tomatoes, stirring occasionally for 5 minutes, or until the tomato has softened
Reduce heat to low, then push the tomato mixture to one side (away from direct heat if possible) Crack the eggs into the space left in the pan and use a wooden spoon to stir the yolks into the whites for about 20 seconds, or until starting to set
Gently stir cooked vegetables into the eggs for 1 minute or until the eggs are just cooked but still soft and a bit runny.
Immediately remove from the heat (remember that the eggs will continue to cook in the pan) and serve on top of the toasted pita
Add 5 dashes of TABASCO® Green Sauce, the cilantro, slices of avocado and goat's cheese or feta
Finish with a drizzle of olive oil!
You will need:
Green Jalapeño Sauce
Mild jalapeño flavor. Pairs well with dips and Mexican cuisine.