Avery Island Double Bake Golden Brownie
Created by Chef Eric Lanlard of Cake Boy (U.K.)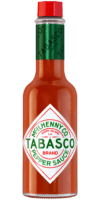 Original Red Sauce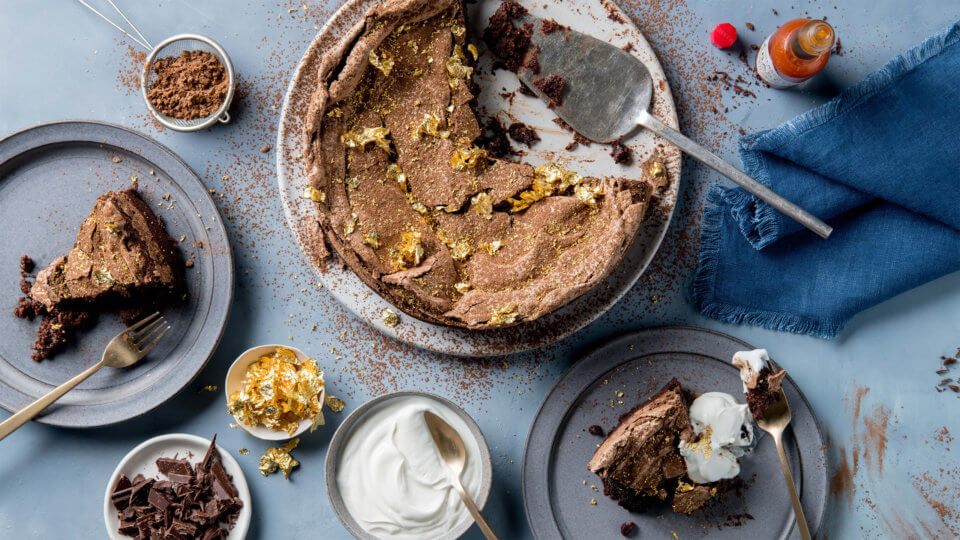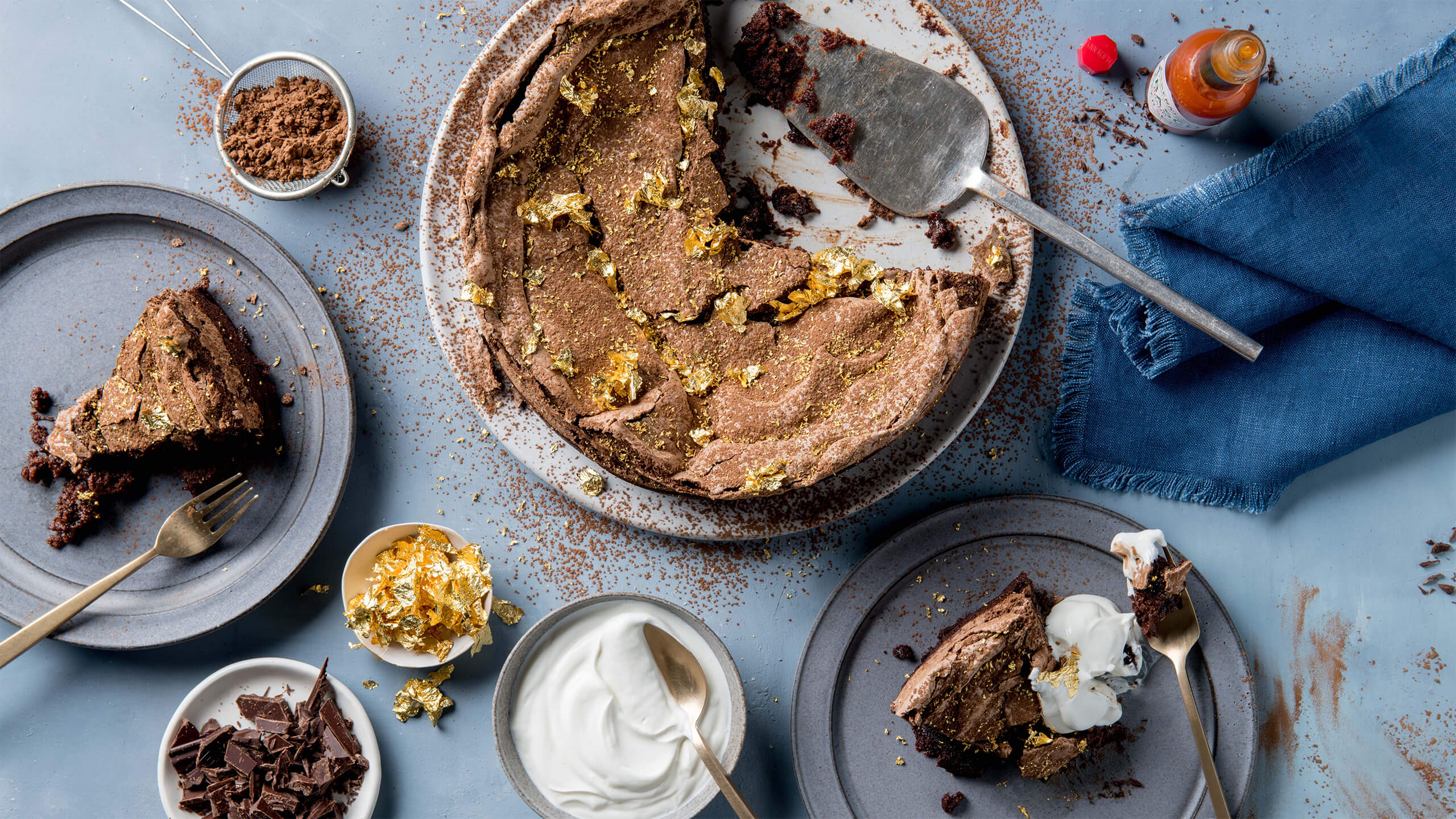 Ingredients
4 tablespoons TABASCO® Sauce
1 cup (9oz) unsalted butter, plus extra to grease
1 cup (9oz) dark chocolate, roughly chopped
2 cups (10oz) dark brown sugar
5 large eggs, separated
2 tablespoons bourbon*
4 large egg whites
1 cup (7oz) superfine sugar
2 teaspoons vanilla bean paste or extract
1 teaspoon corn starch
1/2 cup cocoa powder
1 1/2 tablespoon cocoa powder
3 tsp gold leaf flakes
Preparation
For Brownie
Preheat the oven to 350°F. Grease with butter and line a 9-inch diameter spring form cake tin with baking paper, ensuring it comes at least 2 inches above the rim.
Fill a pan with water and heat until barely simmering. Set a heatproof bowl over the pan, making sure the surface of the water does not touch the bowl.
In the bowl, melt the butter and chocolate together. Add the dark brown sugar, stirring until it has completely dissolved.
Remove the bowl from the heat and stir in egg yolks, bourbon, and TABASCO® Sauce until well combined.
In a clean and dry bowl, whisk the egg whites to soft peaks. Fold a couple of tablespoons of the whisked egg whites into the chocolate mixture. Then fold in the remaining whites using a rubber spatula.
Spoon the mixture into the prepared tin and bake for 35 minutes.
For Chocolate Meringue
While the brownie bakes, in a large, clean and dry bowl, whisk the 4 egg whites to stiff peaks, adding the superfine sugar a little at a time. Add the vanilla extract. Sieve the corn starch and cocoa powder together, then fold into the meringue until even and glossy.
Remove the chocolate brownie from the oven and immediately cover the top with the meringue.
Return to the oven for 25 minutes or until the meringue puffs up and forms a crust on the top, but is still soft in the center.
Leave to cool in the tin (the middle will collapse slightly).
Serving Suggestion
Dust with cocoa powder and a generous celebratory dusting of gold leaf flakes. Serve warm with crème fraiche on the side. Happy Baking!
*Bourbon can be omitted from the recipe if you'd like to keep it alcohol-free.
You will need:
Original Red Sauce
Our most versatile sauce. Enliven the flavor of any meal.