Mexican Hot Dogs with Pico Verde
Created by Pati Jinich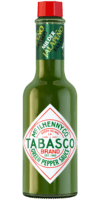 Green Jalapeño Sauce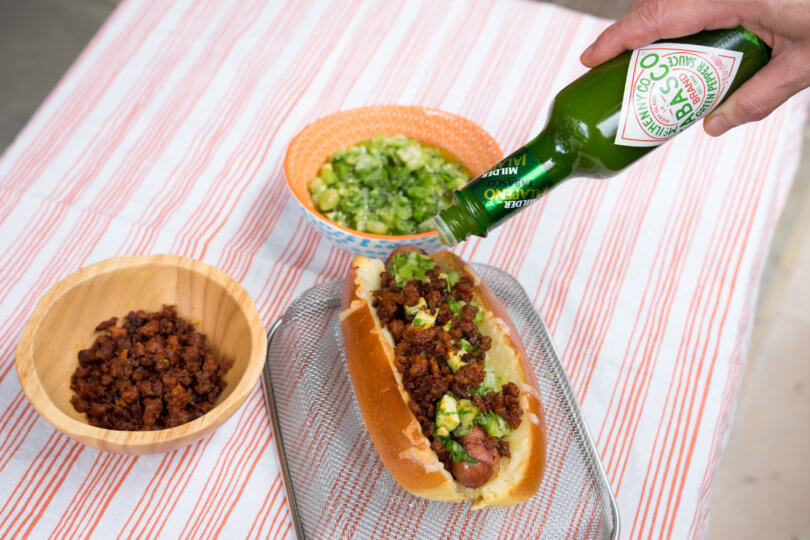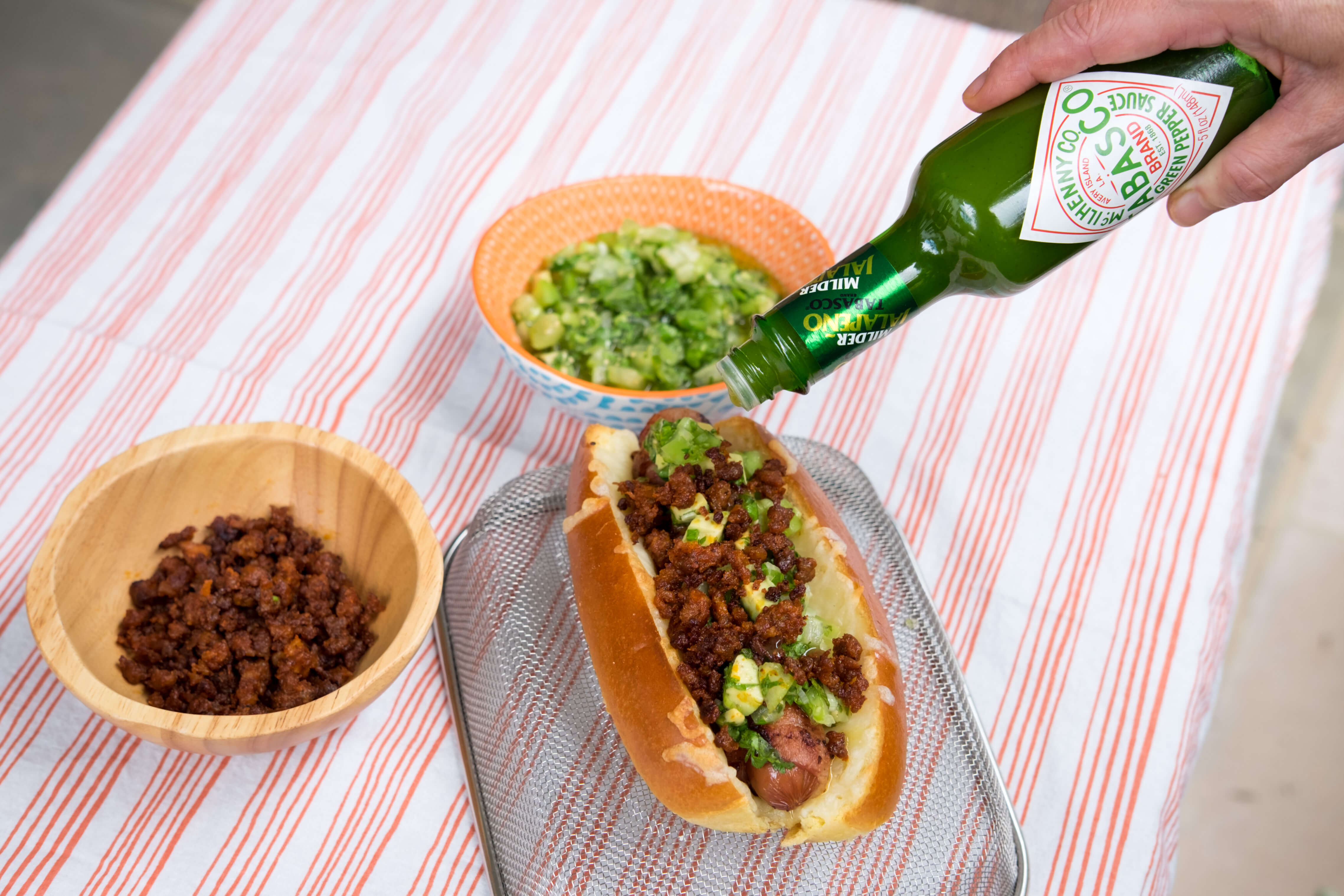 Ingredients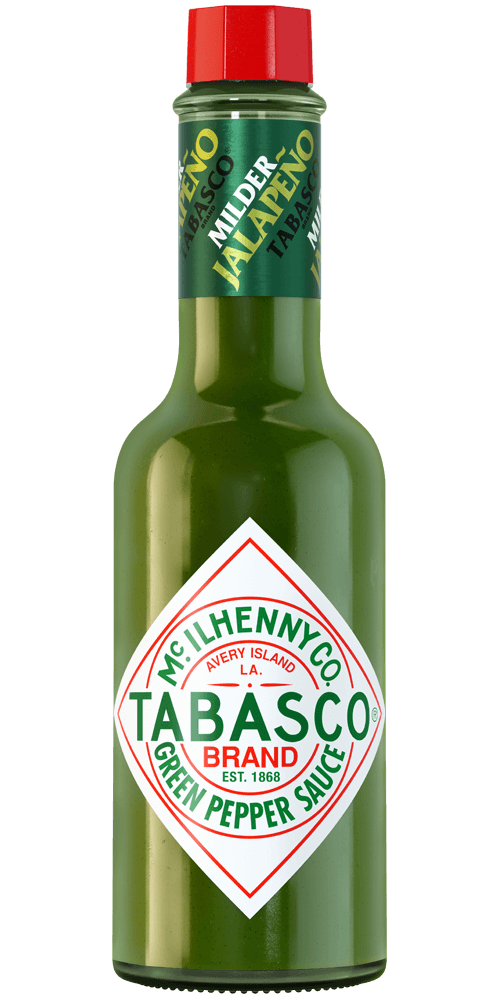 1 tablespoon
TABASCO® Green Jalapeño Sauce
2 tomatillos, husked, rinsed, cut into small dice
6 scallions, white and light green parts thinly sliced
1 ripe avocado, halved, pitted, cut into small dice
1/2 cup cilantro, leaves and upper parts of stems chopped
2 tablespoons freshly squeezed lime juice
2 tablespoons olive oil
1 teaspoon kosher or coarse sea salt, or to taste
½ pound Mexican chorizo, casings removed and chopped
6 slices bacon
6 turkey franks
4 cups Oaxaca cheese, shredded
6 hot dog buns
Preparation
To make the pico verde:
In a medium bowl, add the tomatillos, scallions, avocado, cilantro, jalapeño Tabasco Green Sauce, lime juice, olive oil, and salt. Mix well.
On a cutting board, roll one slice of bacon around each turkey frank.
To make the hot dogs:
Heat a large skillet or griddle over medium heat. Add the chorizo and cook, breaking it into smaller pieces as it cooks with a couple of wooden spoons or spatulas, for 5 to 6 minutes until browned and crisp. Scrape onto a bowl. On that same skillet, add the bacon-wrapped hot dogs and cook, turning every couple minutes, until crisped and browned on all sides. Remove from the heat.
Raise heat to medium-high. Add two piles of about 2/3 cup shredded cheese onto the skillet. Cook for 2 to 3 minutes until the cheese has completely melted and browned creating a cheese crust.
Meanwhile, open the buns but try not to separate the tops from the bottoms.
When melted cheese is ready and has created a crust, using a spatula, flip onto the bun. Top with a cooked bacon wrapped hot dog, a generous amount of the pico verde and sprinkle with cooked chorizo and serve. Repeat with the rest.
You will need:
Green Jalapeño Sauce
Mild jalapeño flavor. Pairs well with dips and Mexican cuisine.