Canh Chua Cá
Peter Nguyen, @banhmiboysmetairie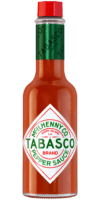 Original Red Sauce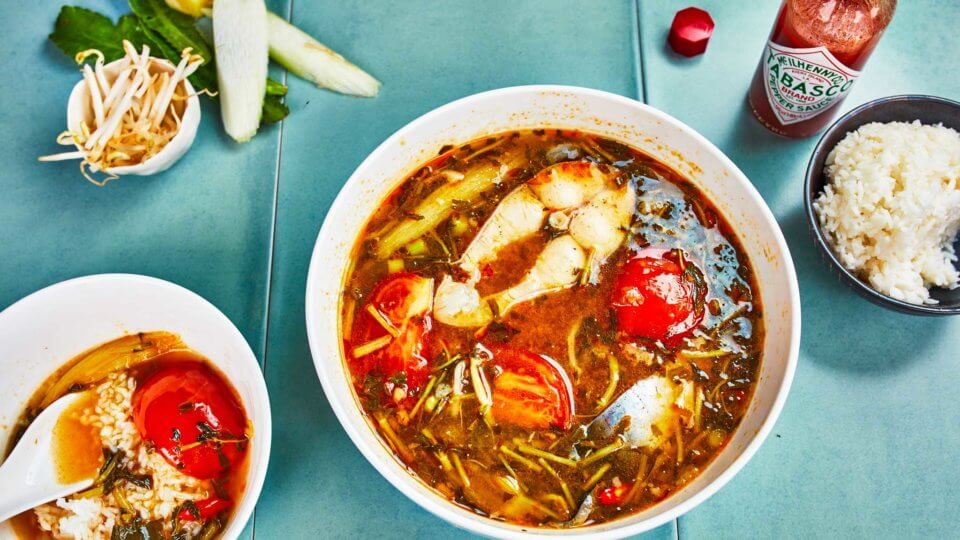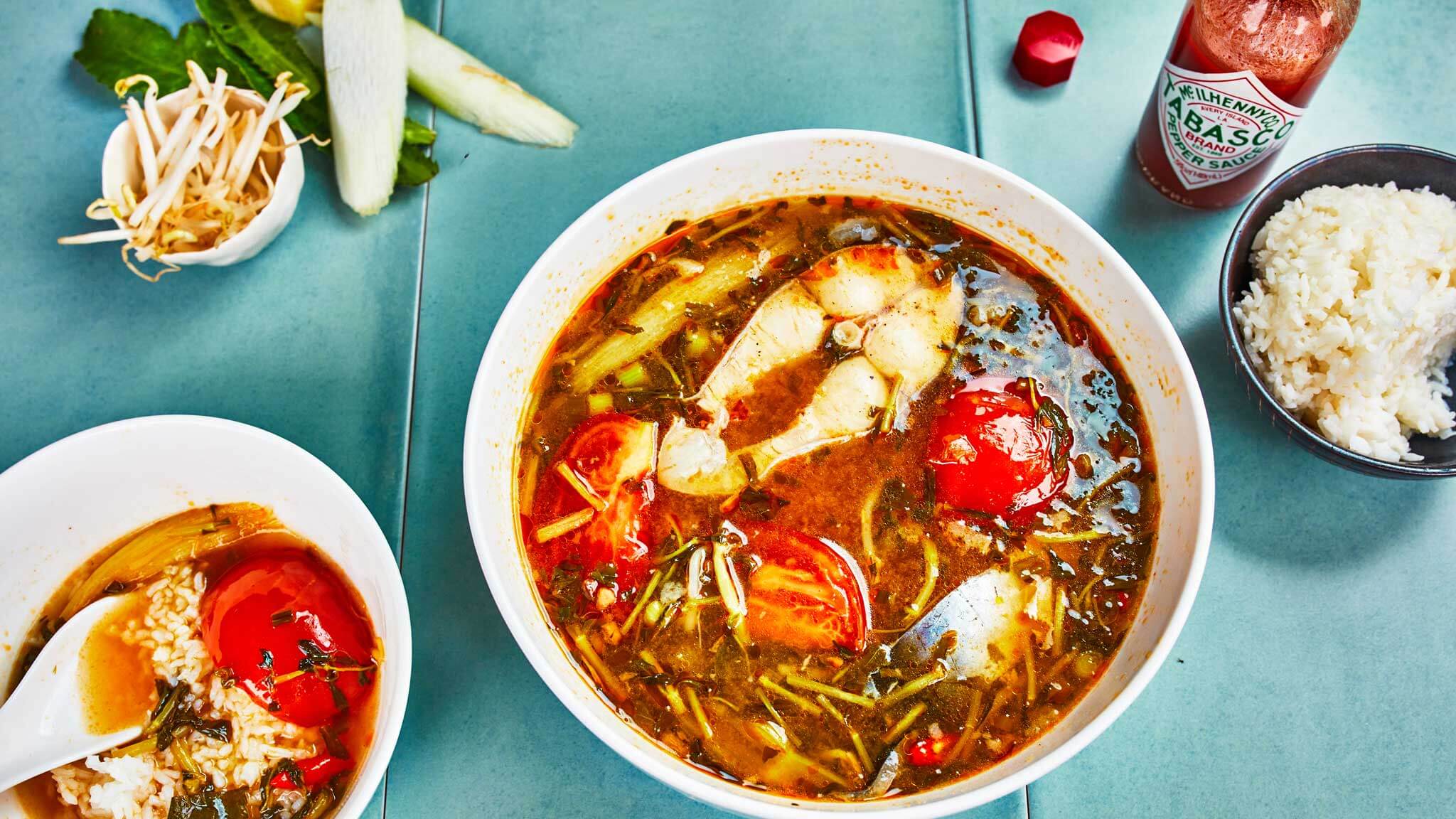 Ingredients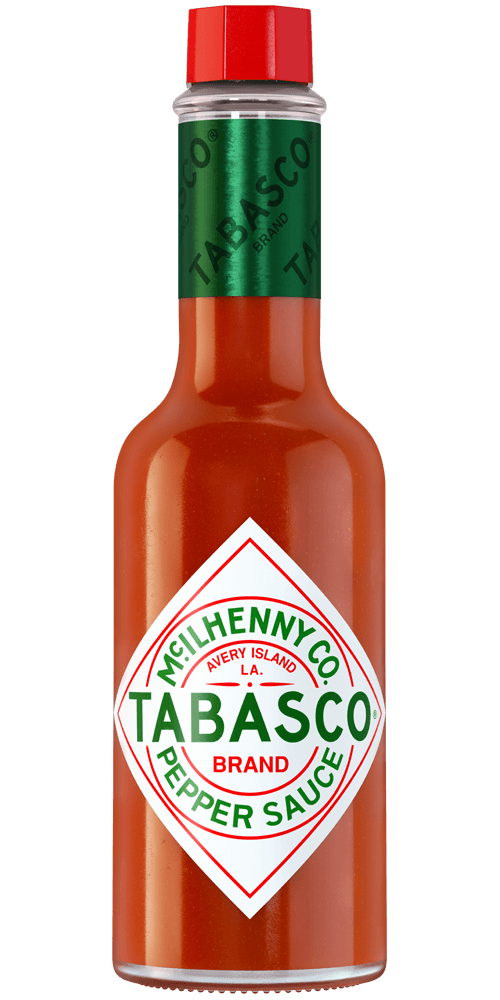 1⁄4 cup
TABASCO® Original Red Sauce
4 catfish steaks (can be done with any fish or tofu for vegetarian substitute, if catfish is not available)
Chicken base powder
1⁄3 cup tamarind soup base
8 cups water
⅓ cup vegetable oil
¼ cup sugar
¼ cup fish sauce
5 cloves garlic, minced
1 red Thai chili pepper, chopped (Tip: Use gloves)
8 pieces okra
4 sprigs cilantro, chopped
Small bundle of rice paddy herbs (ngo om), chopped
1 elephant ear stem (taro stem), peeled & diagonally chopped
2 medium tomatoes, cut into quarter wedges
2 stalks celery, diagonally chopped
1 cup diced pineapples
1 handful bean sprouts
4 green onions, chopped
Juice from 1 lemon
Salt and ground pepper
* Note: Some of the specialty herbs may be hard to find if you do not have a local Asian market in your area. If so, the recipe can still be made substituting those herbs with cilantro.
Preparation
Season the catfish steaks on both sides with salt, pepper, and chicken base powder and set aside.
In a medium pot over medium-high heat, add the vegetable oil then add the minced garlic and fry until it's a light golden-brown. Set aside in a small bowl to use to garnish the broth at the end.
Add 8 cups of water to the pot along with the tamarind soup base, sugar, lemon juice, TABASCO® Original Red Sauce, and fish sauce. Bring to a boil and cook the catfish for about 6 to 8 minutes until the catfish is tender. Remove the catfish and set aside to be added back in later.
Add the tomatoes, pineapples, elephant ear stem, okra, and celery. Cook down to medium tenderness and then add the green onions, rice paddy herbs, cilantro, chili pepper, and bean sprouts. Cook for 2 minutes and add the catfish back into the soup and continue cooking for an additional 2 minutes. Taste the broth and season with fish sauce and tamarind soup base as needed.
Ladle the soup into bowls and garnish with the fried garlic. Serve with a bowl of rice and enjoy!
You will need:
Original Red Sauce
Our most versatile sauce. Enliven the flavor of any meal.