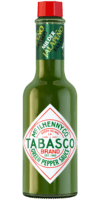 Green Jalapeño Sauce
Servings:
Serves 3–4 as a main course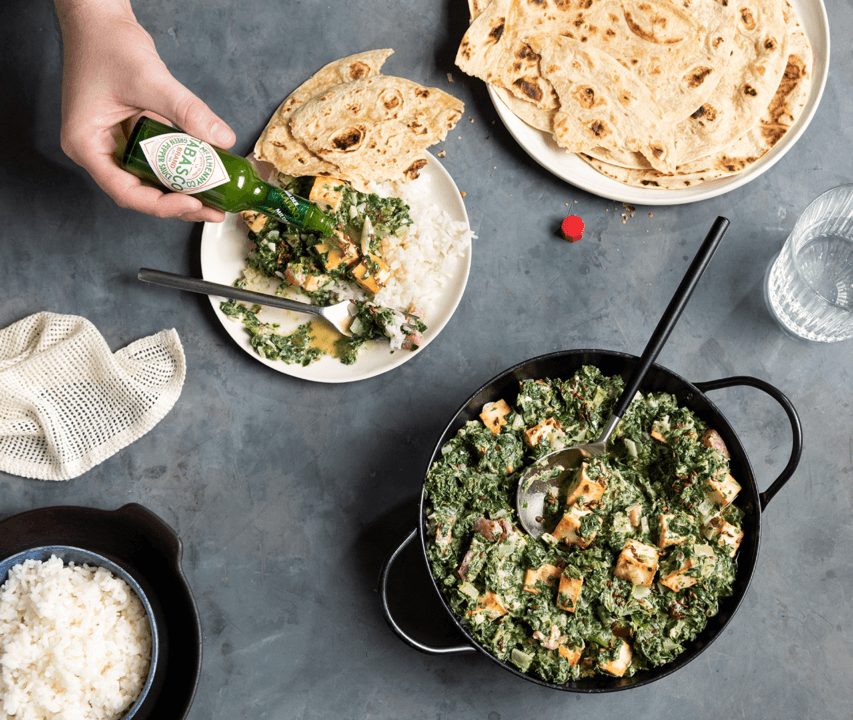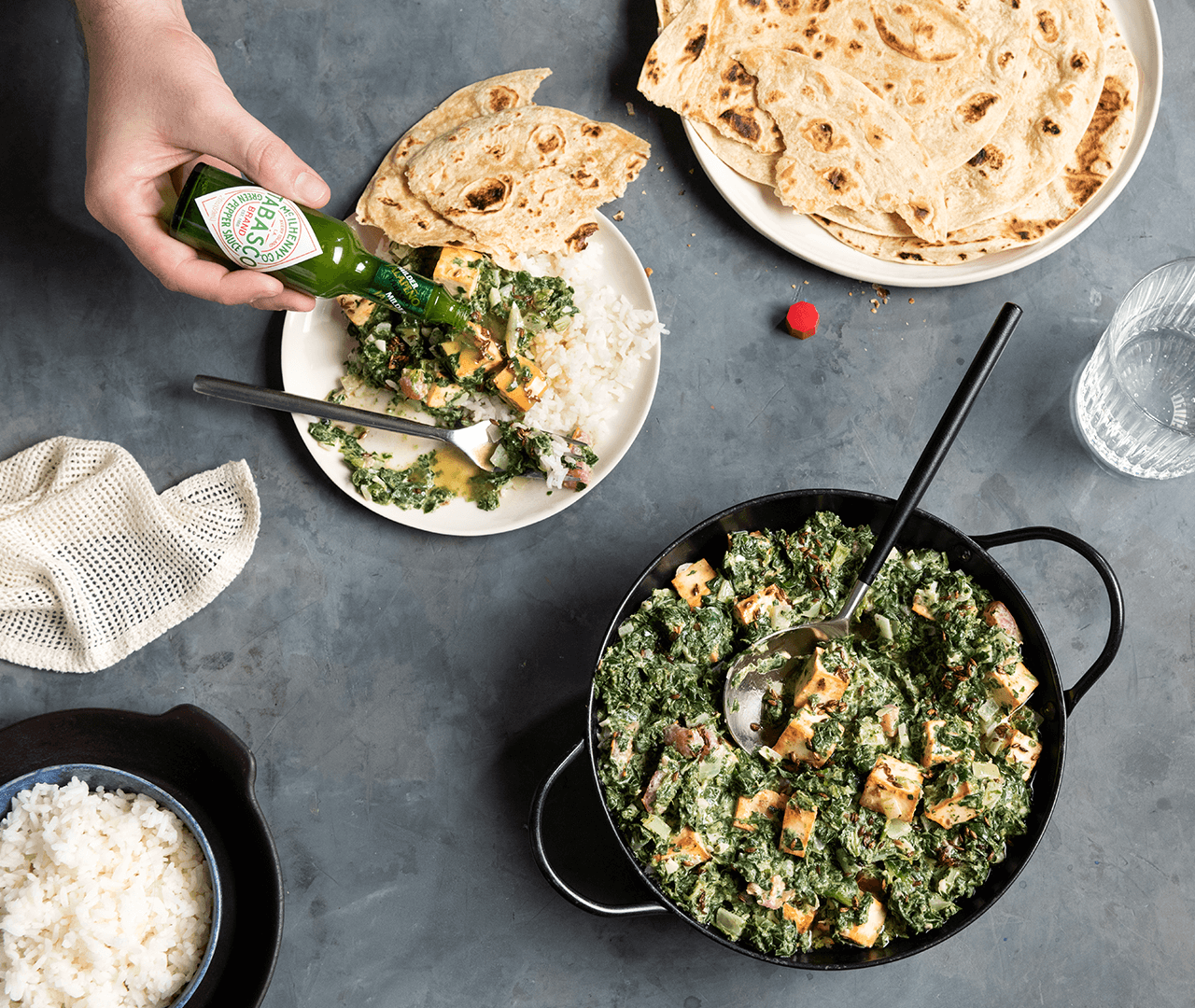 Ingredients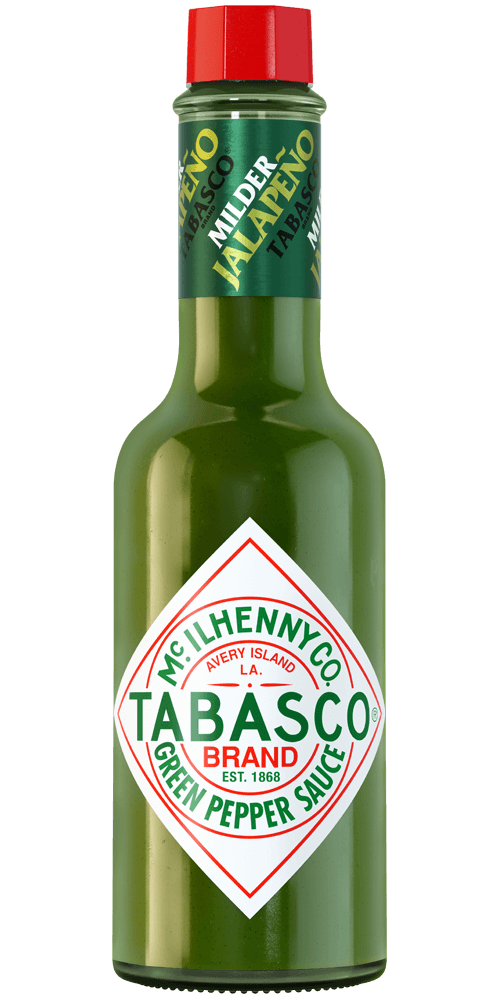 2 tsp
TABASCO® Green Jalapeño Sauce
(or to your taste)
17.5 oz paneer (1 block), cubed about ½ inch
14 oz spinach
yogurt
5-6 garlic cloves, crushed
1 medium size tomato, roughly chopped
1 small onion, chopped
2 tsp coriander powder
1 tsp cumin seeds
1 tsp garam masala
2 tbsp oil (olive oil, vegetable oil or sunflower oil all work fine)
¼ cup water
Salt to taste
Preparation
Wash the spinach and place into a pan of boiling water. Cook for 3-4 minutes.
Remove the spinach and place it immediately in cold water to halt the cooking process.
Purée the spinach.
Heat 2 tbsp oil on a medium heat in a medium-sized saucepan
Shallow fry the paneer for 2 minutes, or until the sides go brown, being careful not to burn it. Set aside.
Using the same pan, add another tbsp of oil if needed and on a medium heat fry the cumin seeds, chopped garlic and onion for 5-6 minutes.
Mix in the chopped tomato and the cooked spinach and cook for another 5 minutes.
Season the mixture with TABASCO® Green Jalapeño Sauce, coriander powder and salt, tasting along the way.
Cover pan and simmer for another 8-10 minutes.
Add the paneer and the garam masala. Then add the water and cover the pan to simmer for another 8-10 minutes.
Serve hot with chapatis, rice, naan or pita.
You will need:
Green Jalapeño Sauce
Mild jalapeño flavor. Pairs well with dips and Mexican cuisine.