Chipotle Braised Pork Shank
Created by Chef Cesar Zapata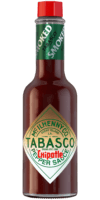 Chipotle Sauce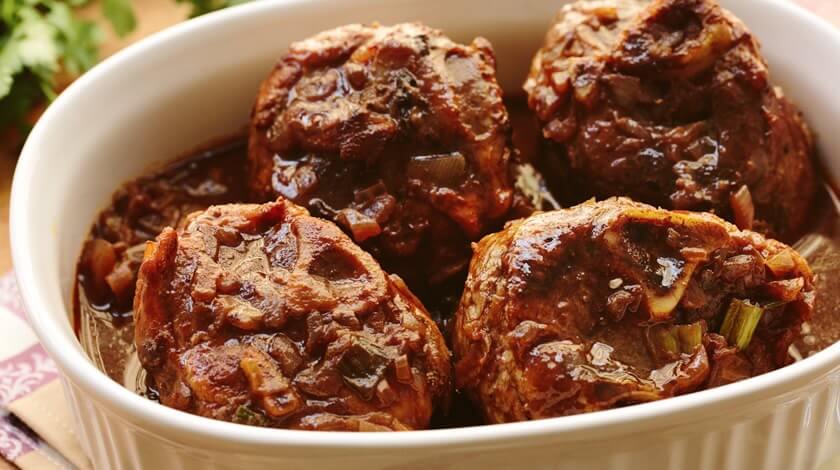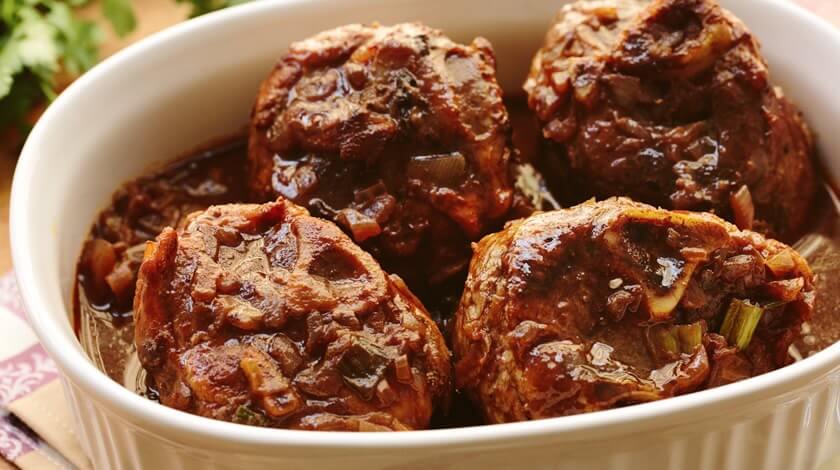 Ingredients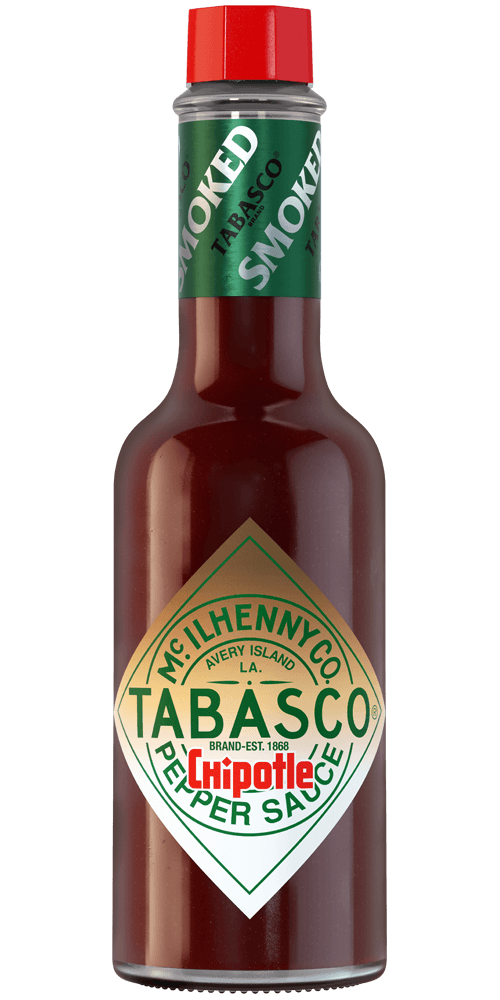 1 (5-ounce) bottle
TABASCO® brand Chipotle Pepper Sauce
3 ounces olive oil
4 pork shanks
2 medium white onions, diced
1 tablespoon tomato paste
12 ounces red wine
2 dried ancho chiles
6 ounces soy sauce
5 ounces brown sugar
1 gallon pork or chicken stock
2 gallons water
4 green onions, halved
10 garlic cloves, crushed
1/4 piece ginger, peeled
2 cinnamon sticks
2 bay leaves
4 star anises
2 cloves
1 whole orange peel
1/2 bunch cilantro
Preparation
In a heavy weight pot, heat oil over medium high heat. Add pork shanks and sear until browned on all sides. Remove and set aside.
In the same pot, add white onions and cook until browned. Add tomato paste and cook 1 minute. Add red wine and cook 5-7 minutes until reduced by one-quarter.
Preheat oven to 275°F.
In a roasting pan, add pork shanks, onion-tomato mixture and all remaining ingredients except cilantro. Cover with plastic wrap then aluminum foil; braise in the oven for 4 hours, until pork is tender. Remove from oven and let sit 1 hour. Remove pork shanks from liquid and set aside.
Transfer liquid to a pot and cook over medium high heat until reduced by half. Remove chiles, ginger, cinnamon sticks, bay leaves, star anises, cloves and orange peel.
To serve, place individual pork shanks onto plates and evenly distribute liquid over each shank. Garnish with cilantro.
You will need:
Chipotle Sauce
A smoky, flavorful sauce. Pairs well with any BBQ dish.