Oxtail Stew with Polish Dumplings
by Sam Bryant and Alicja Specjalna of Whole Beast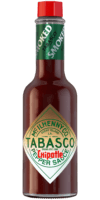 Chipotle Sauce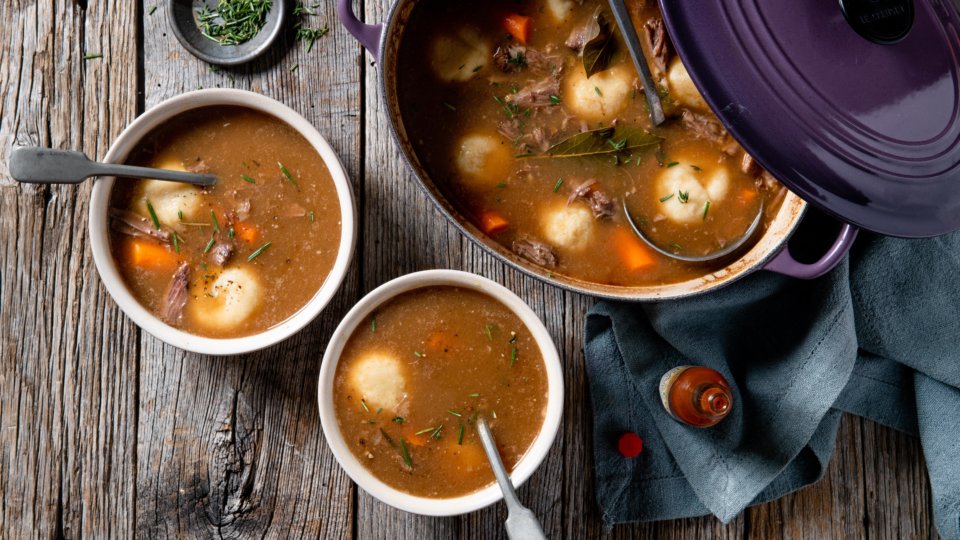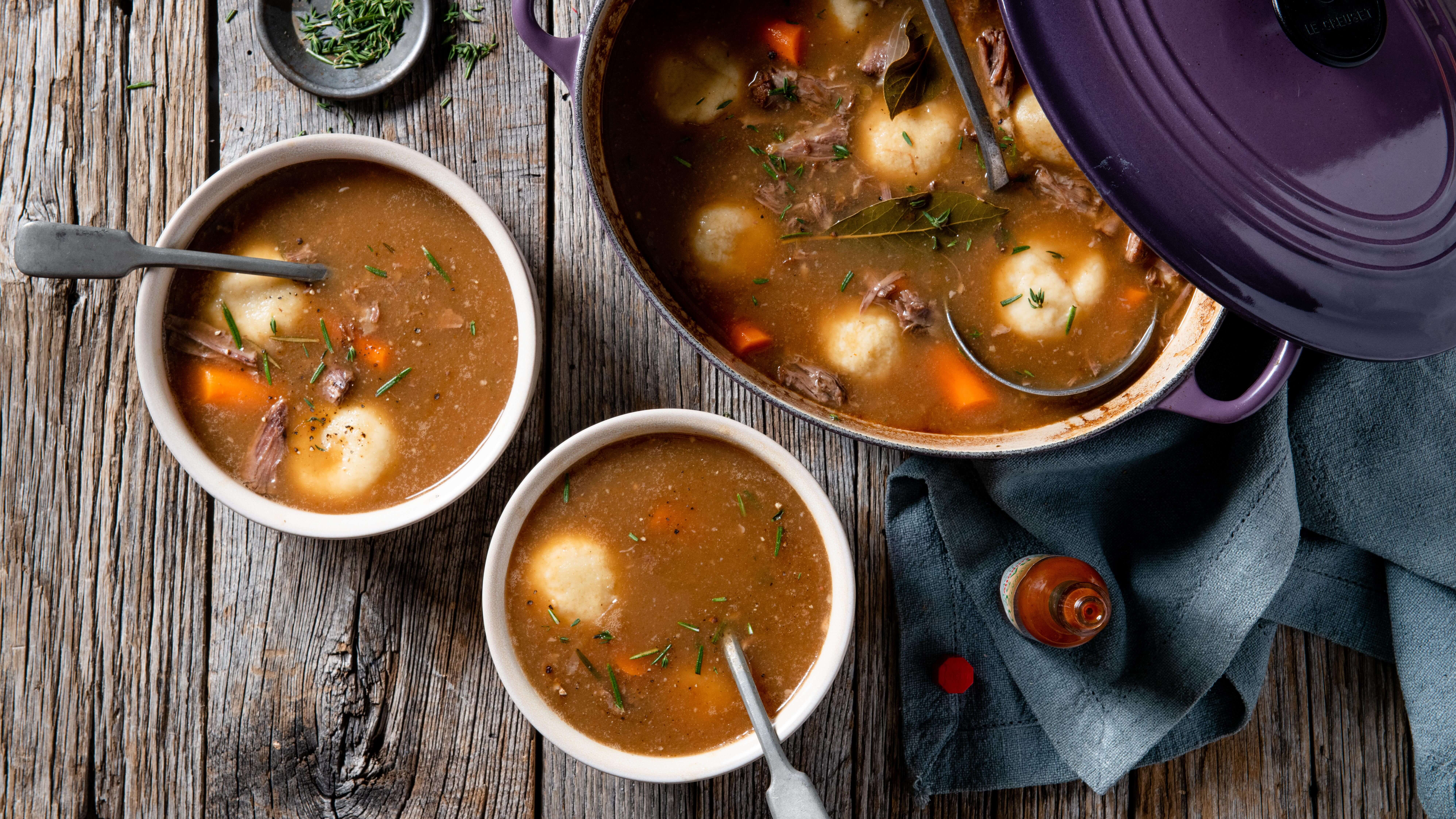 Ingredients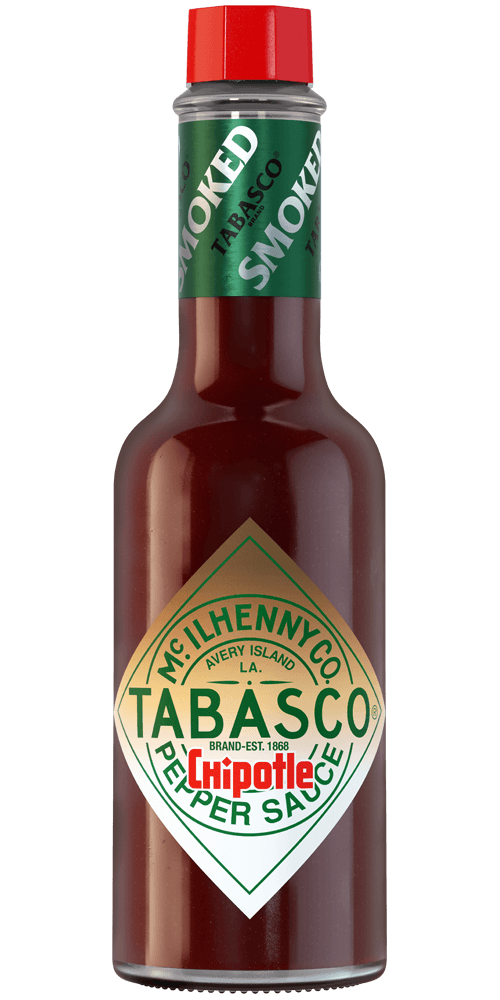 2 tsp
TABASCO® Chipotle Sauce
11 lbs oxtail
3.5 fl oz rapeseed oil
5 shallots, peeled and cut in half lengthways
4 carrots, peeled and roughly chopped
4 bay leaves
A sprig of thyme
A sprig of rosemary
11 oz bottle of porter (after cooking, there will be very little alcohol left in the stew, but for a totally alcohol-free version you can use beef stock instead)
9 1/3 cups beef stock
7 oz ketchup
2 oz Dijon mustard
3 oz molasses vinegar (make this by mixing 1 oz cider vinegar with 2 oz molasses)
1.5 fl oz Worcestershire sauce
1 lb potatoes, peeled
1 ½ tbsp cheddar, grated
1 egg yolk
2 oz potato flour or plain flour, plus a little extra for forming the dough
Preparation
Preheat the oven to 320F
In a large casserole dish, heat the rapeseed oil over a medium high heat, season the oxtail well with salt then in batches fry all over until brown.
Place the browned oxtail on a plate and repeat with remaining meat until all of it is has been browned.
Turn the heat down slightly and add the shallots. Fry until nicely coloured, add the oxtail back to the casserole and stir to combine the shallots and meat.
Add the beef stock, porter (or extra beef stock if using), ketchup, mustard, molasses vinegar, Worcestershire sauce and TABASCO® Chipotle Sauce to the casserole dish.
Turn the heat back up to high and bring to the boil, put the lid on top and place in the oven.
Whilst the stew is cooking, cut the potatoes into quarters, cover with cold water in a pan and add a pinch of salt. Bring the water to the boil and let the potatoes cook until you can insert a knife into them without any resistance. Drain the water off using a sieve, and allow the potatoes to steam off any excess water.
Mash the potatoes, making sure there are no lumps. Weigh out 10.5 oz of mashed potato (some weight from the potatoes will have been lost in the cooking process), mix all the dumpling ingredients together in a bowl and lightly knead until you have a soft dough.
After 3 ½ - 4 hours remove the stew from the oven and check the meat. It should be falling away from the bone. If It's not, place the casserole dish back in the oven and check again in 30 minutes. When the meat is ready, use a slotted spoon to remove the meat, place on a plate and allow to rest until the meat is cool enough to handle. Season the broth with salt and pepper.
With floured hands, roll the dough into walnut sized pieces to form the dumplings.
Place the dumplings on top on top of the broth, cover and return to the oven, cook for a further 20 minutes, or until the dumplings have swollen and are tender.
Pick the meat from the bones, discard any gristle, keep as much of the fat as you like, and mix back in with the broth before serving.
You will need:
Chipotle Sauce
A smoky, flavorful sauce. Pairs well with any BBQ dish.