Shrimp Etouffee
The iconic Louisiana dish Etouffee (or Étouffée), brought to you by Chef Blake Cressey, founder of the popular NOLA Tasty Treat Food Truck & Restaurant, is made with shellfish and the so-called holy trinity (onion, celery, and green bell pepper). This stew – typically served over rice – is a bona fide crowd-pleaser!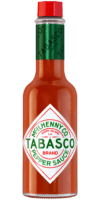 Original Red Sauce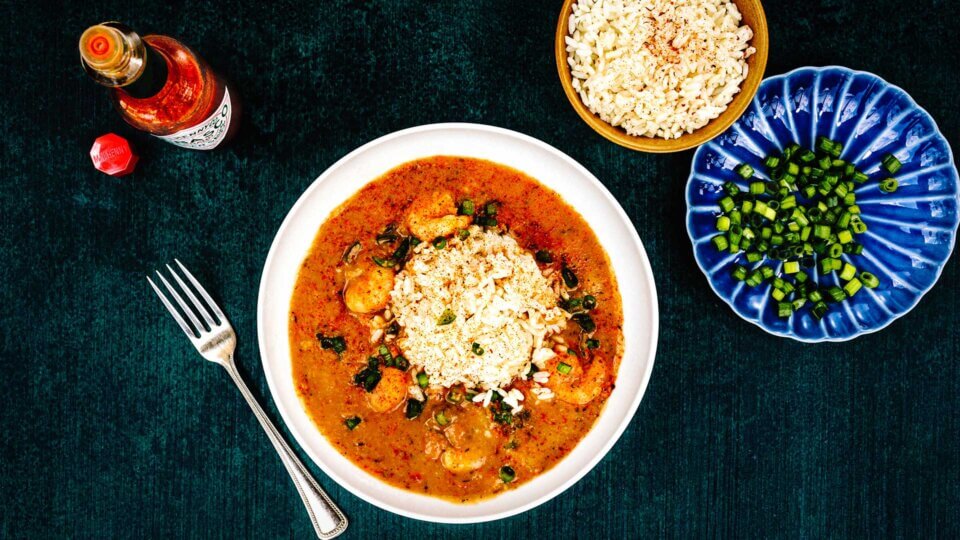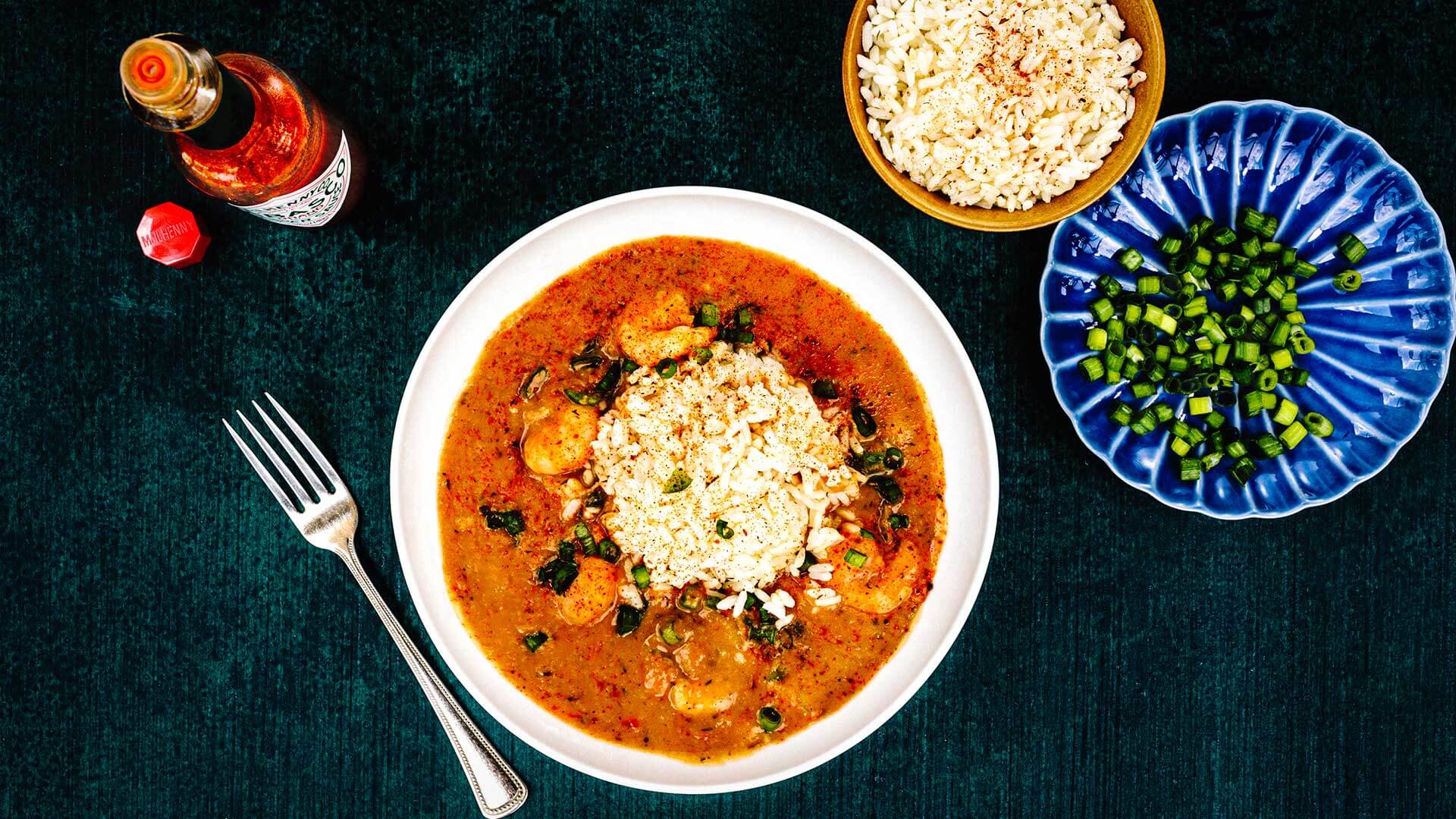 Ingredients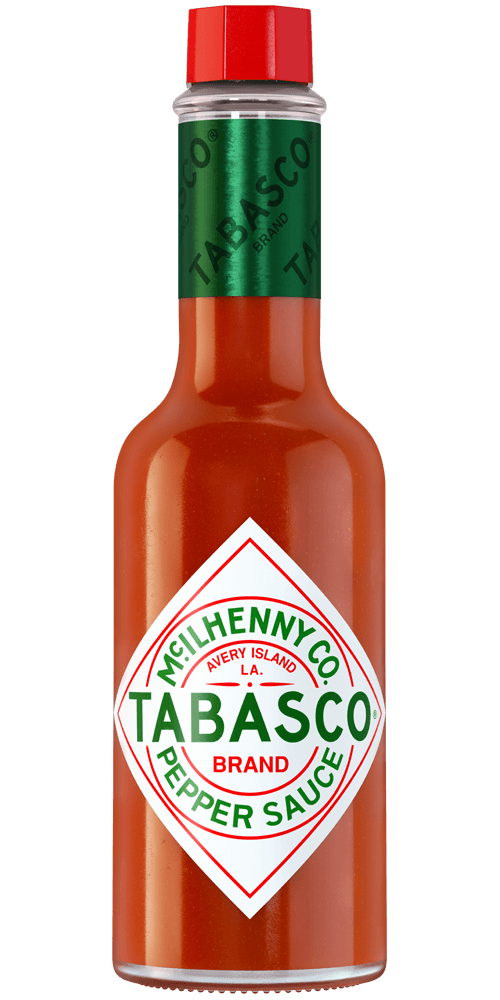 1 tablespoon
TABASCO® Original Red Sauce
, plus more to garnish
3⁄4 teaspoon Tasty Treat Seafood Sprinkle
1⁄4 teaspoon ground thyme
1⁄4 teaspoon dried oregano
1⁄4 teaspoon Tasty Treat House Seasoning
1⁄4 teaspoon garlic powder
1⁄4 teaspoon onion powder
1⁄4 teaspoon white pepper
1⁄4 teaspoon ground black pepper
2 pounds shrimp, peeled and deveined
1⁄2 teaspoon salt
1 tablespoon vegetable oil
3 tablespoons butter
1⁄3 cup diced onion
1⁄3 cup diced green bell pepper
1⁄3 cup thinly sliced celery
2 tablespoons all-purpose flour, or as needed
2 cups diced tomatoes
1 3⁄4 cups seafood stock, or as needed
1⁄2 teaspoon Worcestershire sauce
1⁄2 cup sherry wine
1 1⁄2 tablespoon lemon juice
1⁄4 cup sliced green onions
Salt
Cooked white rice, for serving
Preparation
Drain shrimp in a colander for at least 10 to 15 minutes. Meanwhile, whisk Seafood Sprinkle, thyme, oregano, garlic powder, onion powder, the house seasoning, white pepper, and black pepper together in a small bowl; set aside.
Once shrimp is drained, transfer to a bowl lined with paper towels and continue to dry shrimp. Remove paper towels from bowl and season shrimp with 1 teaspoon of Seafood Sprinkle and 1 teaspoon of the reserved spice blend. Toss to coat shrimp completely.
Heat vegetable oil in a large heavy skillet over high heat until oil is smoking hot. Cook shrimp in the hot oil without stirring for 1 minute. Then stir and cook for 1 more minute.
Remove shrimp from heat and transfer to a large bowl. Let stand until juice forms in bowl. Strain shrimp juices for a total 2 cups of stock, adding more seafood stock if necessary.
Melt butter in large skillet over medium heat until butter begins to turn light brown at the edges. Sauté onion, celery, and green pepper in butter until softened and translucent, about 5 minutes. Pour in remaining spice blend.
Sprinkle flour into vegetable mixture and sauté until combined, about 3 to 4 minutes. Stir in tomatoes and cook until tomato juices begin to brown on bottom of pan, about 3 minutes.
Whisk stock into vegetable mixture, stirring until smooth. Bring to a simmer and cook until slightly thickened and reduced to a gravy consistency, 3 to 5 minutes. Stir in Worcestershire sauce, sherry wine, lemon juice, and TABASCO® Original Red Sauce.
Season with salt or house seasoning to taste. This is your etouffee sauce.
Stir shrimp into etouffee and let simmer until shrimp are cooked all the way through and no longer translucent, about 1 minute.
Garnish with green onions and a sprinkle of house seasoning and a few dashes of TABASCO® Original Red Sauce. Pour over rice in large, shallow bowls. Enjoy!
You will need:
Original Red Sauce
Our most versatile sauce. Enliven the flavor of any meal.