Okonomiyaki with TABASCO® Chipotle Sauce
Created by Tomoki Takemura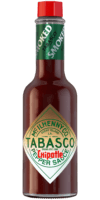 Chipotle Sauce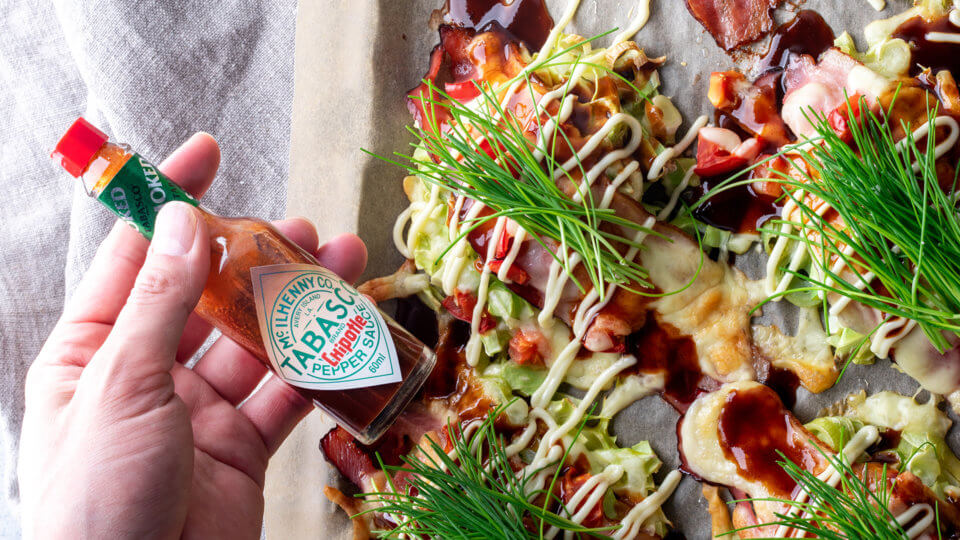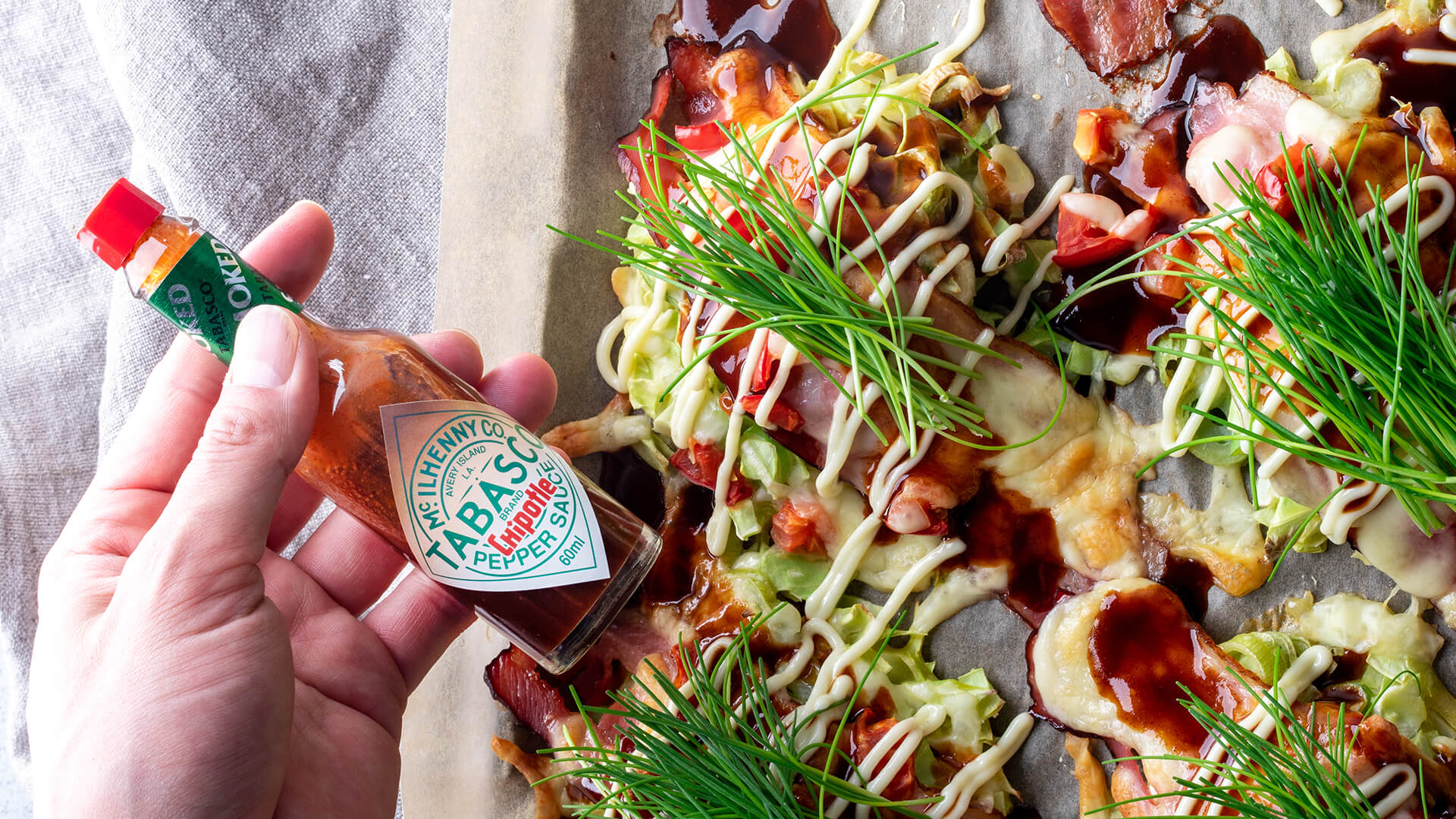 Ingredients
7 oz cabbage, chopped
3.5 oz green onion, sliced
5 oz bacon
3.5 oz tomato, cut into 1cm cubes
3 oz mozzarella or gouda, grated
5 oz cake flour
5 fl oz water
½ tsp salt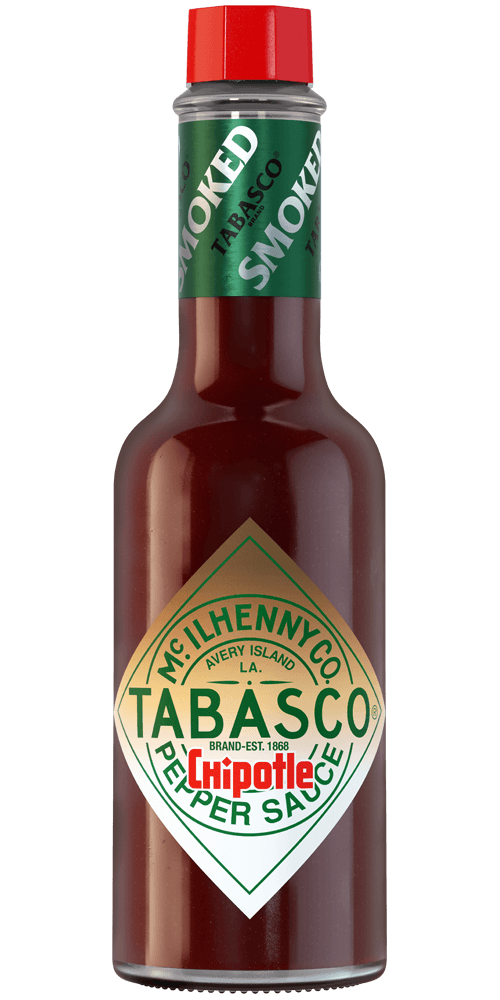 3 tsp
TABASCO® Chipotle Sauce
3 oz Worcestershire Sauce
6 tsp mayonnaise
0.35 oz green onion sprouts (or regular green onions)
Preparation
Preheat the oven to 350°F and cut the bacon into six equal pieces.
To make the sauce, mix the Worcestershire sauce and TABASCO® Chipotle Sauce together.
In a separate bowl, add flour, salt, and water and whisk thoroughly to create the okonomiyaki batter.
Add cabbage, green onions and eggs into the bowl and stir well.
Line an oven tray with a baking sheet and separate the okonomiyaki batter into 6 different portions on the tray.
Add bacon, tomato, and grated cheese on top of each of the portions.
Cook for 20-30 minutes. Spoon over the sauce, drizzle over the mayonnaise, and top with the spring onion sprouts to serve.
You will need:
Chipotle Sauce
A smoky, flavorful sauce. Pairs well with any BBQ dish.