Spicy Greek Holiday Cookies (Melomakarona)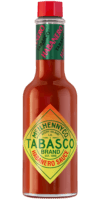 Habanero Sauce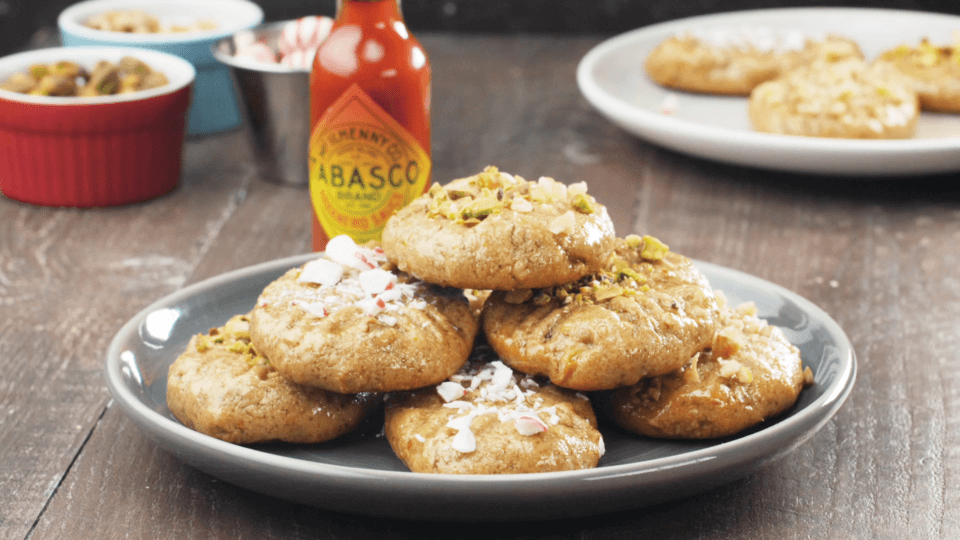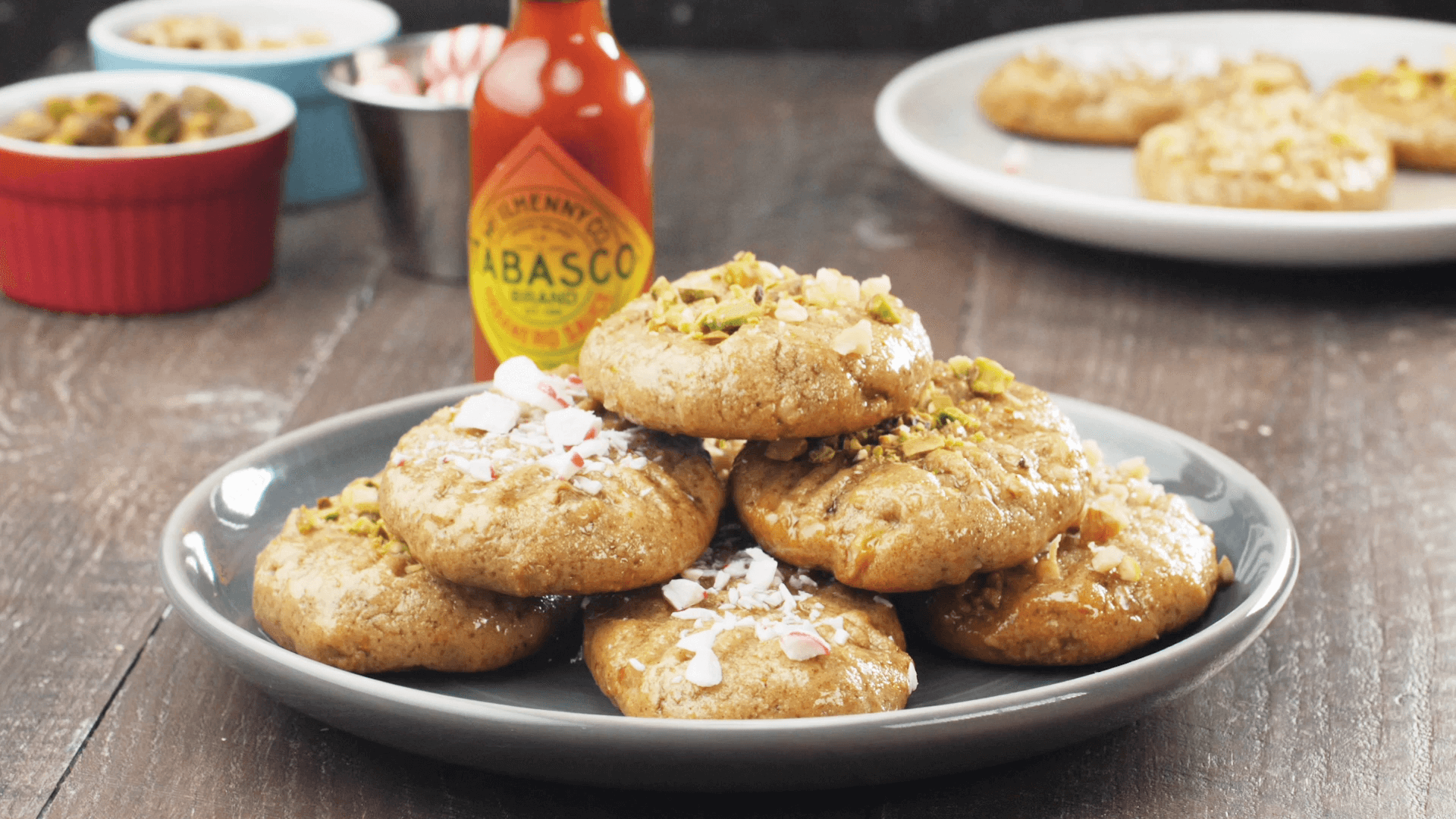 Ingredients
1 cup semolina flour
1 cup all-purpose flour
½ cup sugar
1 tsp baking powder
¼ tsp baking soda
1 cup finely chopped walnuts
1 tsp ground cinnamon
½ tsp ground clove
The zest of 1 orange
The juice of 1 orange (about ½ cup)
½ cup extra virgin olive oil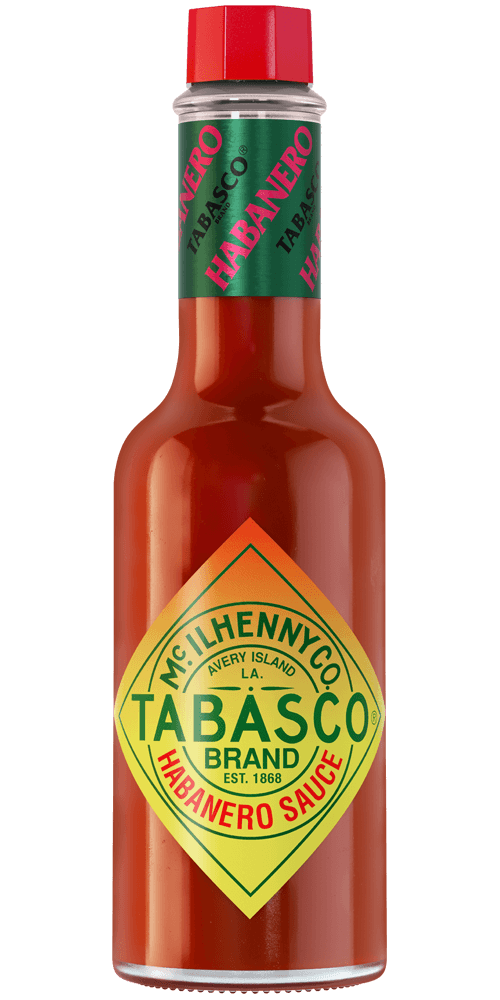 2 tsp
TABASCO® Habanero Sauce
1 cup water
1 cup sugar
1 cup honey
1-2 lemon rinds plus a few drops of lemon juice
3-4 cinnamon sticks
4-5 whole cloves
1 tbsp cognac brandy (optional)
Crushed walnuts, crushed pistachio, or crushed peppermint candy for garnish
Preparation
Pre-heat the oven to 375F
Whisk together in a large bowl the semolina flour, all-purpose flour, sugar, baking powder, baking soda, ground cinnamon and ground cloves
In a separate small bowl, mix the orange juice, orange zest, and extra virgin olive oil, and combine with the dry ingredients.
Add in the chopped walnuts and mix until a smooth dough if formed
Form small, oval-shaped cookies with your hands. Place on a cookie sheet (about 10 per sheet). Slightly flatten the cookies with a fork to create a criss-cross pattern
Bake for about 20 minutes or until slightly golden brown
Place the water, sugar, cinnamon sticks, cloves & lemon rinds in a small pot and bring to a simmer on medium heat for about 15 minutes until ther syrup thickens slightly, then remove from heat
Remove the lemon rind, cinnamon sticks, and cloves and add in the honey, TABASCO® Habanero Sauce, a few drops of lemon juice, and cognac (if using)
Once the cookies are done, submerge the warm cookies in the syrup for about 30 seconds each to soak up some of the syrup. The longer the cookies soak in the syrup, the more intense the flavors will be
Place on a serving plate and drizzle with a little extra syrup, garnish with crushed walnuts, crushed pistachios, or crushed peppermint candy
You will need:
Habanero Sauce
Our hottest sauce. A fruity, jamaican style blend.