Herby Red Bell Pepper Baked Frittata
Karly Gomez, @ASimplePantry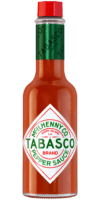 Original Red Sauce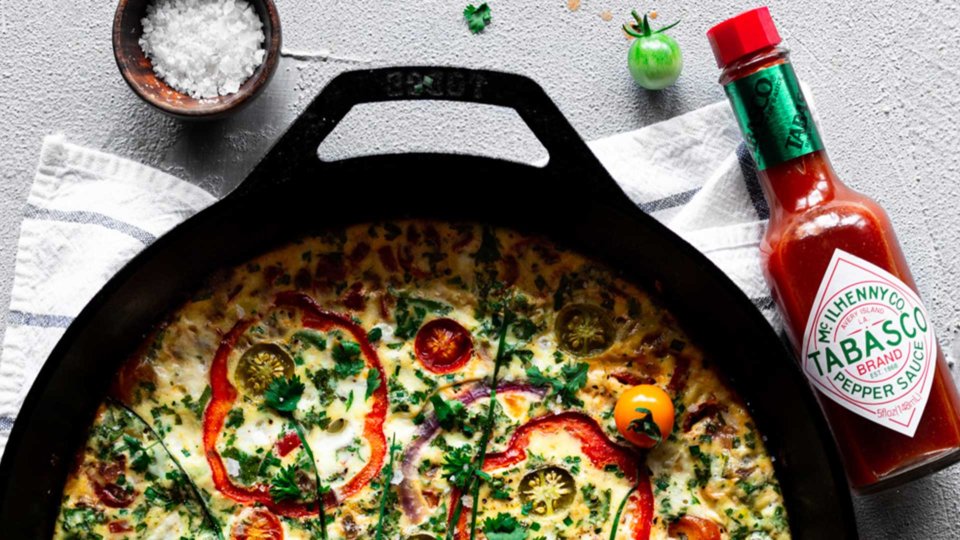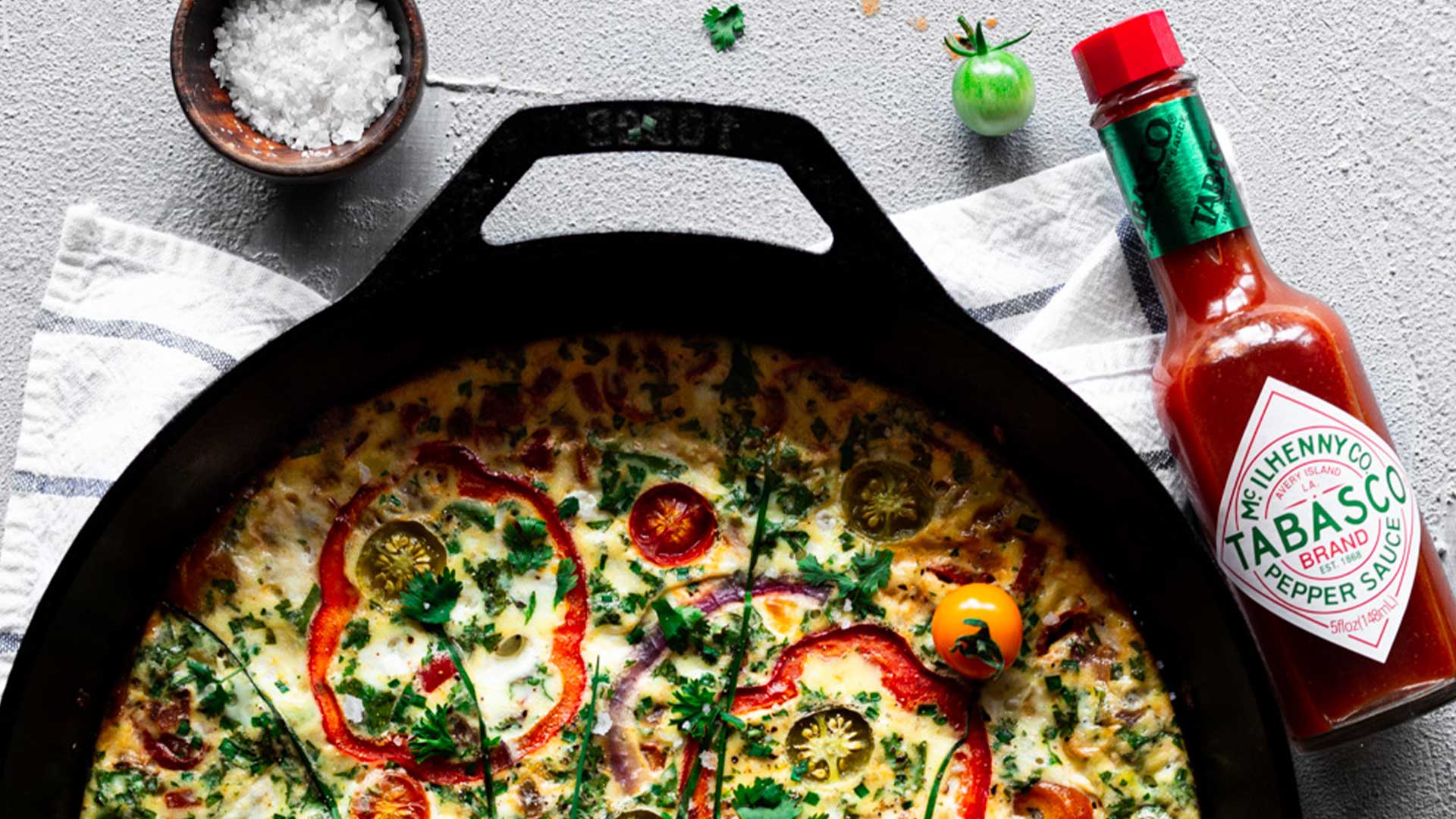 Ingredients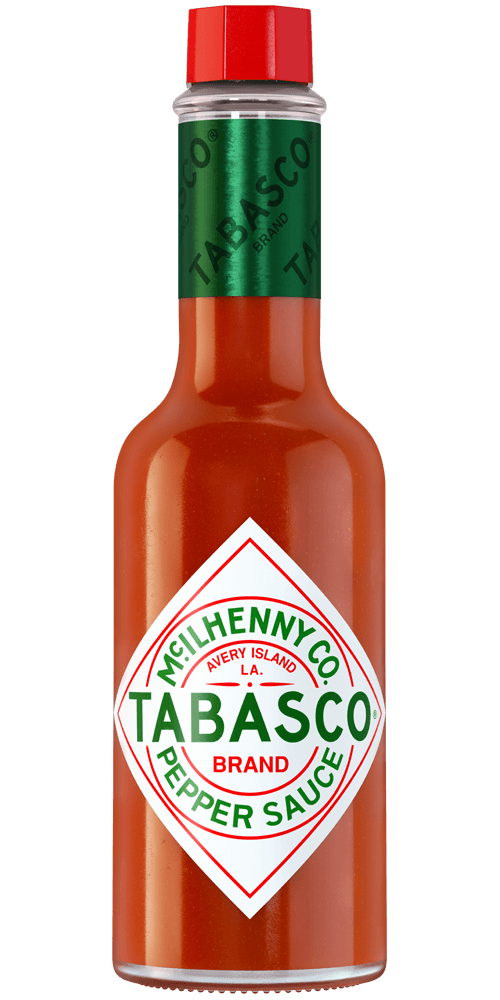 1 tablespoon
TABASCO® Original Red Sauce
1 tablespoon canola oil
1 red onion diced
2 small red bell peppers seeded and diced
1 pint cherry tomatoes halved
kosher salt to taste
cracked pepper to taste
8 large eggs
1/3 cup milk
4 oz fresh mozzarella torn into chunks
1/4 cup fresh cilantro chopped
1/4 cup fresh curly parsley chopped
1/4 cup fresh chives chopped
Preparation
Preheat oven to 400°F. Heat a 12-inch oven-safe skillet over medium-high heat and add the canola oil. Add the red onion and bell pepper and cook until softened, around 5 minutes.
Add the tomatoes, sprinkle with salt and pepper and briefly toss with the onions and peppers, then let sit and cook for an additional 5 minutes. Remove skillet from heat.
In a large bowl, add the eggs, milk, mozzarella, herbs, and TABASCO® Original Red Sauce. Whisk vigorously until mixture is frothy, then pour into the skillet and gently stir to distribute evenly over the vegetables.
Sprinkle once more with salt and pepper and place in the oven to bake for 23-25 minutes, or until golden on top and set in the center. Remove from oven and let sit for 5 minutes before cutting and serving. Enjoy!
You will need:
Original Red Sauce
Our most versatile sauce. Enliven the flavor of any meal.