Mixed Leaf & Watermelon Salad with Spiced Honey and Lime Dressing
By Gary Evans on Behalf of the McIlhenny Co.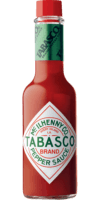 Original Red Sauce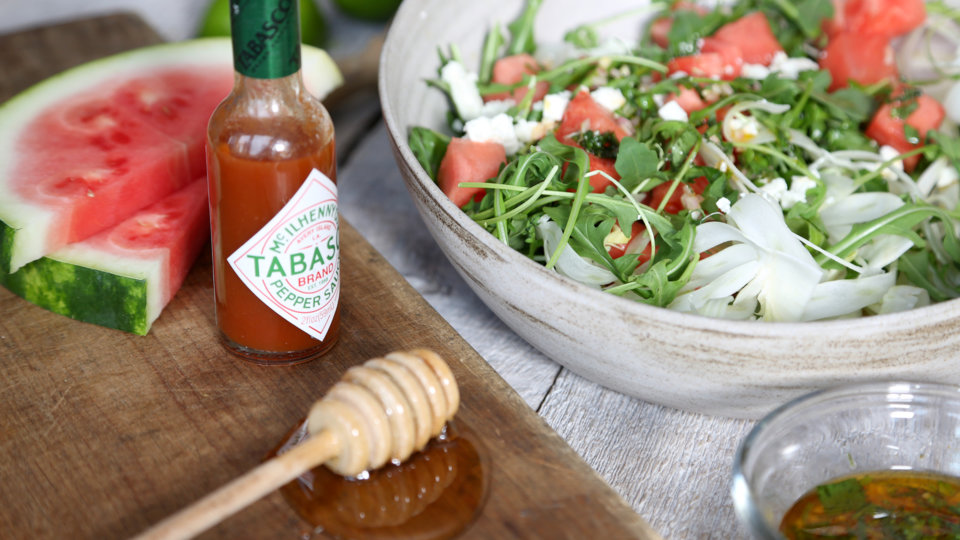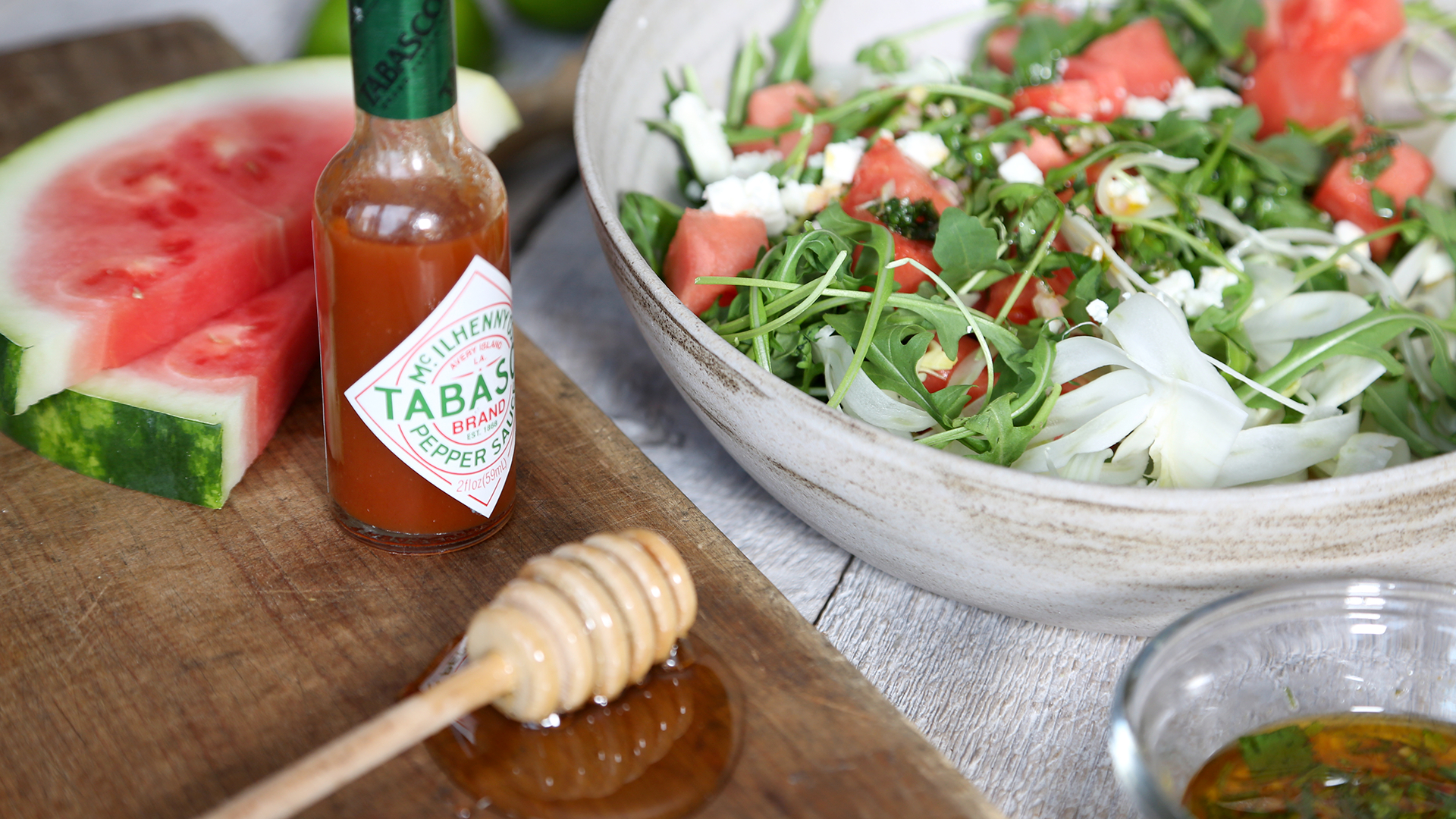 Ingredients
5 ml
TABASCO® Brand Original Red Sauce
15 ml Fresh lime juice
25 ml Olive oil
35 ml White vinegar
10 ml Honey
1 Tbsp Shallots (finely chopped)
1 Tbsp fresh Coriander (Chopped)
1 Tbsp Fresh mint (Chopped)
400 grams Mixed salad leaves
100 grams Fennel bulb (thinly sliced)
100 grams Watermelon (diced)
100 grams Feta cheese crumbled fine
Preparation
Mix together in a bowl the lime juice, vinegar, olive oil, chopped shallots, chopped mint, chopped coriander, TABASCO® brand Pepper Sauce and honey and set aside
Put together the salad leaves, sliced fennel and watermelon in a serving bowl then pour over the dressing and toss.
To serve top with the crumbled cheese
You will need:
Original Red Sauce
Our most versatile sauce. Enliven the flavor of any meal.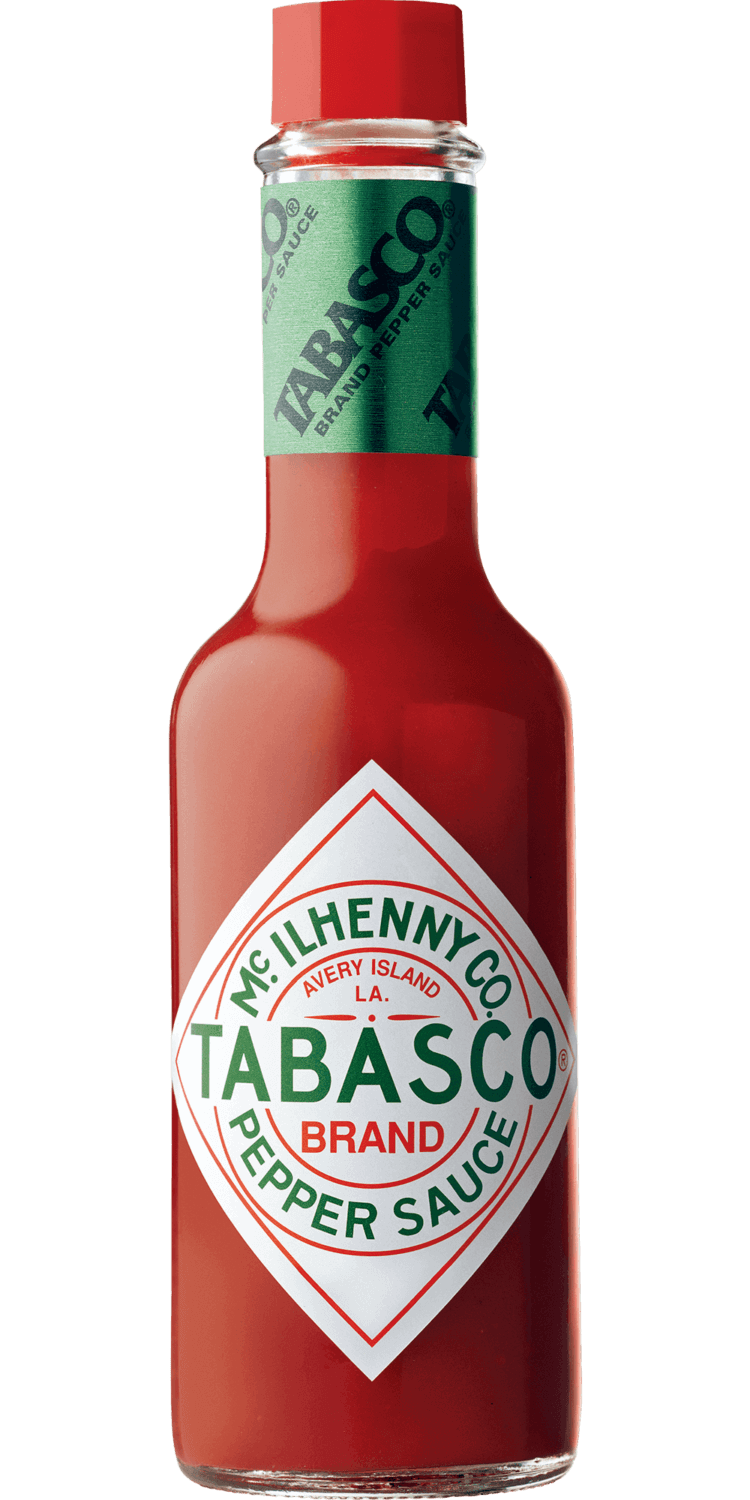 Close Email Overlay
Want to be the first to know about new products?
We want to stay in touch! We'll send you the occasional email, but only with the important stuff.