Mixed Leaf & Watermelon Salad with Spiced Honey and Lime Dressing
By Gary Evans on Behalf of the McIlhenny Co.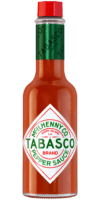 Original Red Sauce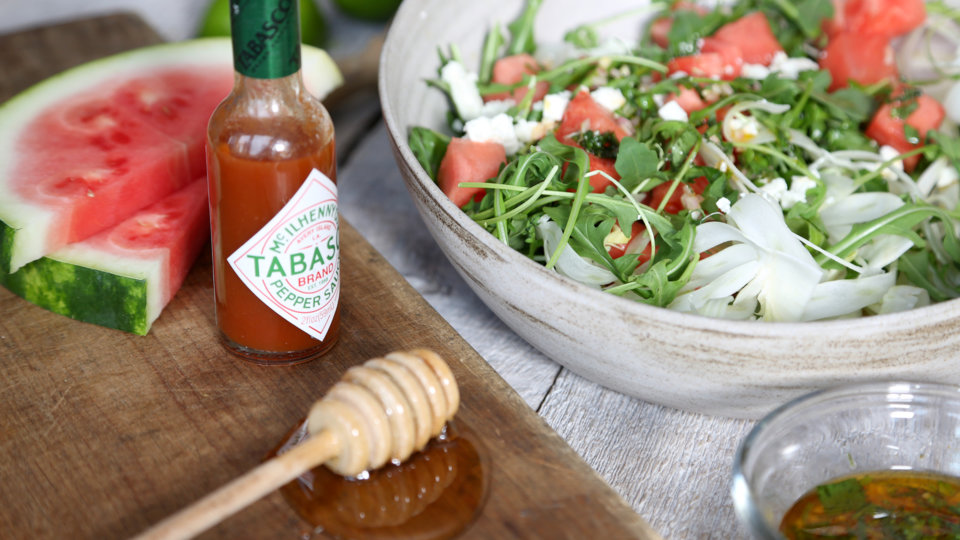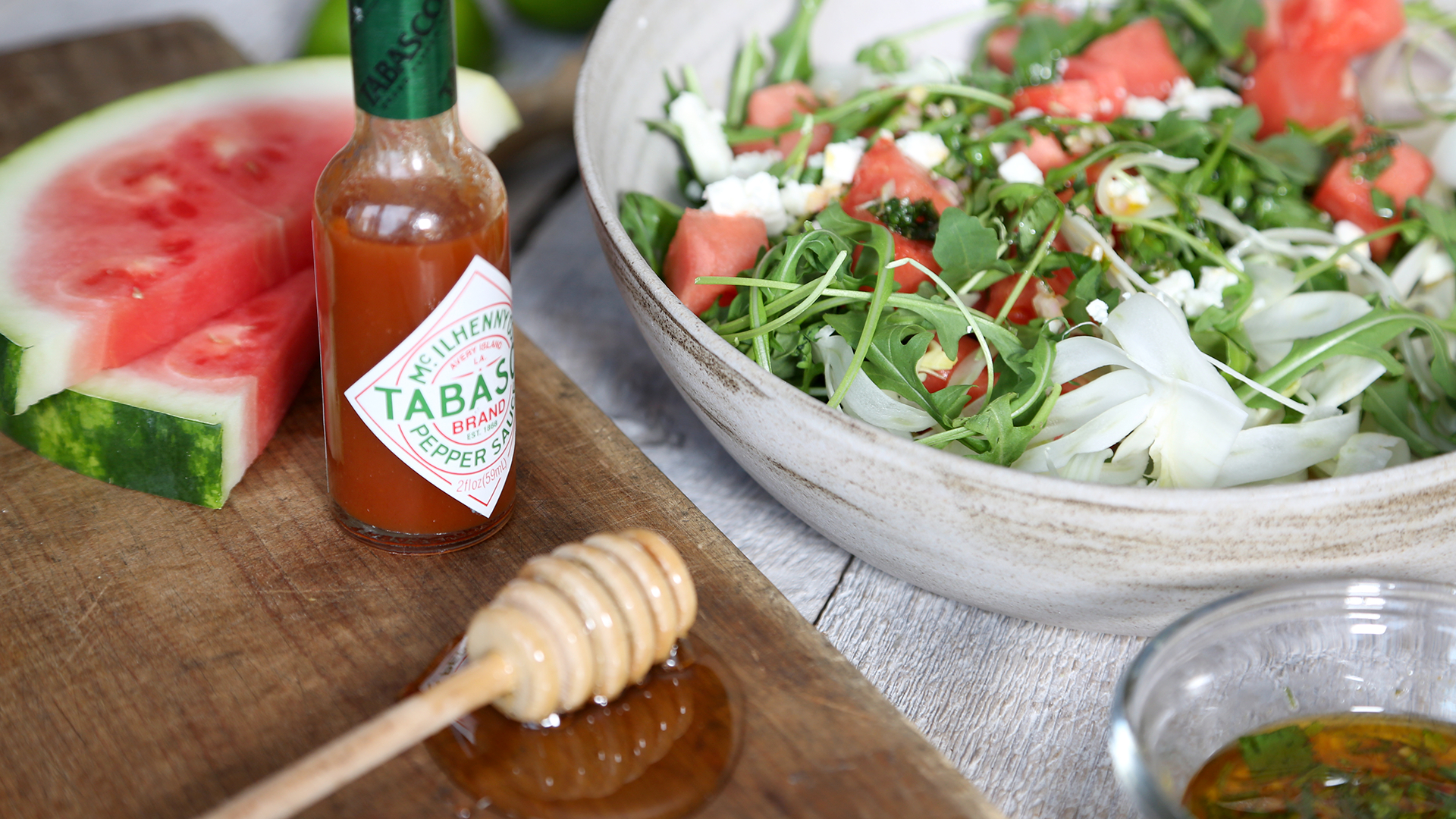 Ingredients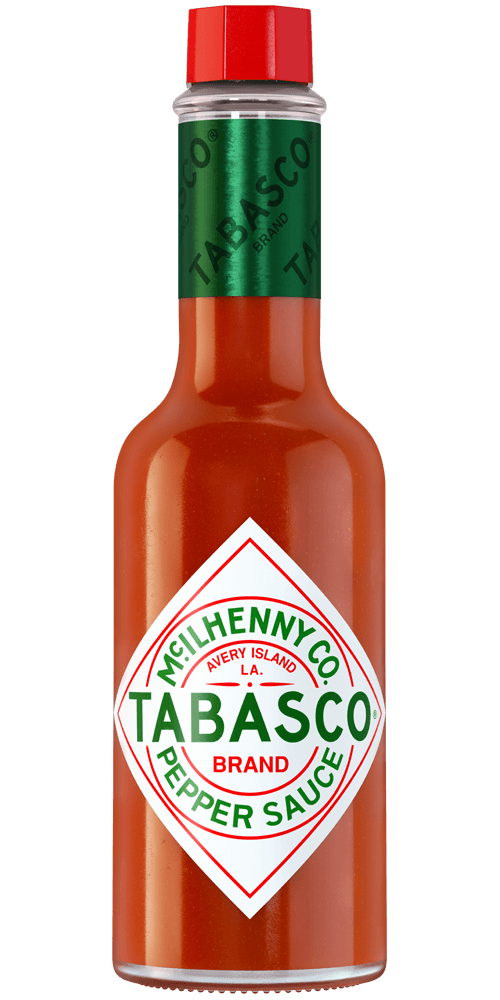 2 Tsp
TABASCO® Brand Original Red Sauce
3 Tsp Fresh lime juice
2 Tbsp Olive oil
2 Tbsp White vinegar
1 Tbsp Honey
1 Tbsp Shallots, finely chopped
1 Tbsp Fresh coriander, chopped
1 Tbsp Fresh mint, chopped
4 Cups Mixed salad leaves
1 Cup Fennel bulb, thinly sliced
2 Cups Watermelon, diced
1/2 Cup Feta cheese, finely crumbled
Preparation
Mix together in a bowl the lime juice, vinegar, olive oil, chopped shallots, chopped mint, chopped coriander, TABASCO® brand Pepper Sauce and honey and set aside
Put together the salad leaves, sliced fennel and watermelon in a serving bowl then pour over the dressing and toss.
To serve, top with the crumbled cheese
You will need:
Original Red Sauce
Our most versatile sauce. Enliven the flavor of any meal.