Spice-Rub Baby Back Ribs with Chipotle BBQ Sauce
Created by Chef Gabe Thompson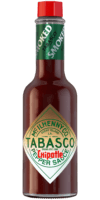 Chipotle Sauce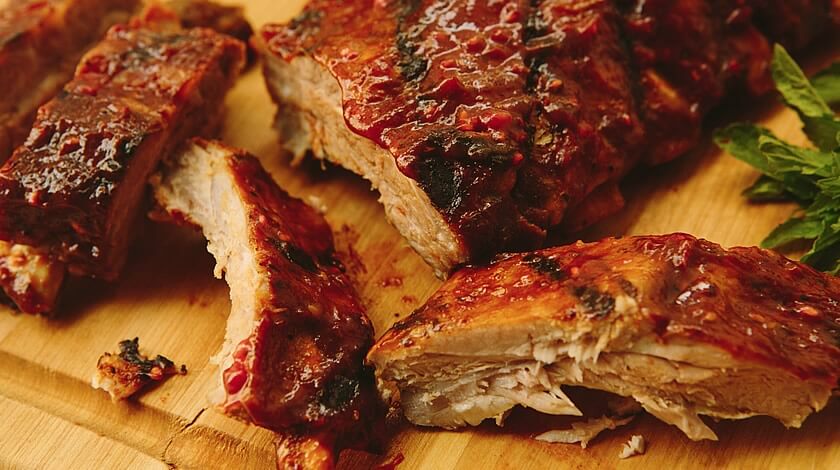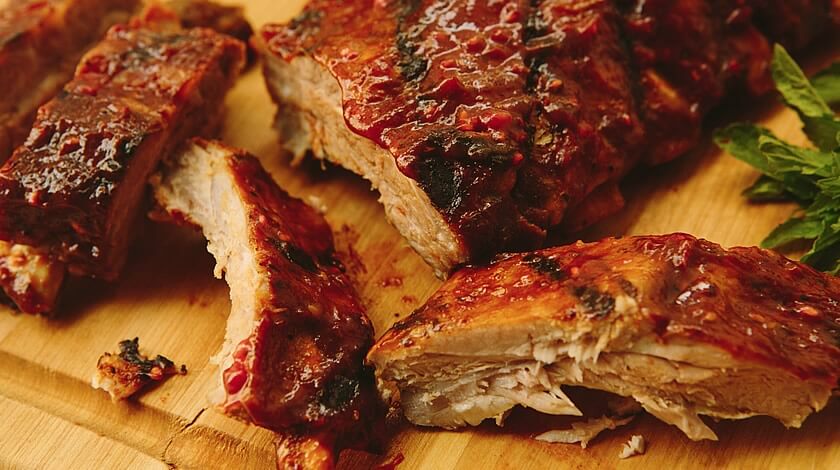 Ingredients
2 tablespoons Spanish smoked paprika
2 tablespoons granulated sugar
2 tablespoons kosher salt
2 teaspoons ground cumin
2 teaspoons ancho chili powder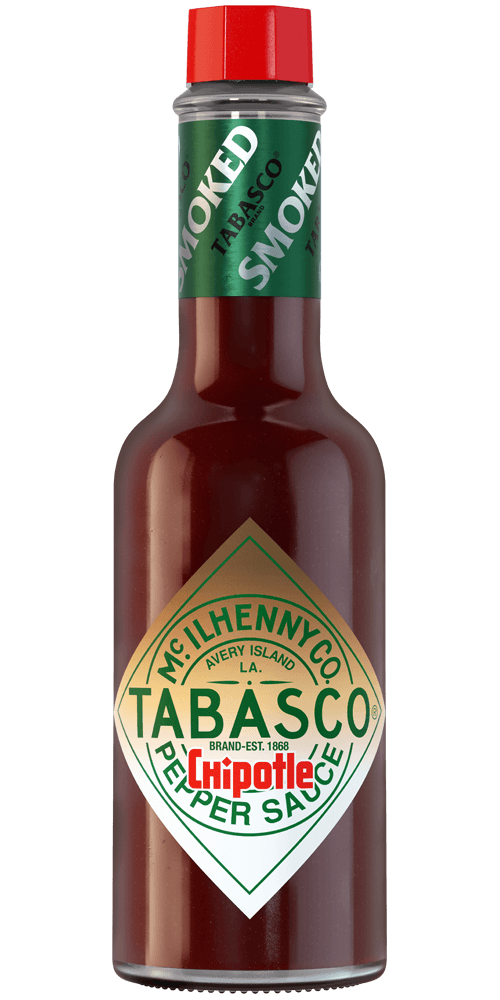 3 tablespoons
TABASCO® brand Chipotle Pepper Sauce
1 tablespoon olive oil
1 cup white or yellow onion, diced
2 tablespoons (about 6 cloves) garlic, chopped
1 teaspoon kosher salt
1/3 cup tomato paste
1 cup light or dark brown sugar
1 cup apple cider vinegar
1 cup canned tomato puree
1/4 cup Worcestershire sauce
1/4 cup yellow mustard
1/4 cup molasses
1 teaspoon ground black pepper
2 racks baby back pork ribs, approximately 5 pounds
1 cup water
Preparation
Prepare the Spice Rub: In a small bowl, combine all ingredients.
Prepare the BBQ Sauce: In a 3-quart medium-sized saucepan, heat oil over medium heat. Add onion, garlic and salt; cook 5 to 10 minutes, stirring frequently, until mixture is soft and lightly golden brown. Add tomato paste and cook 1 to 3 minutes until lightly caramelized, stirring constantly to prevent burning. Stir in all remaining ingredients and let simmer 10 minutes; taste and adjust seasoning as needed. If desired, puree BBQ sauce with a blender.
Prepare the Ribs: Preheat oven to 300°F degrees.
Rub Spice Rub mixture evenly on the meaty side of ribs. Place ribs, meat side up, in a large roasting pan. Add water to the bottom of the pan, enough to have a thin layer along the bottom. Cover ribs with plastic wrap, then foil; place in the oven and cook 2 to 2 1/2 hours, until meat is tender or easily pierced with a fork.
Remove ribs from roasting pan and let cool completely. Wrap ribs in plastic wrap and place in refrigerator to chill for several hours or overnight until ready to grill.
Heat grill to a high heat; place ribs directly onto grill and cook 5 to 10 minutes, turning occasionally, until ribs have grill marks and are charred on the outside. Move ribs to the upper rack or area with indirect heat and baste ribs generously with BBQ sauce. Allow to cook over low heat until ribs are heated through and sauce is caramelized. If desired, add additional BBQ sauce.
Serve ribs with additional BBQ sauce on the side.
You will need:
Chipotle Sauce
A smoky, flavorful sauce. Pairs well with any BBQ dish.