Oysters with Lime, Coriander & TABASCO® Green Sauce
Created by Jacob Kenedy, Plaquemine Lock (U.K.)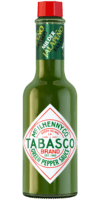 Green Jalapeño Sauce
Servings:
A dozen oysters, enough for about 4 people.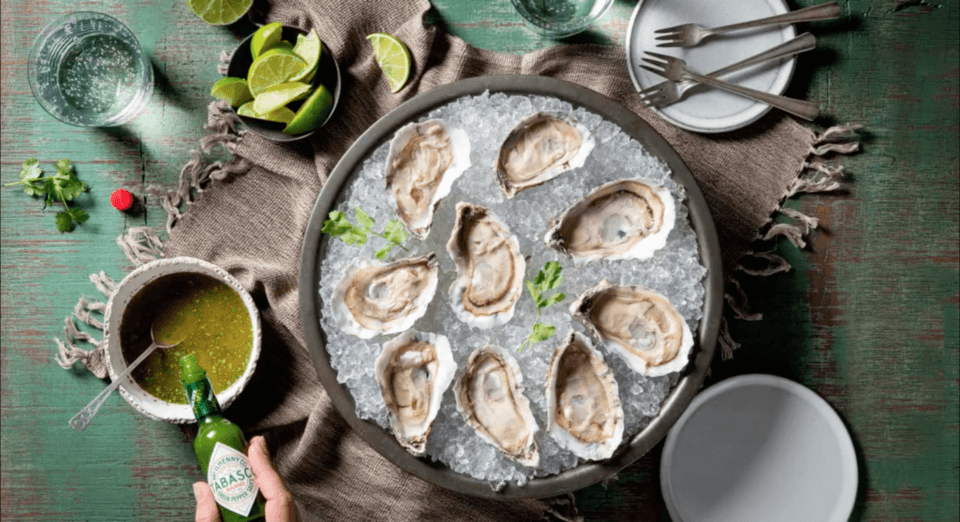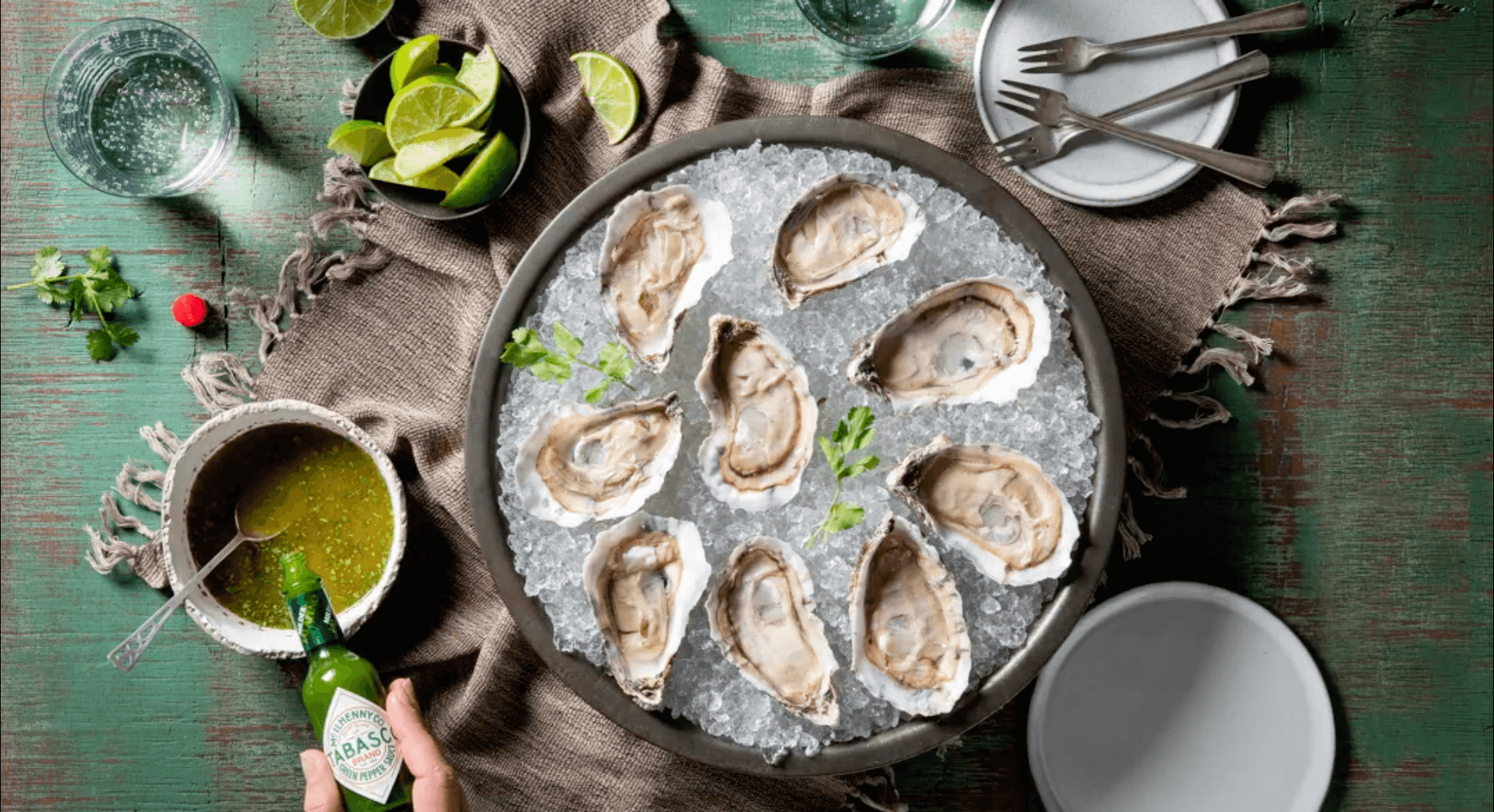 Ingredients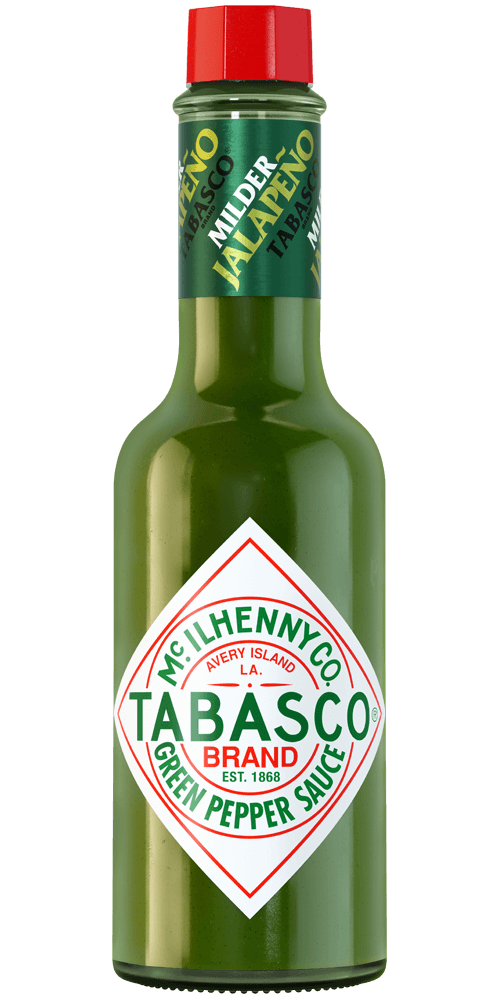 1 tbsp
TABASCO® Green Jalapeño Sauce
A dozen plump rock oysters
2 tbsp lime juice
1 tbsp finely chopped fresh coriander
2 wedges of lime
Preparation
Shuck the oysters. Be sure to sever the muscle that attaches the meat to the lower (rounded) shell, but do not turn the oyster in its shell.
Arrange the oysters on the half shell on a bed of ice.
In a ramekin, stir together the lime juice, TABASCO® Green Sauce and chopped coriander. Serve the ramekin of sauce and lime wedges on the side for guests to add to their oysters.
You will need:
Green Jalapeño Sauce
Mild jalapeño flavor. Pairs well with dips and Mexican cuisine.