Crab-Stuffed Salmon with Honey and Hot Sauce Glaze
Tia Henry, @cafedauphinenola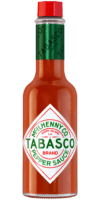 Original Red Sauce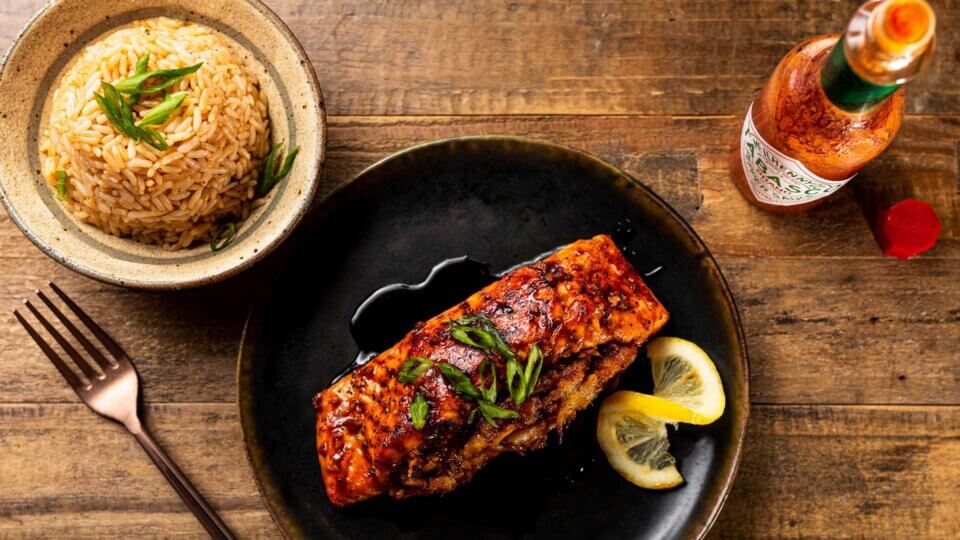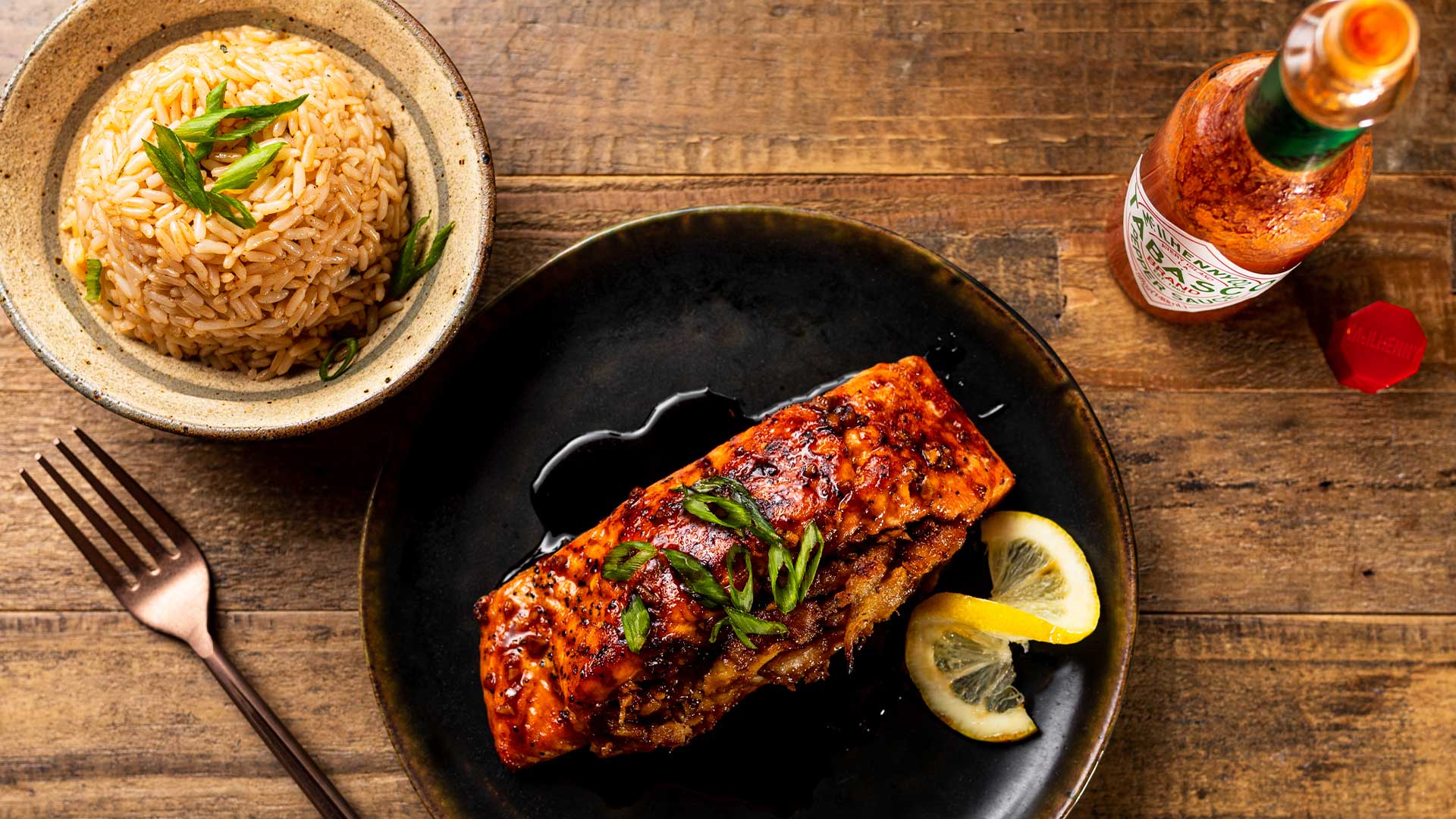 Preparation
For the salmon:
Preheat oven to 350°F. Pat the salmon dry to remove excess moisture. Cut the fillet in six- 3 inch fillets. Season with sea salt and black pepper. Cut a pocket into one side of the fillet (to fill with the crabmeat later).
In a ziplock bag, add half of marinade with the fish, marinade over night or two hours prior to cooking. Remove fish from marinade (save leftover marinade) and stuff pocket with as much crab stuffing as desired.
In a cast iron skillet, heat three tablespoons extra virgin olive oil until hot and smoking. Sear fish flesh side down first, for two-three minutes, flip and cook on the other side for two-three minutes. Put skillet into oven uncovered and bake 12-15 minutes. In a small saucepan reduce remainder of marinade, 10 minutes, to baste fish. Add as much as desired.
For the crab stuffing:
To make crab stuffing, heat 2 tablespoons extra virgin olive oil in medium skillet on high. Sauté onions, bell peppers, and celery. Transfer to a bowl to cool.
Add to cooled vegetables, mayonnaise, egg, chopped green onions, Creole mustard, lemon juice, Creole seasoning, and TABASCO® Original Red Sauce. Wisk mixture together well.
Drain crabmeat and remove any shells. Add crabmeat to mayonnaise mixture, fold gently until well incorporated. Add breadcrumbs to bind the mixture, the mixture should be wet but not soggy. If too wet add more breadcrumbs.
For the rice:
Simmer all ingredients for 25 minutes on medium high fire covered.
You will need:
Original Red Sauce
Our most versatile sauce. Enliven the flavor of any meal.