Hot Honey Wings
Created by Chef Jean-Paul Bourgeois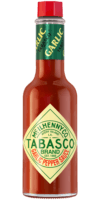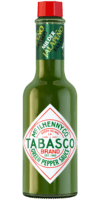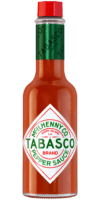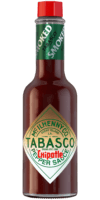 Cayenne Garlic Pepper Sauce, Green Jalapeño Sauce, Original Red Sauce, Chipotle Sauce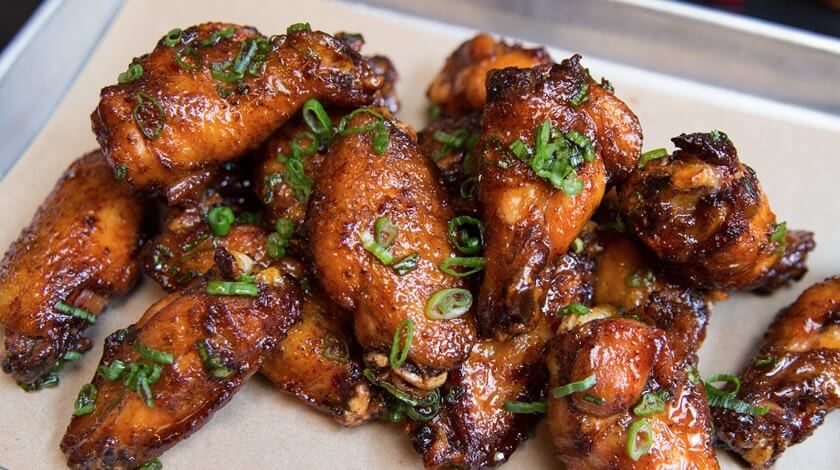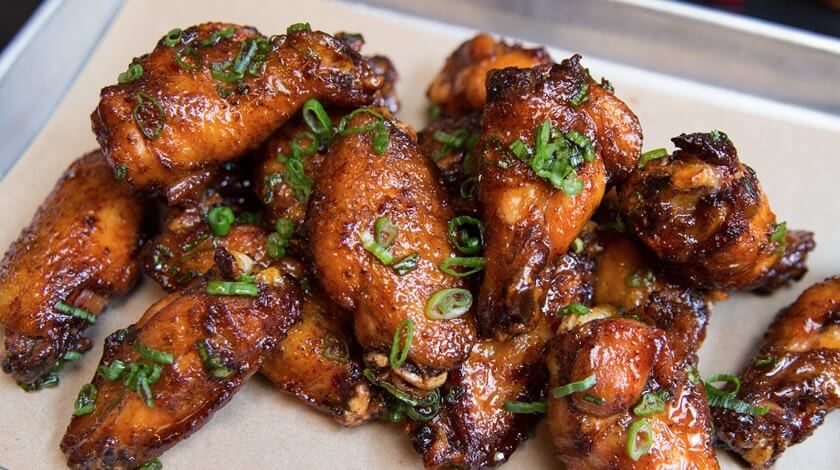 Ingredients
2 cups honey
1 cup Champagne vinegar
1 1/2 teaspoon Aleppo chili flakes
24 chicken wings, tips removed, drumettes and flats separated
2 tablespoons kosher salt
1 tablespoon cracked black pepper
1 gallon of vegetable, peanut or other frying oil, for frying
Green onions, thinly sliced
Preparation
Prepare the Wing Sauce: In a large saucepan, heat honey over medium heat and bring to a simmer. Whisk constantly for 10 minutes or until honey turns amber in color. Whisk in vinegar and cook on low heat for 10 minutes. Remove from heat; add 4 flavors of TABASCO® Sauce and chili flakes and whisk until all ingredients are combined. Set aside.
Prepare the Wings: In a large mixing bowl, combine wings, salt, and pepper. Refrigerate for 30 minutes before frying.
Fry 15 minutes at 350°F. Or, alternatively, bake 30-45 minutes at 425°F, or grill 20-30 minutes at 400°F, turning occasionally, until golden brown and cooked through.
Toss the cooked wings in a large bowl with approximately 1 1/2 cups of wing sauce. Garnish with thinly sliced green onion and serve alongside remaining sauce for dipping.
Note: Should you only have TABASCO® Original Red Sauce available, use a ratio of 2 cups honey to 1 1/2 cups TABASCO® Original Red Sauce for this recipe.
You will need:
Cayenne Garlic Pepper Sauce
A mild, three-pepper blend infused with savory garlic.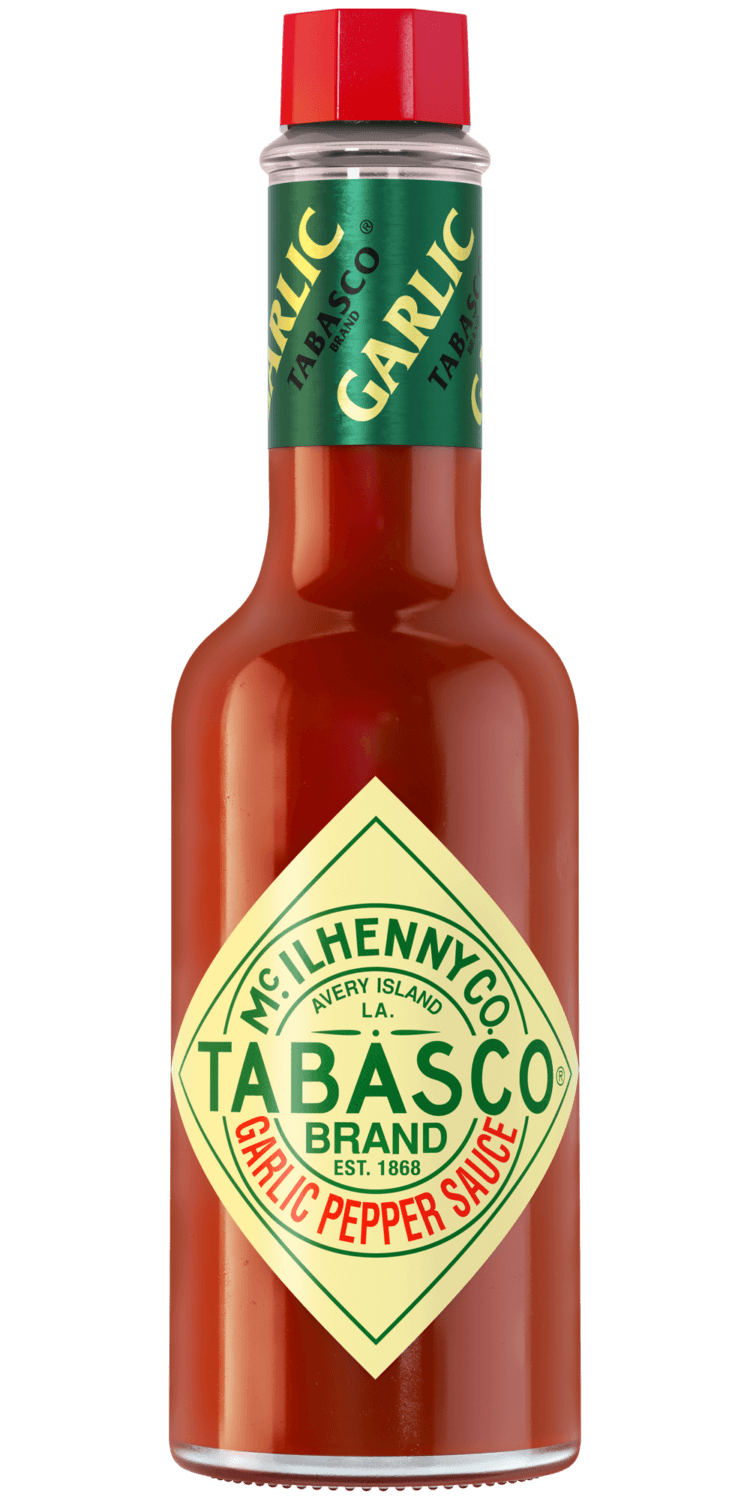 You will need:
Green Jalapeño Sauce
Mild jalapeño flavor. Pairs well with dips and Mexican cuisine.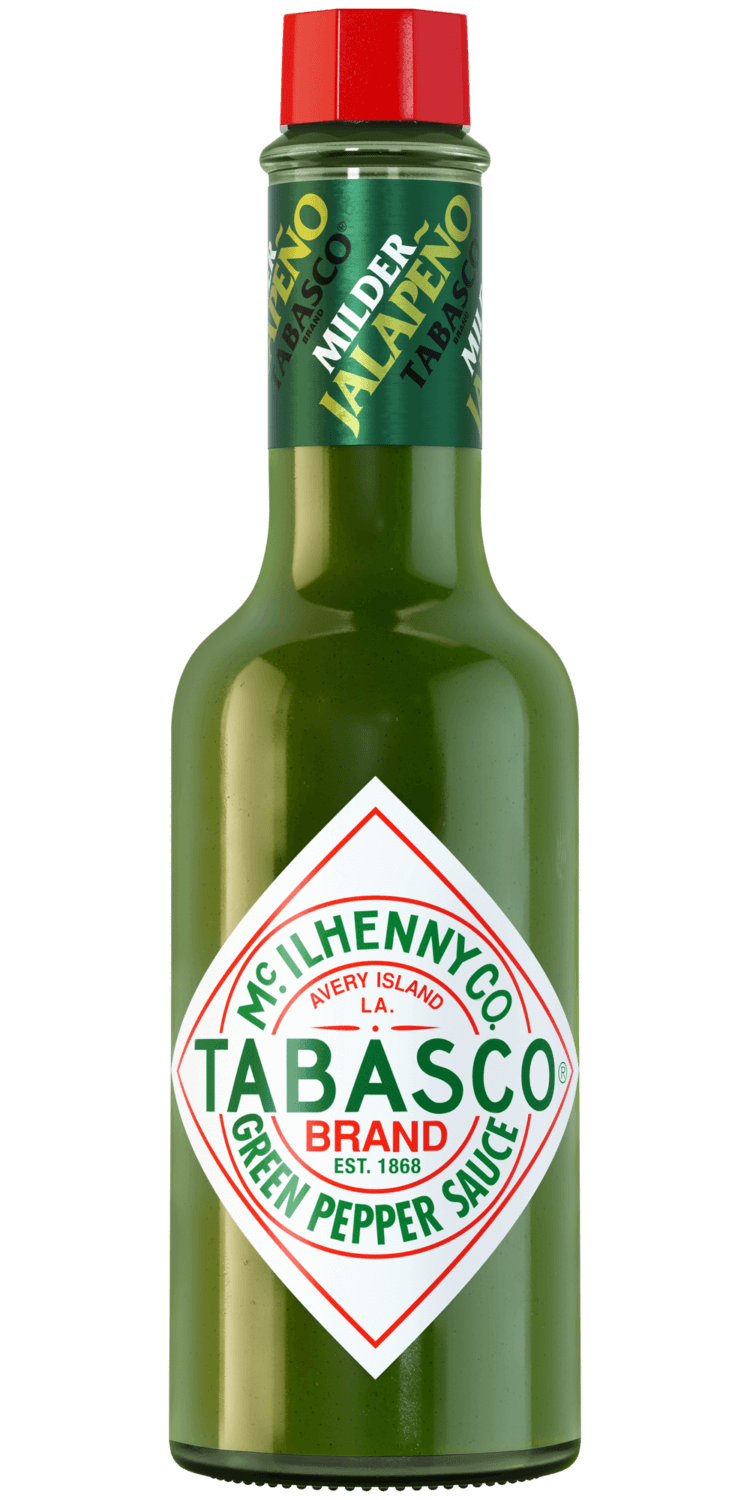 You will need:
Original Red Sauce
Our most versatile sauce. Enliven the flavor of any meal.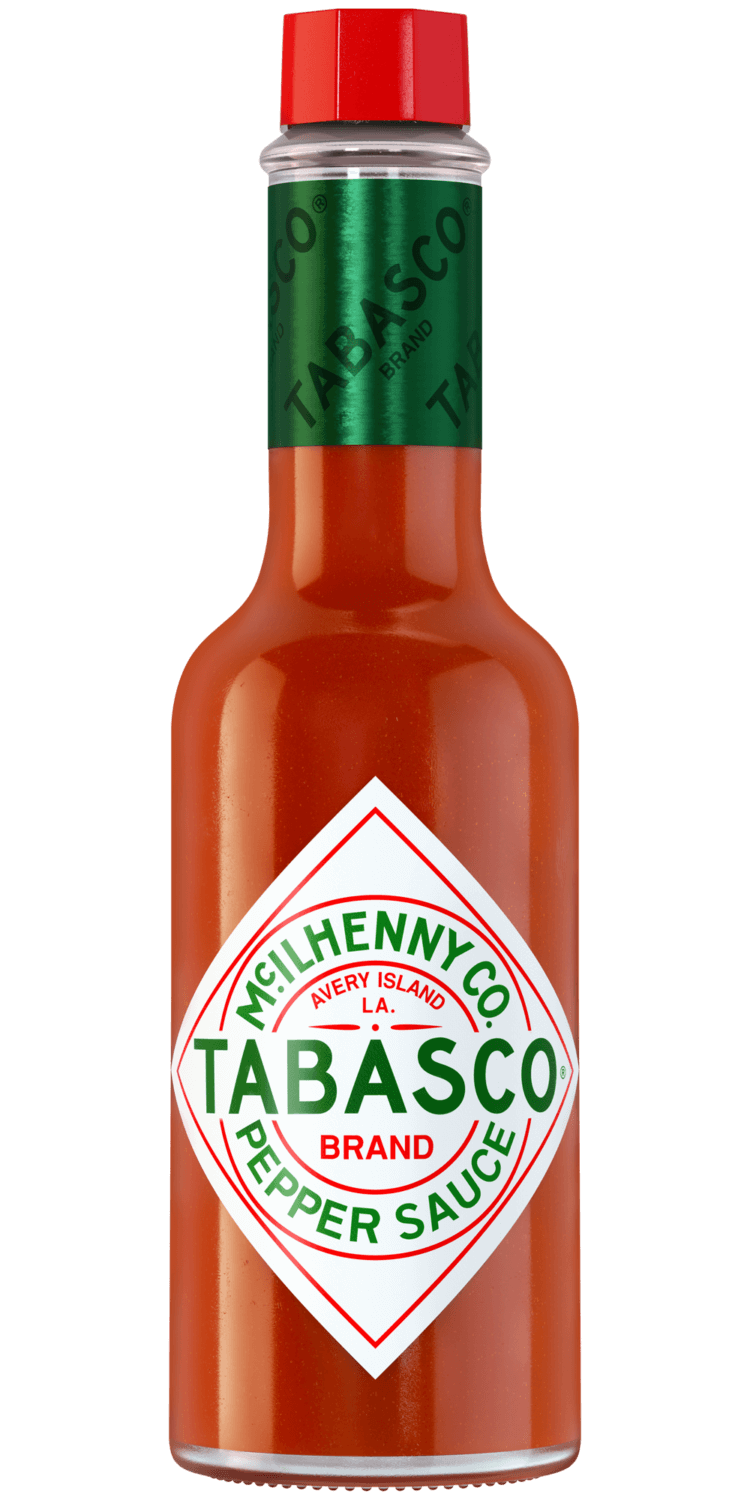 You will need:
Chipotle Sauce
A smoky, flavorful sauce. Pairs well with any BBQ dish.