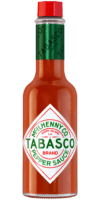 Original Red Sauce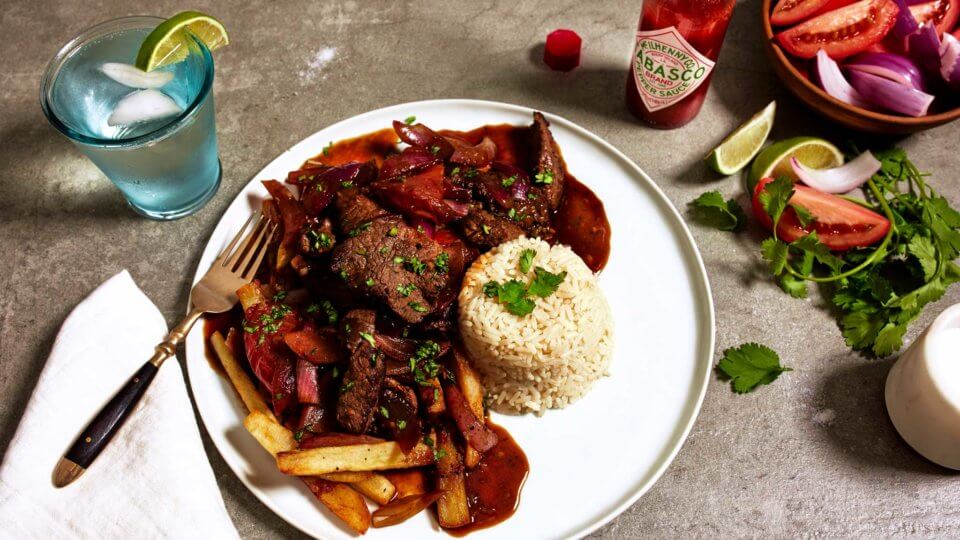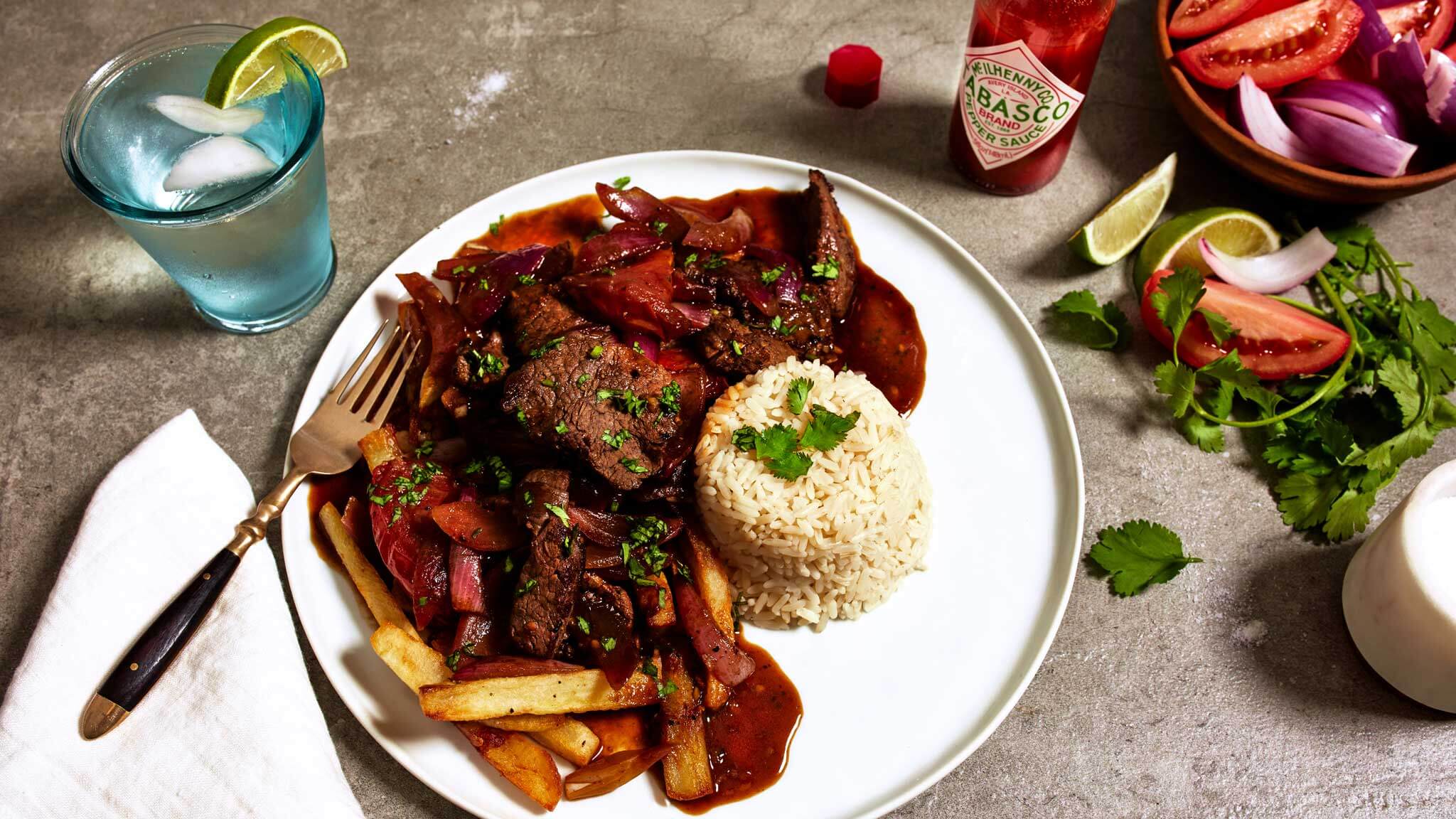 Ingredients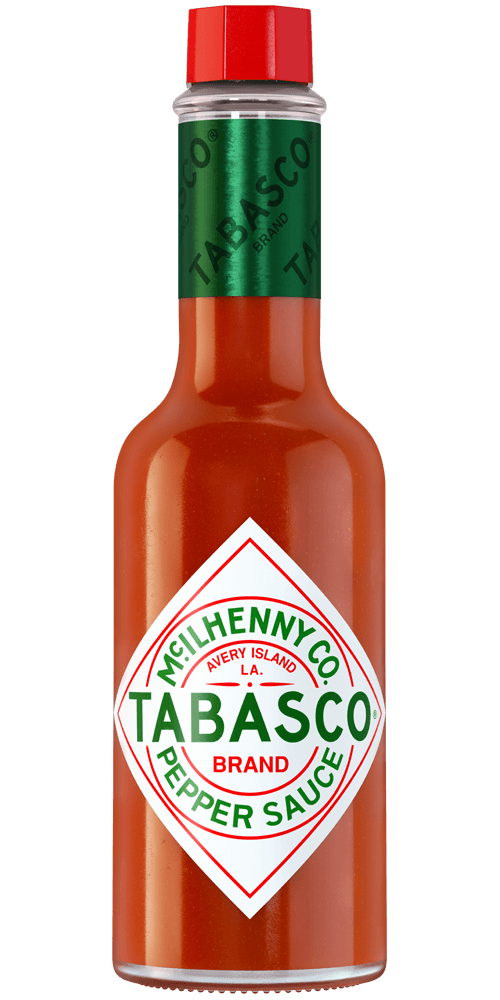 1 teaspoon of
TABASCO® Original Red Sauce
4 tablespoons vegetable oil, divided
2 pounds of filet or sirloin steak, cut into strips
½ large red onion, cut into half-inch slices
1 large tomato, sliced into thick rounds
3 cloves of garlic, minced
1 tablespoon of ají amarillo paste (found in most Latin markets)
3 tablespoons of soy sauce
1 tablespoon of white vinegar
2 tablespoons of fresh cilantro, chopped
1 pound of french fries (homemade is best, but frozen will do in a pinch)
2 cups of white rice, cooked
Salt and black pepper to taste
Preparation
Heat 2 tablespoons of oil in a wok or large sauté pan over high heat. Season the steak with salt and pepper, and cook until browned, about 3-4 minutes. Remove from the pan.
Heat the remaining 2 tablespoons of oil in the same pan. Add the red onion and cook for about 5 minutes until cooked halfway and browned. Add the cut tomato and garlic and sauté for 4 to 5 minutes; the tomatoes should be cooked but not falling apart.
Add the soy sauce, vinegar, and ají amarillo paste and cook for 1 minute. Turn off the heat and stir in the TABASCO® Original Red Sauce and chopped cilantro. Taste and adjust with salt and pepper as needed.
Deep-fry fries when oil has reached 360 degrees (if using a thermometer), until fries are golden brown. Season lightly with salt and pepper.
Serve by pouring the steak and sauce over the fries, and a side of white rice. Enjoy!
You will need:
Original Red Sauce
Our most versatile sauce. Enliven the flavor of any meal.