Smoky Black Bean Burger with Corn Relish
Created by Chef Cesar Zapata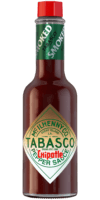 Chipotle Sauce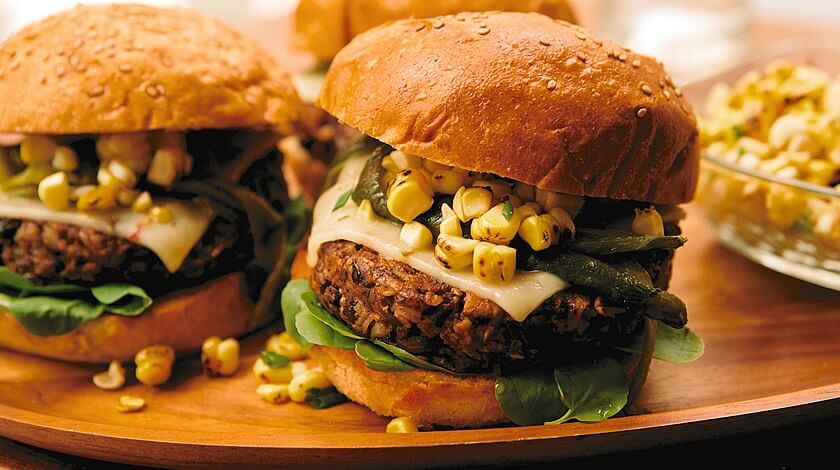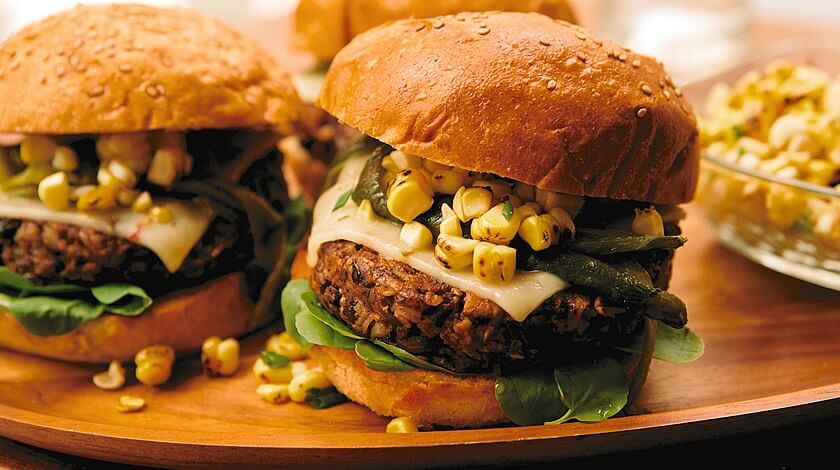 Ingredients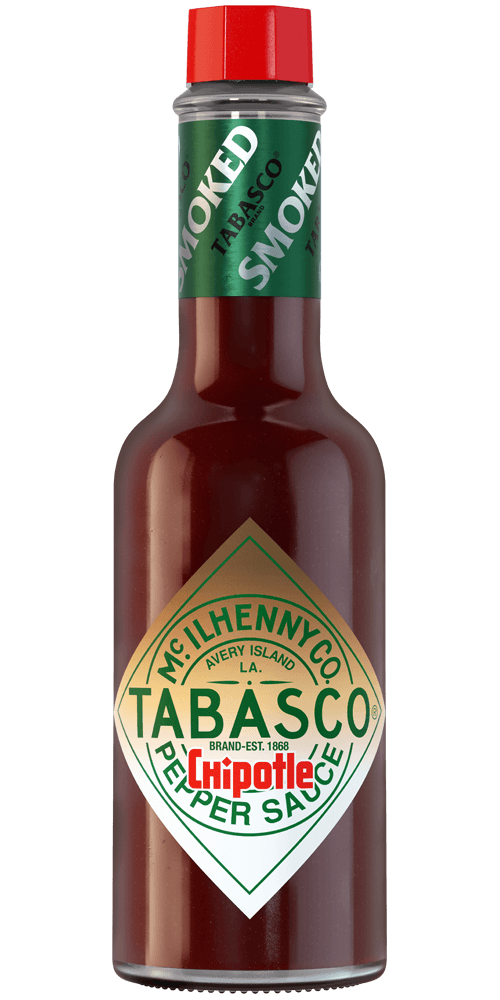 2 tablespoons
TABASCO® brand Chipotle Pepper Sauce
1 (15-ounce) can black beans, rinsed, divided
4 ounces cremini or button mushrooms, chopped
1 medium shallot, chopped
6 pickled jalapeño peppers, sliced
2 tablespoons barbecue sauce, plus more for serving
1 teaspoon ancho powder or chili powder
1/2 teaspoon ground cumin
1 cup oats
1/3 cup cooked white long-grain rice
1 large egg white
Kosher salt, to taste
Freshly ground black pepper, to taste
1 pound poblano peppers
2 ounces extra virgin olive oil
Salt and pepper, to taste
1/4 cup shucked roasted corn
1 tablespoon thinly sliced chives
2 tablespoons olive oil, plus more for cooking of burgers
Freshly ground black pepper, to taste
-
4 brioche or potato buns
4 slices Pepper Jack cheese
Preparation
Prepare the Black Bean Burger: Set aside 1/2 cup black beans. In a food processor, pulse remaining black beans, mushrooms, shallots, jalapeño peppers, barbecue sauce, TABASCO® Chipotle Sauce, ancho or chile powder and cumin until a chunky purée forms.
Transfer purée to a medium bowl and mix in oats, rice, egg white and reserved beans; season with salt and pepper. Form mixture into 4 patties about 1/2-inch-thick, cover and chill for 1 hour.
Heat a pan to medium-high; add a touch of olive oil and sear patties on both sides until crisp.
Prepare the Rajas: Preheat oven to 450°F or heat a broiler, charcoal grill to medium-high or gas grill to high.
For the oven or broiler, mix peppers, oil, salt and pepper in a large bowl; place on a rimmed baking sheet. For a grill, oil grill grate and place peppers directly atop. Roast 15 to 20 minutes, turning occasionally, until tender and charred. Transfer to a large bowl, cover with plastic wrap and let steam for 15 minutes. Peel peppers and slice in half; discard seeds and slice crosswise into 1/4-inch strips.
Prepare the Corn Relish: In a bowl, combine all ingredients and season with black pepper.
Toast buns on the grill or oven. Place each Black Bean Burger patty on a bun and top with cheese, roasted Rajas and Corn Relish. Serve with extra barbecue sauce.
You will need:
Chipotle Sauce
A smoky, flavorful sauce. Pairs well with any BBQ dish.