TABASCO® Grinder Garlic Bread
Author: Mason Hereford, @turkeyandthewolf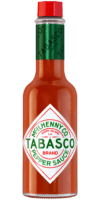 Original Red Sauce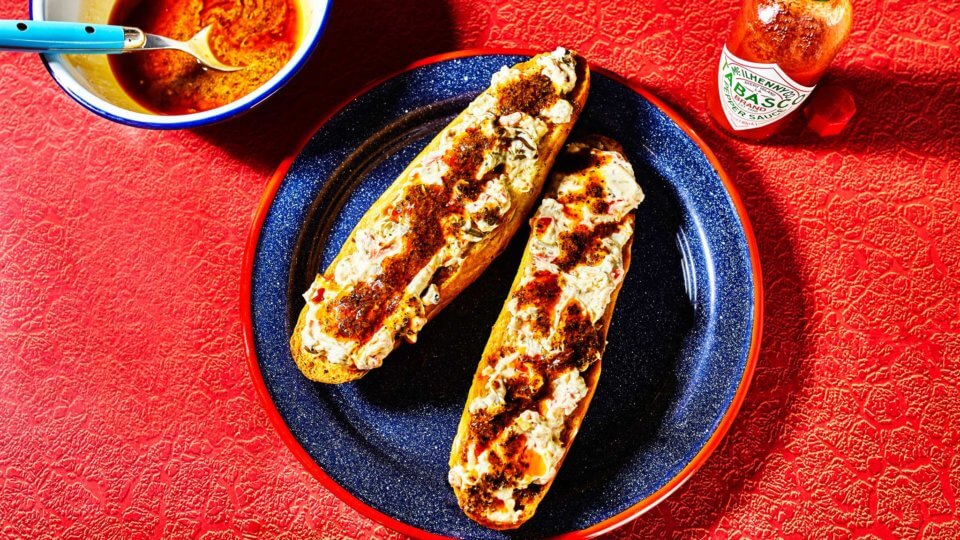 Ingredients
1 baguette sliced lengthwise
1 stick butter
1 tablespoon minced garlic
1 teaspoon kosher salt
1.5 cups Italian grinder cream cheese (recipes follows)
TABASCO® vinaigrette (recipe follows)
Salami, thinly sliced (optional)
Olive mixture (from a jar or the olive bar at your local market)
½ cup drained spicy olive mixture
1/3 cup drained pickled peppers (I used pickled cherry peppers, but any pickled pepper would work)
8 ounce cheese, softened at room temp
1/3 cup crumbled feta
½ teaspoon kosher salt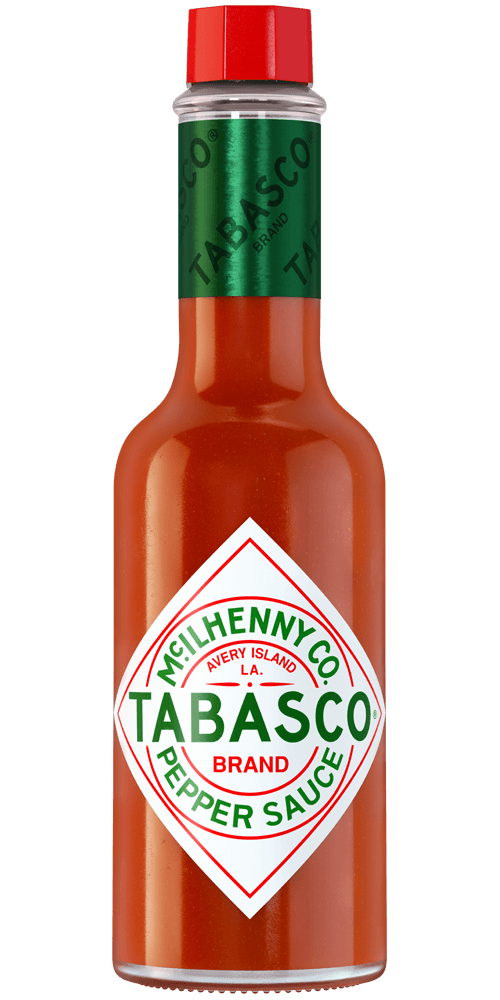 3 tablespoons
TABASCO® Original Red Sauce
3 tablespoons extra virgin olive oil
1 tablespoon dried oregano
1 teaspoon granulated garlic
Preparation
For the cream cheese:
Chop the olives and peppers or pulse them in a food processor until they're all finely chopped but not pulverized. Strain out an excess liquid and reserve the solids.
Put the soft cream cheese in a food processor in several blobs and the feta and salt, and buzz until smooth, about 1 minute. Add the chopped olives and peppers back to the food processor with the feta cream cheese and pulse just until it's fully incorporated.
For the TABASCO® Grinder Garlic Bread
Preheat the oven to 350°F. In a small bowl, mix the garlic and butter. Spread evenly across both halves of the baguette. Bake for about 10 minutes or until the bread is golden brown and the butter is melted. Reserve until it's cool enough to handle.
Evenly spread the cream cheese across both halves of the baguette.
This is the time to add a single layer of sliced salami if you don't want to keep it vegetarian.
Drizzle with the TABASCO® vinaigrette, as much as you can handle.
You will need:
Original Red Sauce
Our most versatile sauce. Enliven the flavor of any meal.