Pozole Salad Tostada
by Bricia Lopez of Guelaguetza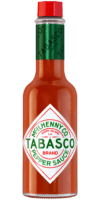 Original Red Sauce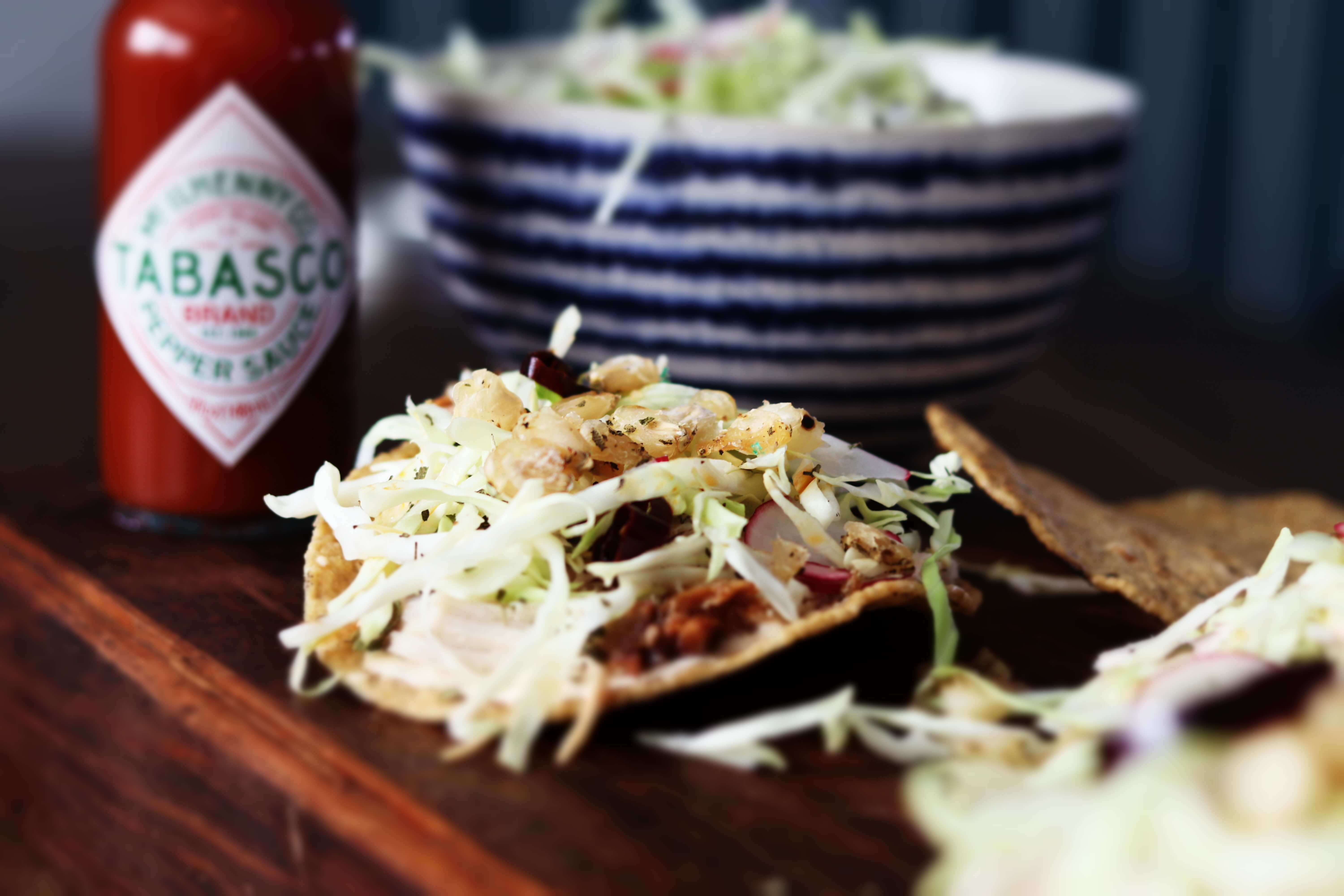 Preparation
Baked Hominy
Preheat oven to 300°F.
Place the hominy on a parchment lined baking sheet so they are evenly spaced out. Sprinkle sea salt, pepper and ground oregano. Bake for 15-20 minutes until hominy is dried and crunchy. Set aside.
Guajillo Peppers and Oil
In a cool pan, add the olive oil and guajillo peppers, and simmer over low heat for 7 minutes. Remove peppers from oil, cool and reserve both the oil and pepper rings separately.
Tostada Dressing
In a bowl, whisk in the crema, oregano, garlic salt, chili powder, black pepper, TABASCO® Sauce, and cayenne pepper. Whisking constantly, slowly drizzle in the reserved guajillo oil, 1 teaspoon at a time, until dressing is thickened and emulsified.
Salad
In a large bowl, combine cabbage, radishes, onion, lime juice, TABASCO® Sauce, and baked hominy. Mix well and let marinate for a few minutes.
Serving Suggestion
To assemble, spread each tostada with dressing, then layer it with shredded chicken, and top with salad. Garnish with guajillo pepper rings.
You will need:
Original Red Sauce
Our most versatile sauce. Enliven the flavor of any meal.