Trinbagonian Doubles
As Queen Trini Lisa puts it, "More doubles, less troubles!" Trinbagonian Doubles consists of fried flatbreads spiced with turmeric, sandwiching a curried chickpea filling. This popular flatbread sandwich is a street food snack, which can be enjoyed for breakfast, lunch, dinner, or a second, later dinner.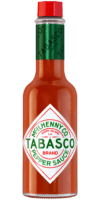 Original Red Sauce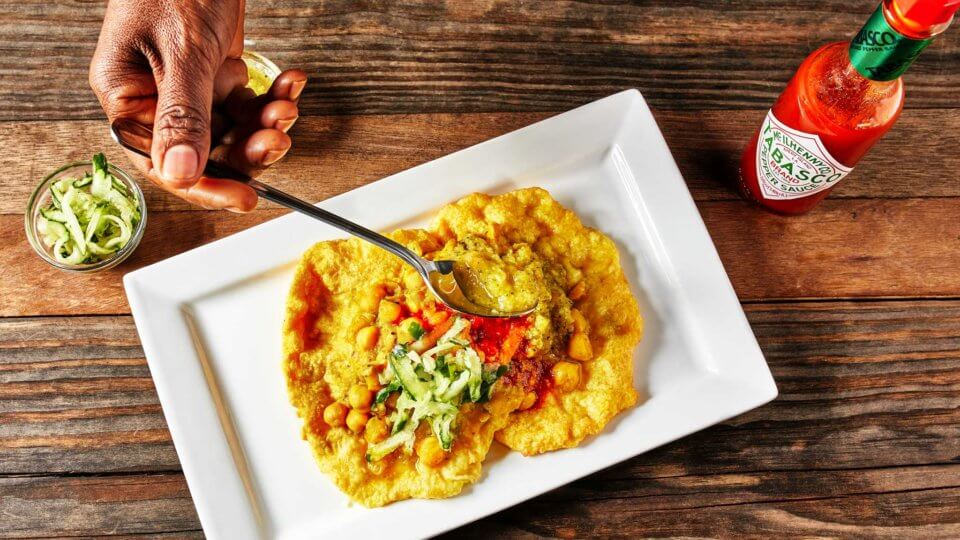 Ingredients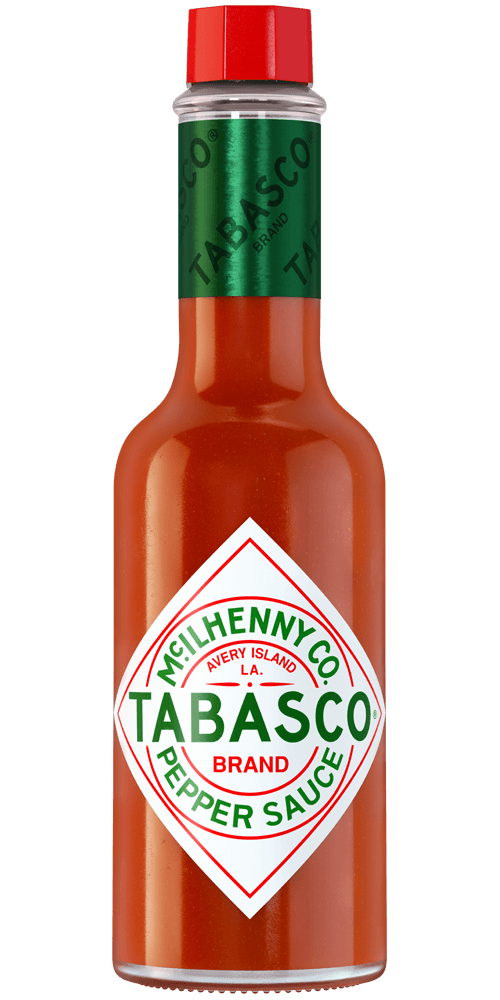 1 tablespoon of
TABASCO® Original Red Sauce
1 firm mango, peeled and diced into medium pieces
2 tablespoons of cilantro, chopped
1 teaspoon of Kosher salt
3 cups all purpose flour
1 tablespoon baking powder
1 teaspoon active dry yeast
½ teaspoon turmeric powder
1 teaspoon Kosher salt
1 tablespoon vegetable oil for separating the dough, plus more to fill a medium pan with
1 1⁄2 cups of warm water
¼ teaspoon brown sugar
2 15-ounce cans of cooked chickpeas
1 onion, peeled and roughly chopped
2 tablespoons of vegetable oil
1 1⁄2 teaspoons of curry powder
1 teaspoon of geera powder (ground roasted cumin seeds)
3 cloves of garlic
2 tablespoons of chopped cilantro
2 teaspoons of Tony's seasoning salt or your favorite brand (Kosher salt works well as a substitute)
1 cucumber, grated (for serving)
Preparation
Start by making the mango chutney. Blend mango, TABASCO® Original Red Sauce, cilantro, and salt in a blender or food processor on high until completely incorporated. Set aside.
Next make the dough: Mix the flour, baking powder, dry yeast, turmeric, salt, and sugar in a medium bowl. Make a well in the middle and slowly pour in the water. (Depending on the brand of flour, you may need a little more or less water.) Incorporate the ingredients by hand and knead the dough while spinning the bowl until it's ready, about 5 minutes. Cover the bowl with plastic wrap and let it rest for 30 minutes, or until the dough roughly doubles in size.
While the dough rests, make the chickpea filling: Blend the onion, garlic, and cilantro until finely minced in a blender. Add the oil to a pan over medium heat. Add the curry powder and briefly sauté. Add a splash of water to form a paste. Then add the blended ingredients and cook for 2 to 3 minutes. Add the chickpeas and cook for about 20 minutes, until they are softened enough to be easily mashed with a wooden spoon. Season with the seasoning salt as you go. Finish by folding in the geera powder. Set aside.
Begin frying the dough by heating a heavy bottomed pan over medium high heat. Add about half an inch of oil to the pan and get it nice and hot (350 degrees ideally). Tear a couple golf ball-sized pieces of dough from the bowl — coating them in a splash of oil — and flatten on a plate, cutting board, or counter. (The oil makes it easy to flatten the dough without it sticking to your fingers or to the surface.) Working one at a time, fry each piece of dough for 5 to 10 seconds, then flip and let fry for another 5 to 10 seconds. Move to a paper towel lined plate or bowl.
Add a spoonful of the chickpea filling on top of the fried dough. Garnish with grated cucumber, mango chutney, and TABASCO® Original Red Sauce.
You will need:
Original Red Sauce
Our most versatile sauce. Enliven the flavor of any meal.