Caesar Salad
By Chef Amanda Freitag (U.S.)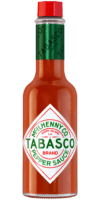 Original Red Sauce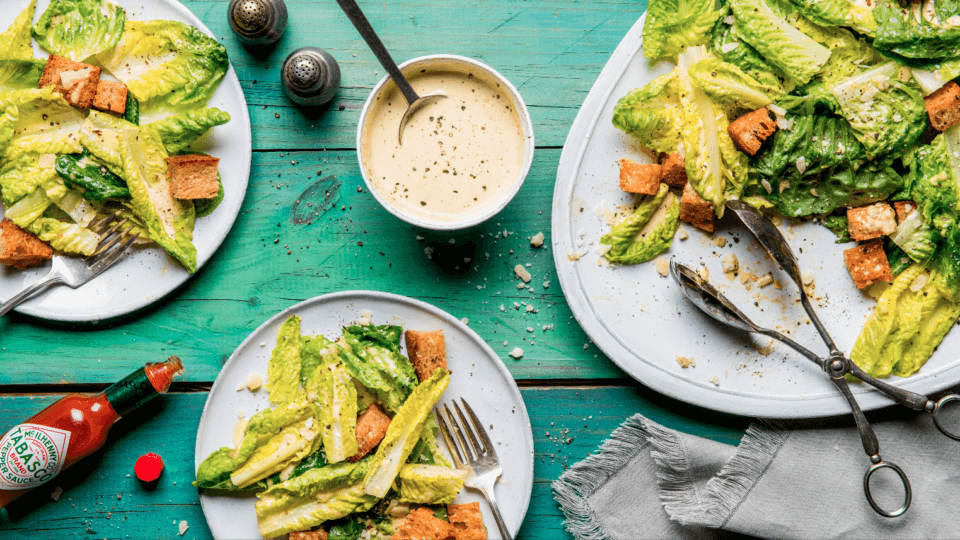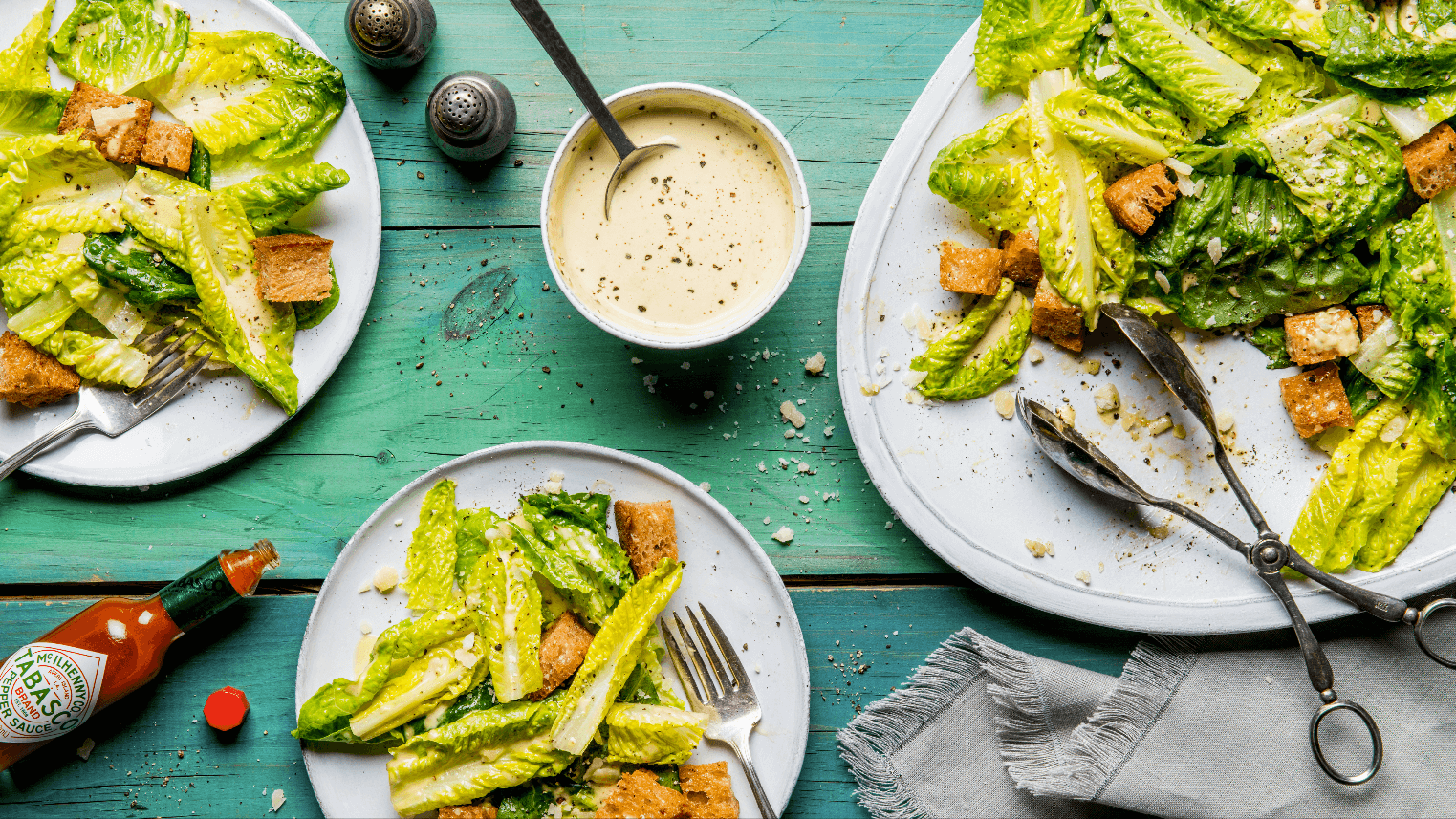 Ingredients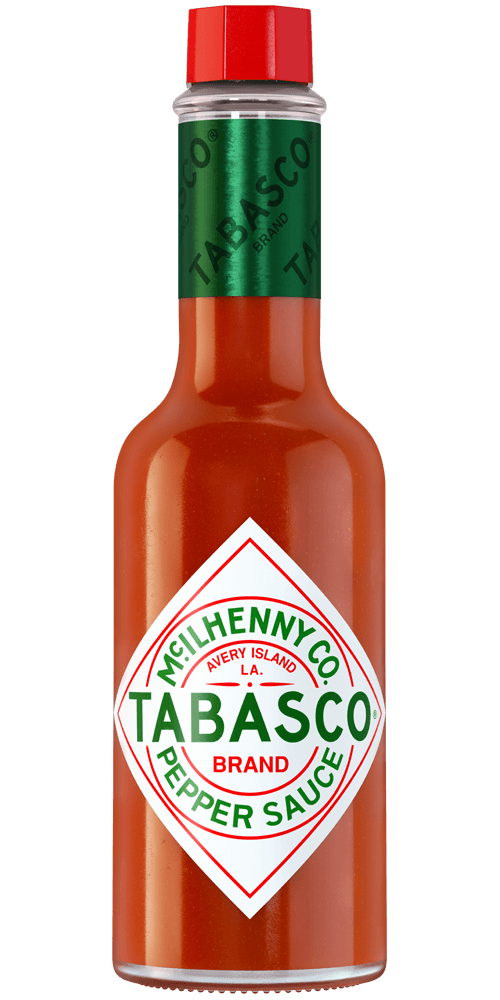 2 teaspoons
TABASCO® brand Original Red Sauce
3 egg yolks
1 heaping tablespoon Dijon mustard
3 cloves garlic
5 fillets anchovies, in oil, drained
1 tablespoon Worcestershire Sauce
3 lemons, juiced (or 1/3 cup juice)
1/8 teaspoon ground black pepper
1 1/2 cup blended oil (50% olive oil- 50% canola oil)
1/2 cup Parmesan cheese, grated
10 Romaine hearts
5 cups toasted croutons
Whole Parmesan cheese, to taste
Freshly cracked black pepper, to taste
Preparation
For Dressing
In a food processor, combine all ingredients except the blended oil and Parmesan cheese. Blend the ingredients until they are combined and smooth, about one minute.
Keep the food processor going and slowly add in half the oil to emulsify the dressing. Stop the machine after half of the oil has been added to make sure the mixture is thickening. Continue adding in the rest of the oil until the dressing is thick.
Add in grated Parmesan cheese and pulse to combine. Taste the dressing for seasoning; it should have a nice, sharp kick from the TABASCO® Sauce.
This recipe yields 2 1/2 cups dressing.
For Salad
Remove the core from the Romaine heart by cutting off the bottom piece. With your knife, split the Romaine heart in half lengthwise and then cut across to create squares of Romaine.
In a large bowl, add the chopped Romaine and dressing and massage the dressing onto the Romaine with clean hands. This is the best way to ensure the salad is dressed evenly.
Add in croutons and toss lightly.
Serving Suggestion
Pile the greens and croutons into serving bowls and grate more Parmesan cheese on top. Add a crack of black pepper from a peppermill. Enjoy!
You will need:
Original Red Sauce
Our most versatile sauce. Enliven the flavor of any meal.