Chargrilled Broccoli with Green Tahini Sauce
Created by Natalie Seldon, @prettyediblestylist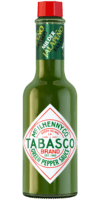 Green Jalapeño Sauce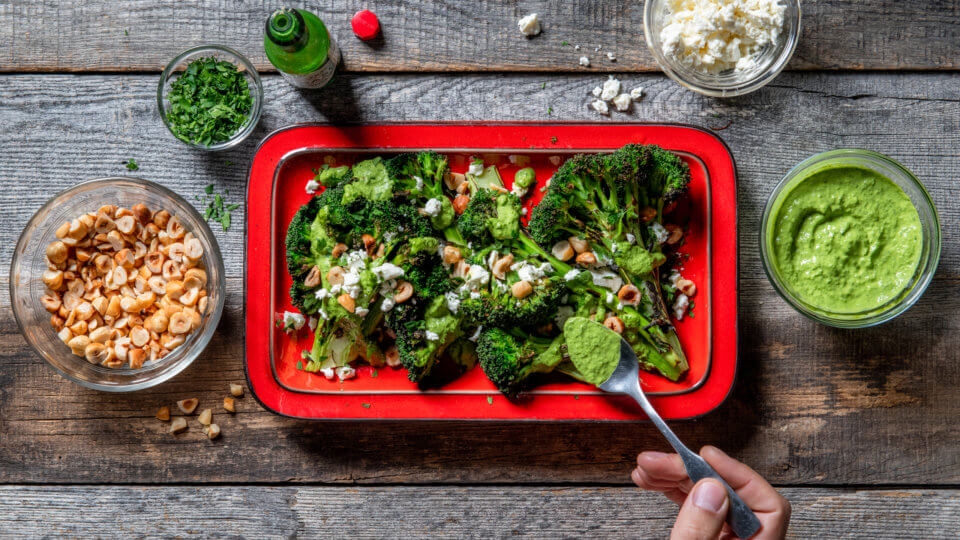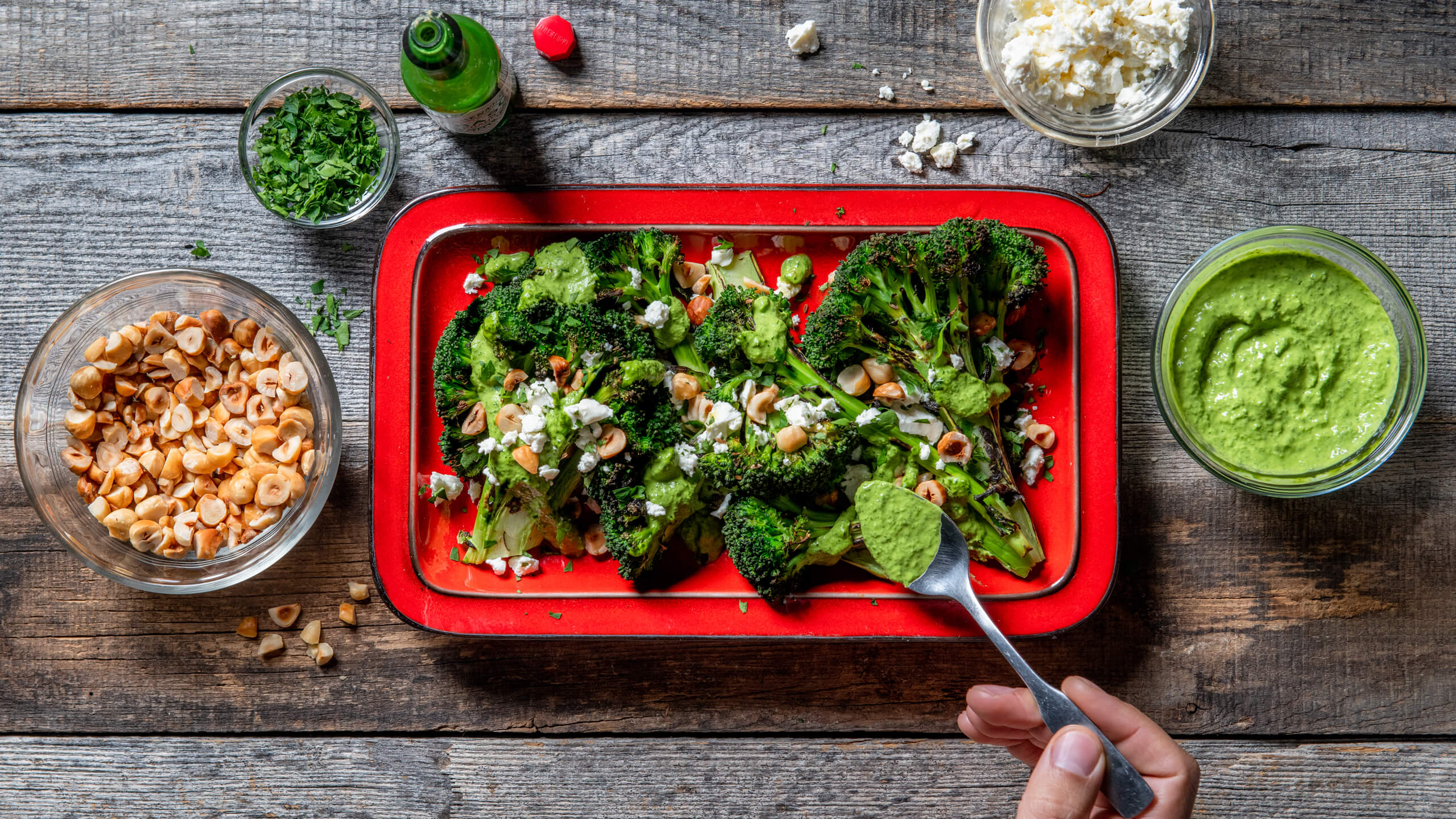 Ingredients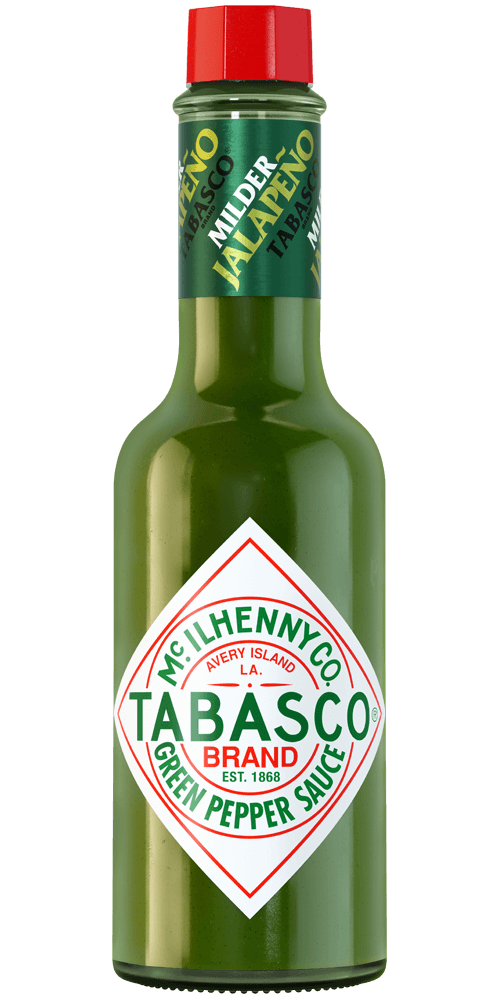 ¼ tsp
TABASCO® Green Jalapeño Sauce
1 head of broccoli, chopped into florets or steaks (or 12 oz of your favorite variety)
2 tbsp olive oil (or garlic oil – you can use 2-4 cloves of garlic instead if you wish)
1 tsp cumin seeds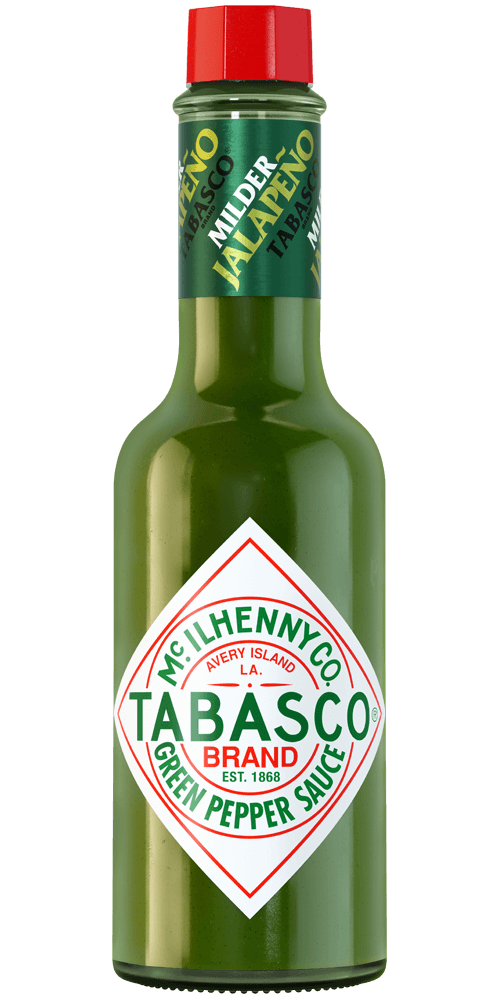 TABASCO® Green Jalapeño Sauce
1.5 oz fresh parsley leaves (thinner stalks are fine too)
2 tbsp extra virgin olive oil, plus more for drizzling
4 tbsp tahini
Juice of 1 lemon
1 oz aged-feta or goat's cheese, crumbled
1 oz hazelnuts, toasted and roughly chopped
A small handful of flat-leaf parsley, roughly chopped
Preparation
Pre-heat your oven to 390°F and blanch the broccoli in boiling hot water for 5 minutes. Drain, then toss the broccoli in the oil, cumin seeds and TABASCO® Green Sauce and season with salt & pepper.
Spread out in a single layer on a lined baking tray (along with the garlic cloves if using) & bake for 20-25 minutes, or until the broccoli is slightly charred & tender.
Meanwhile, make the green tahini sauce. Plunge the parsley into the boiling water and allow to sit for 2 minutes, or until wilted and bright green. Use a slotted spoon to transfer the parsley to an ice bath, then drain and discard the water.
In a blender, add the blanched parsley, 4 tablespoons cold water and extra virgin olive oil. Blend on medium to high until smooth and you have a creamy sauce (add a little more water if it's still too thick, you want to be able to drizzle the sauce) Add a few dashes of TABASCO® green sauce and season to taste.
You will need:
Green Jalapeño Sauce
Mild jalapeño flavor. Pairs well with dips and Mexican cuisine.