Espresso Martini
By Giancarlo Quiroz Jesus, Bar Manager at Happiness Forgets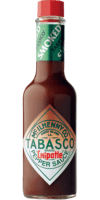 Chipotle Sauce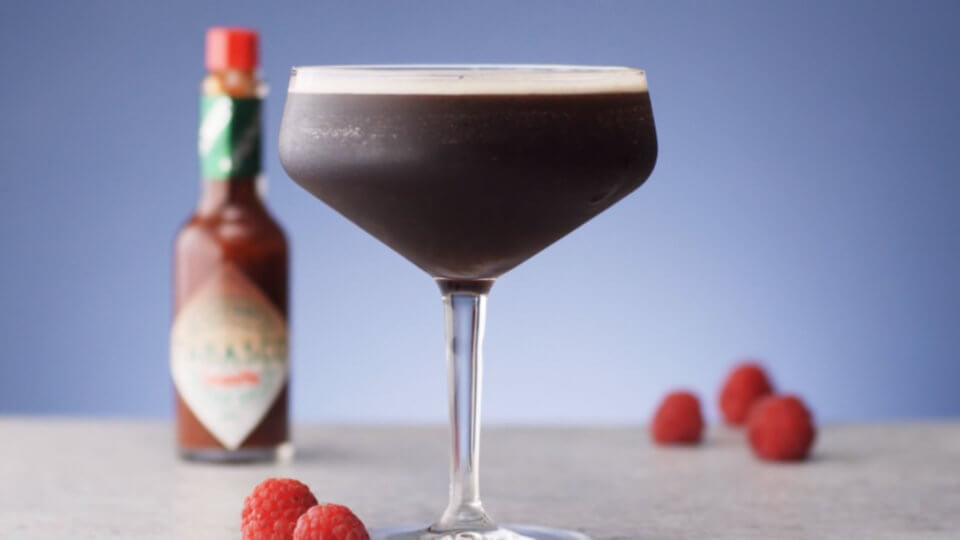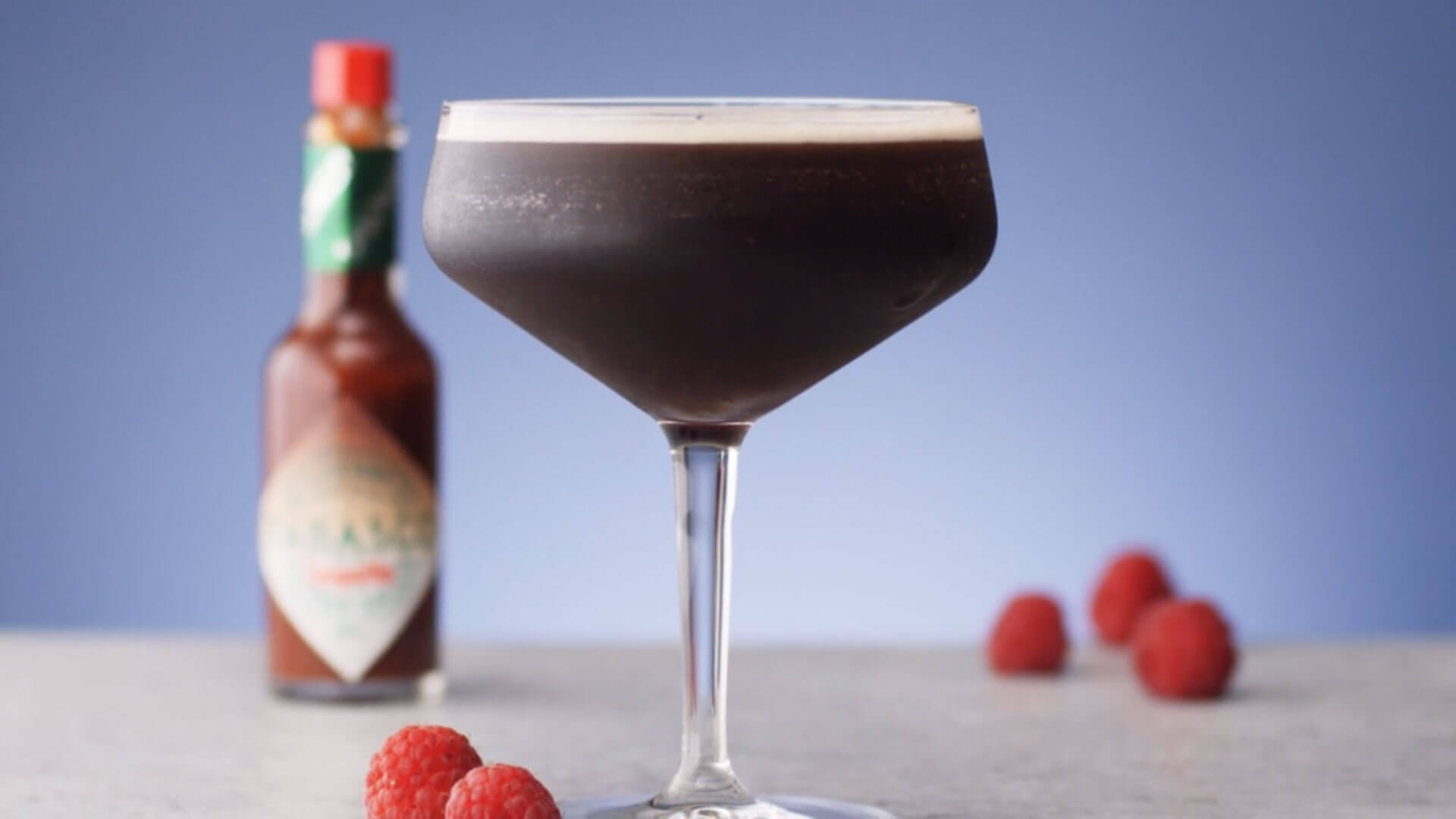 Ingredients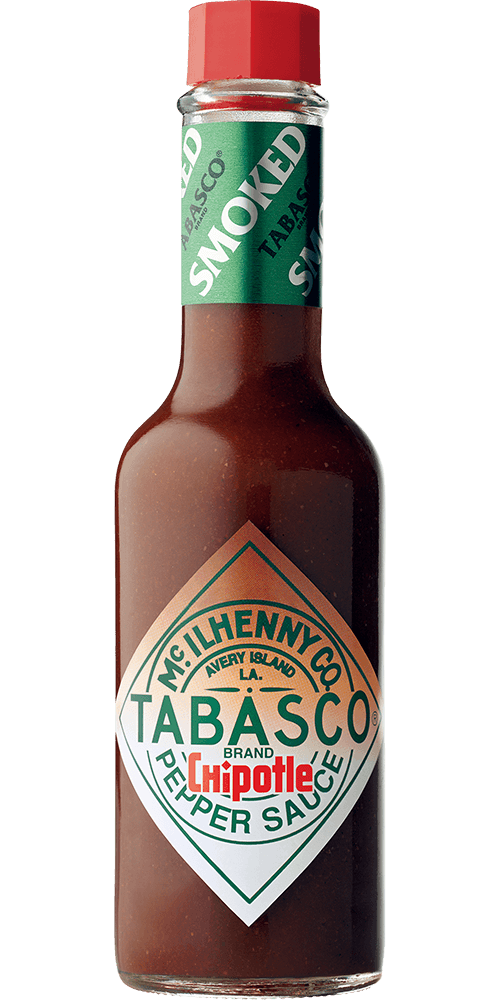 3 dashes
TABASCO® Chipotle Sauce
1.5 oz dark rum with orange chocolate notes (such as Santa Teresa 1796 Rum or El Dorado 12-year-old)
0.5 oz coffee liqueur (such as Mr Black or Galliano Ristretto. You may need to increase or decrease the amount of cold brew coffee / espresso depending on the coffee liqueur you use)
0.5 oz raspberry cocktail syrup (you may need to add more or less depending on the concentration and sweetness of the syrup you're using. Alternatively, you could use 4 fresh raspberries and 0.5 oz simple syrup)
0.75 oz cold brew coffee (as an alternative, use chilled espresso coffee)
Preparation
Combine all the ingredients in a cocktail shaker and top with ice. Shake for 10 seconds, then double strain into a cocktail glass.
You will need:
Chipotle Sauce
A smoky, flavorful sauce. Pairs well with any BBQ dish.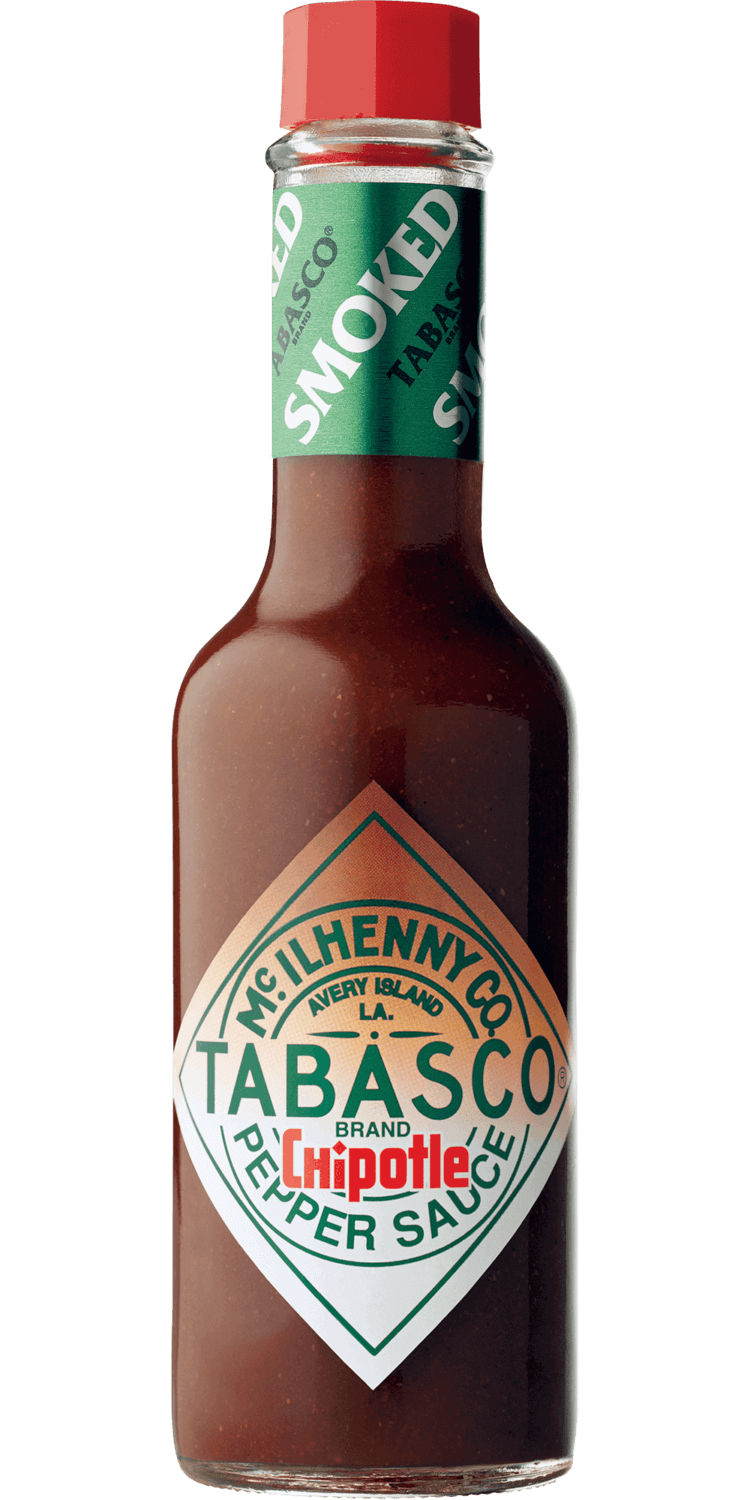 Close Email Overlay
Want to be the first to know about new products?
We want to stay in touch! We'll send you the occasional email, but only with the important stuff.