Grilled Chipotle Shrimp
By Bricia Lopez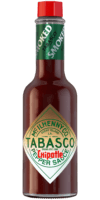 Chipotle Sauce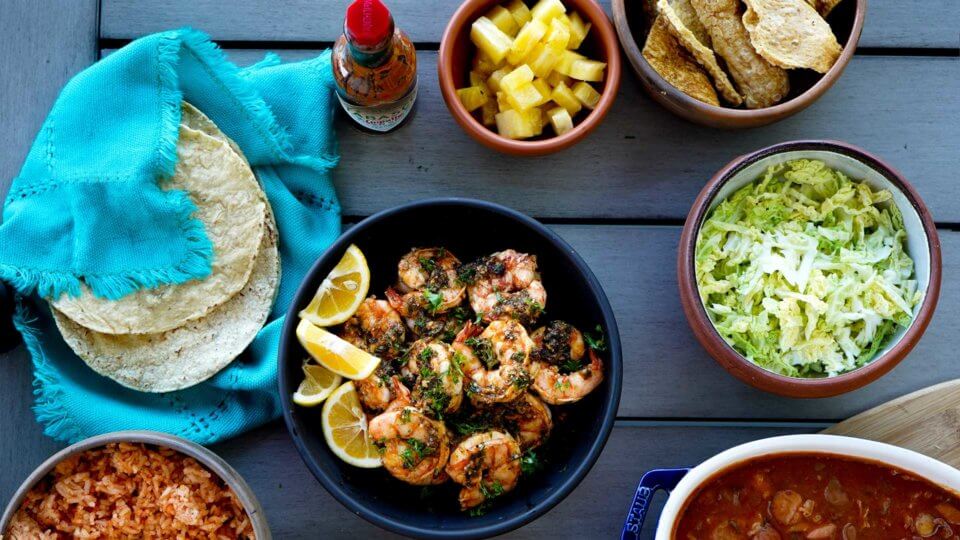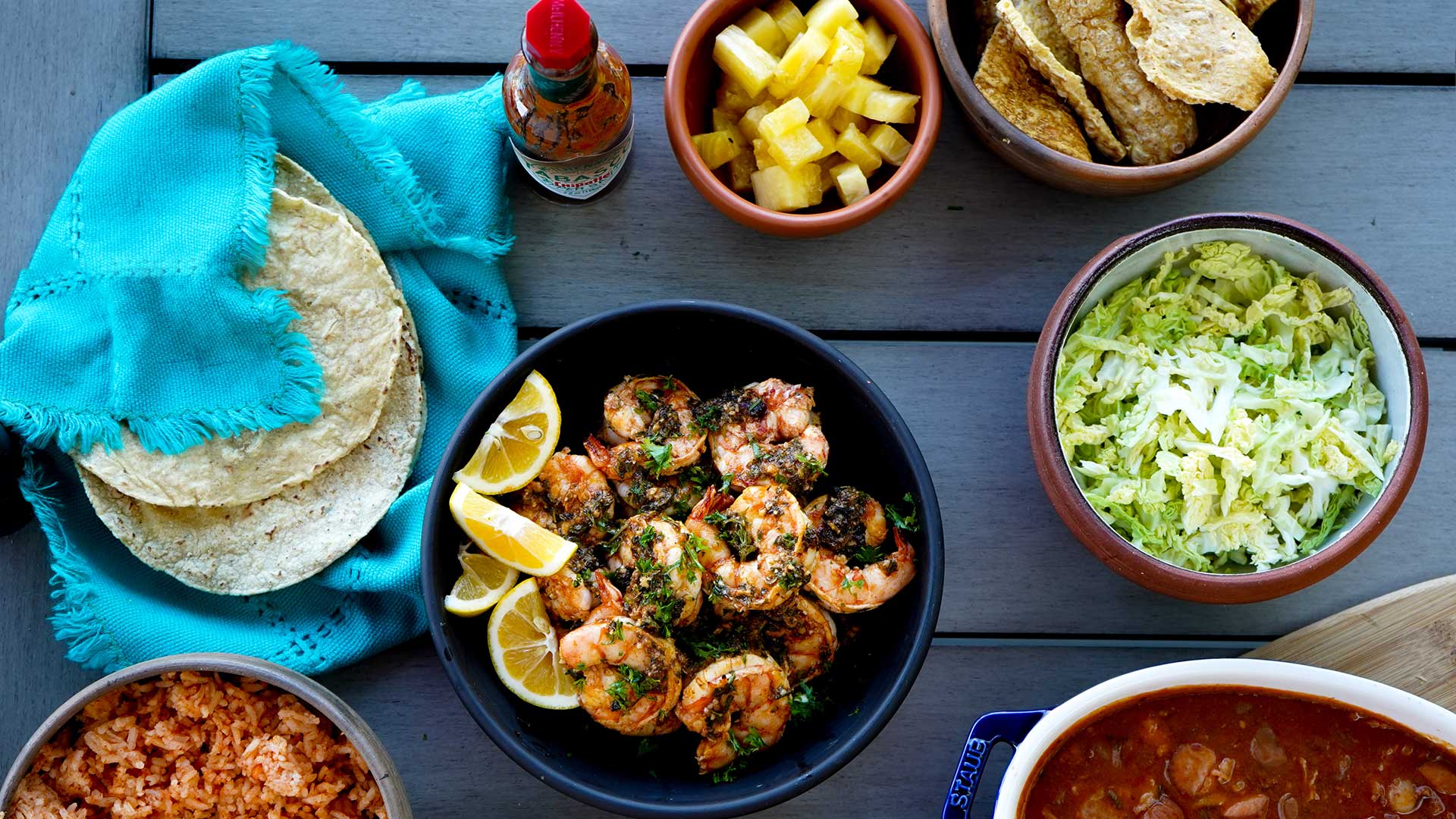 Ingredients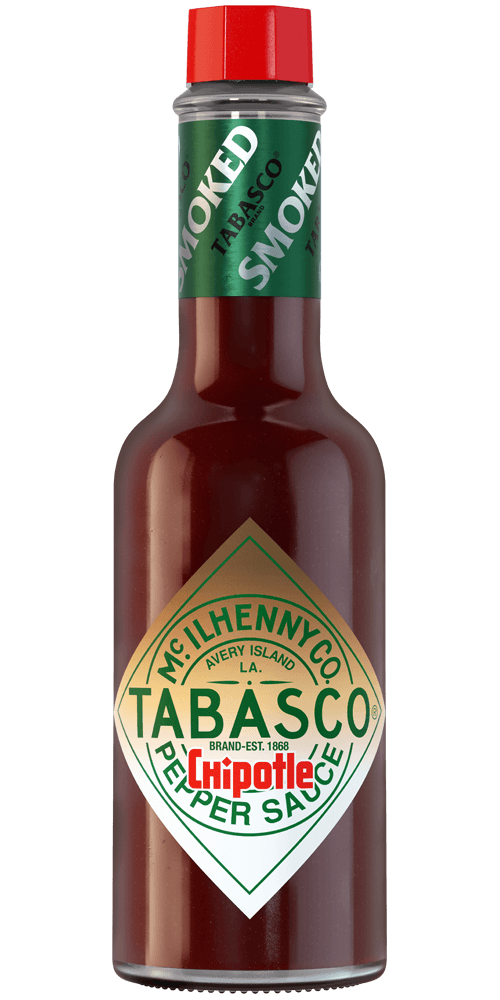 2 tablespoons
TABASCO® Chipotle Sauce
1 large clove garlic
1 tablespoon coarse salt
½ teaspoon smoked paprika
½ tablespoon olive oil
2 tablespoons of fresh-squeezed lemon juice
Zest of one lemon
1 tablespoon of butter, at room temperature
2 tablespoons minced cilantro, parsley and chives
1 - 1 ½ pounds shrimp, in the 15-17 a pound range, peeled, deveined, rinsed and dried
Lemon wedges
Preparation
Start a charcoal or gas grill. Make the fire as hot as it will get, 500°F. Alternatively you could heat up your stove broiler to its highest temperature and put the rack close to the heat source.
Mince garlic with salt; mix with TABASCO® Chipotle Sauce and paprika. Stir in olive oil, lemon juice, lemon zest butter, and minced herbs. Combine until ingredients have reached a paste like consistency.
Smear paste on shrimp and allow to marinade at room temperature for 10 minutes. If using your broiler, lay your shrimp evenly spread out on a sheet pan. Broil or Grill your shrimp 3 minutes a side, turning once. Serve immediately or at room temperature with lemon wedges and a side of TABASCO® Chipotle Sauce for those who are chipotle lovers!
You will need:
Chipotle Sauce
A smoky, flavorful sauce. Pairs well with any BBQ dish.