Tabasco®

Get recipes, print coupons & find product info for our 7 Pepper Sauce flavors. Also, learn about McIlhenny Company & explore Avery Island, our Louisiana home.

https://en.wikipedia.org/wiki/Tabasco_sauce

https://twitter.com/tabasco

https://www.pinterest.com/tabasco/

https://www.youtube.com/channel/UCdWgVh97gg1i3CMwTP1ls9g

https://www.facebook.com/TabascoUS/

https://www.instagram.com/tabasco/

https://www.tiktok.com/@tabascobrand

?>
Tabasco® Brand Green Jalapeño Sauce
Our green jalapeño hot sauce adds a signature zest to a variety of dishes and recipes. Mild but full of flavor, you can enjoy the taste of bright, crisp jalapeños in every bite. Add our green sauce to salads, tacos, and any other occasion that calls for a dash of jalapeño flavor.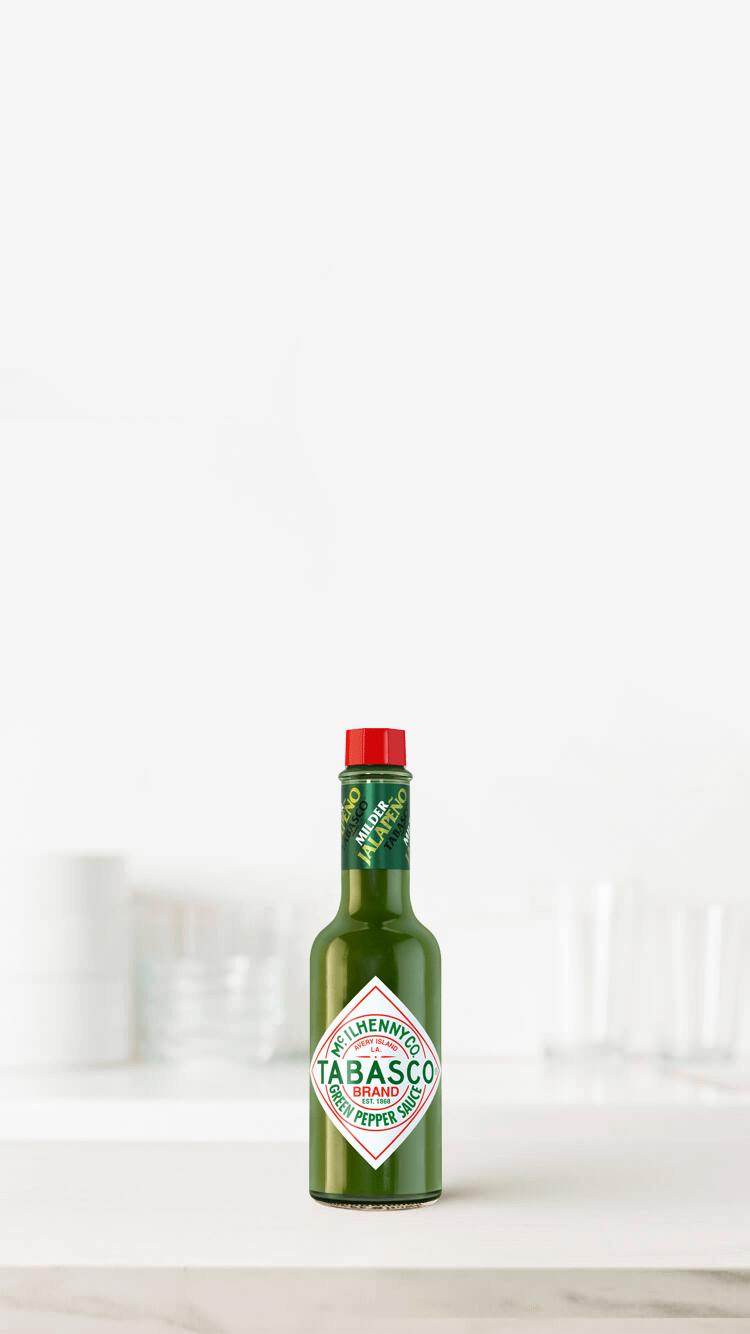 Scoville Rating: 600 - 1200
A "Scoville Heat Unit" is a measure of capsaicin - the chemical in peppers responsible for their heat.
View Full Scoville Chart
Ingredients
Distilled Vinegar
Jalapeño Pepper
Water
Salt
Cornstarch
Xanthan Gum
Ascorbic Acid
Nutrition Facts
per 1 tsp or 5mL