Avocado and Scrambled Egg Brunch Bowl with Sweet and Spicy Seeds
by Joey O'Hare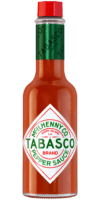 Original Red Sauce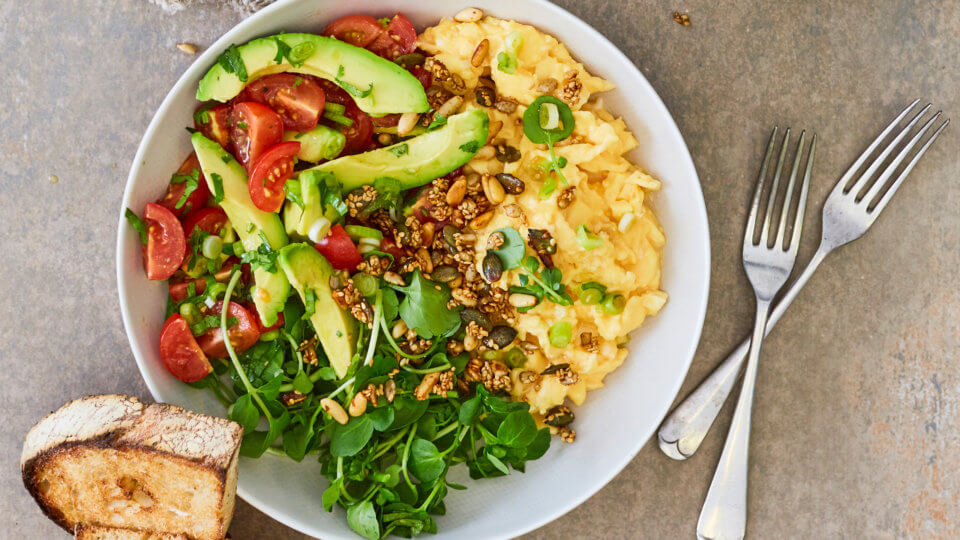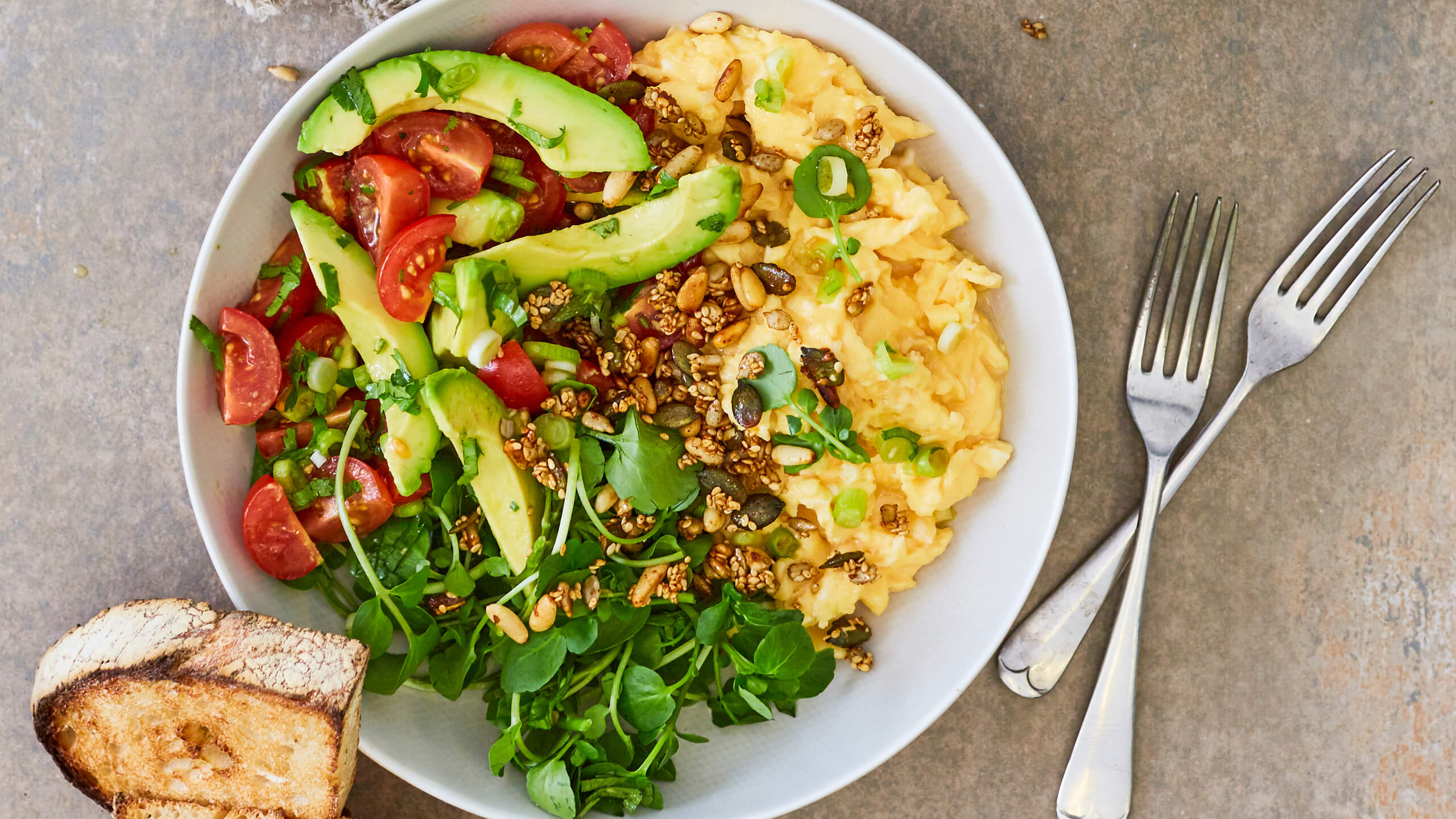 Ingredients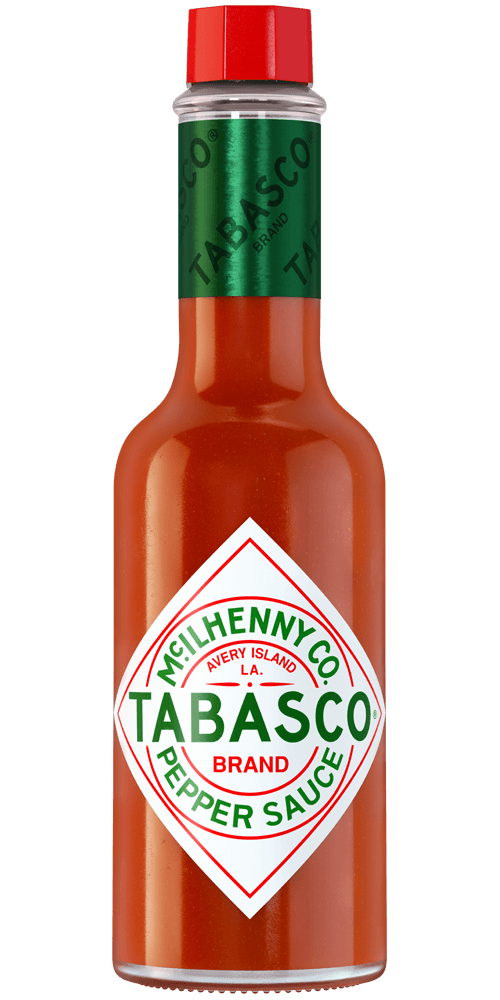 1 tablespoon
TABASCO® Brand Original Red Sauce
3 tablespoons pumpkin seeds
3 tablespoons sunflower seeds
3 tablespoons pine nuts
3 tablespoons sesame seeds (or chia seeds as an alternative)
1 tablespoon honey
¼ teaspoon paprika
Pinch of sea salt
4 large handfuls fresh watercress
20 cherry tomatoes
4 scallions
Handful fresh cilantro
2 ripe avocados
1 lemon
4 tablespoons olive oil
8 free range eggs, beaten
3 tablespoons butter
Salt and pepper
Preparation
Start by making the sweet and spicy seeds. Place a large frying pan on a moderate heat and add the pumpkin seeds, sunflower seeds, and pine nuts. Toast gently for 5 minutes, stirring often, until they turn golden.
Add the sesame seeds (or chia seeds if using) and continue toasting for 2 more minutes. Stir constantly.
Add the honey and TABASCO® Sauce. Stir well for 2 minutes.
Add the sea salt and the paprika. Stir for a final 1-2 minutes, until the base of the frying pan looks dry again and the moisture from the honey and TABASCO® Sauce has evaporated.
Tip the seeds onto parchment paper and spread them out evenly to cool.
Halve, de-stone and chop the avocado into small chunks, quarter the cherry tomatoes, finely slice the scallions, and finely chop the cilantro. Place these in a bowl and mix with the olive oil, some salt and pepper, and the juice of half a lemon.
Divide the watercress between 4 shallow bowls and add some of the avocado and tomato salad to each.
Whisk the eggs in a separate mixing bowl, seasoning well with salt and pepper.
Place a large non-stick saucepan or frying pan on a medium heat and add the butter. Just as the butter starts to melt, add the whisked eggs. Stir gently.
Once the eggs are cooked to your liking divide between the 4 bowls.
To serve, drizzle over olive oil and a squeeze of lemon, then top the brunch bowls with the sweet and spicy seeds.
Hot Tip
If you're putting on a brunch spread for a group of friends, try topping the bowls with crumbled feta cheese and serve with toasted sourdough bread on the side. Or, use a dairy-free butter alternative to make this recipe lactose-free. Feel free to use elements of this recipe independently – the sweet and spicy seeds can be added to almost any dish to add flavor and texture.
You will need:
Original Red Sauce
Our most versatile sauce. Enliven the flavor of any meal.