Tabasco®

Get recipes, print coupons & find product info for our 7 Pepper Sauce flavors. Also, learn about McIlhenny Company & explore Avery Island, our Louisiana home.

https://en.wikipedia.org/wiki/Tabasco_sauce

https://www.facebook.com/TabascoUS/

https://twitter.com/tabasco

https://www.instagram.com/tabasco/

https://www.youtube.com/channel/UCdWgVh97gg1i3CMwTP1ls9g

https://www.pinterest.com/tabasco/

?>
Tabasco® Brand Cayenne Garlic Pepper Sauce
A zesty blend of smooth cayenne pepper and aged red pepper mash that's infused with savory garlic. It's the hot sauce that enhances the flavor of chicken wings, steak, pasta, and burgers.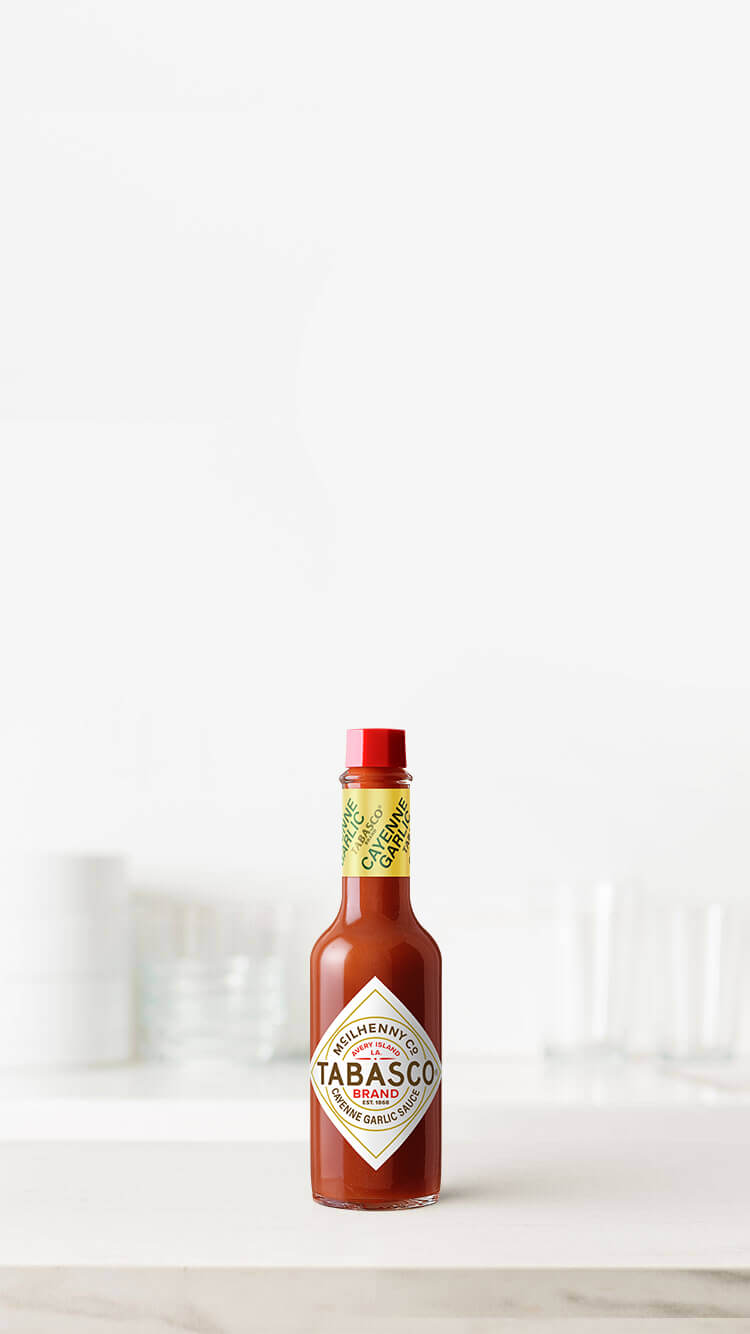 Scoville Rating: 1200 - 2400
A "Scoville Heat Unit" is a measure of capsaicin - the chemical in peppers responsible for their heat.
View Full Scoville Chart
Ingredients
Red Pepper
Distilled Vinegar
Water
Salt
Garlic
Nutrition Facts
per 1 tsp or 5mL