Mexican Street Corn Pinwheels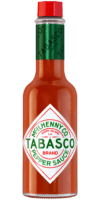 Original Red Sauce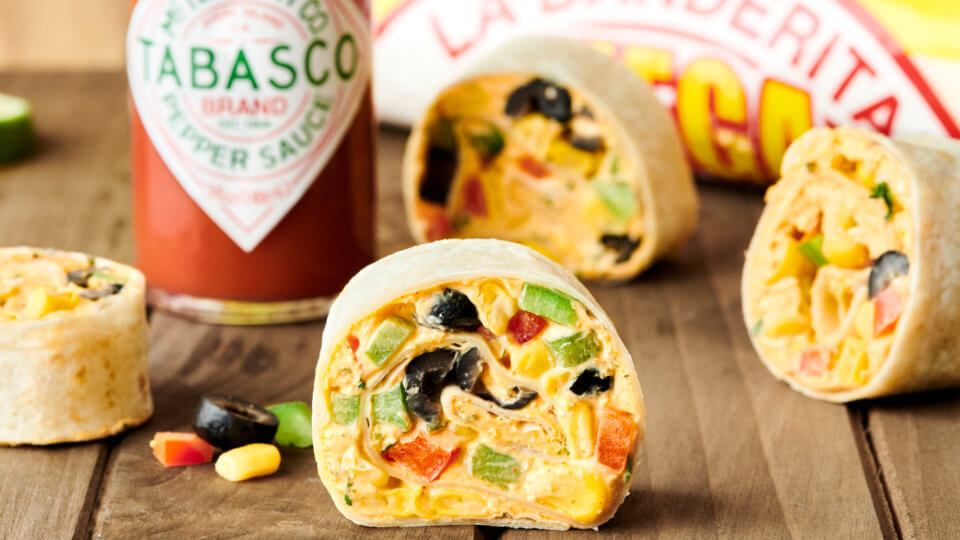 Ingredients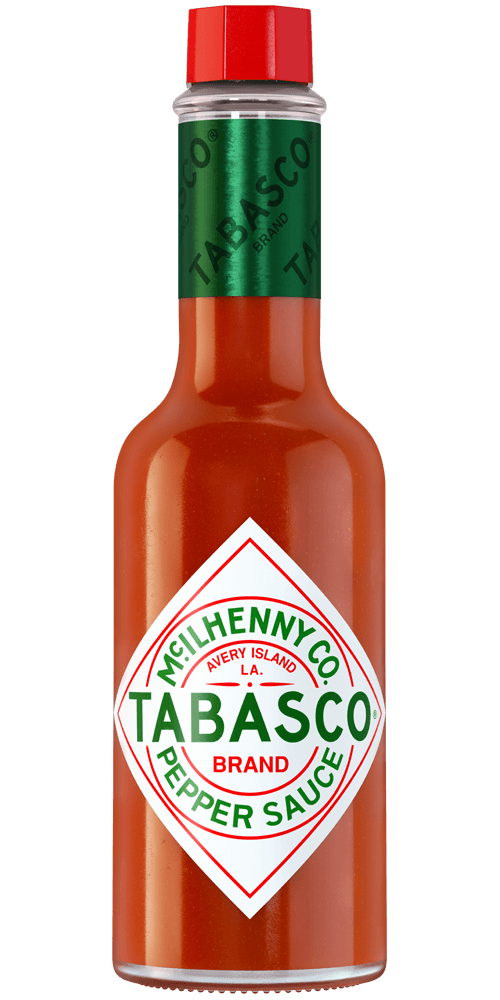 2-3 tablespoons
TABASCO® Original Red Sauce
1 (8 oz) package cream cheese, softened to room temperature
1/4 cup mayonnaise
1/4 cup sour cream or crema
1 tablespoon freshly squeezed lime juice
1 teaspoon smoked paprika
1 teaspoon garlic powder
1 teaspoon cumin
1/2 teaspoon salt, more or less to taste
1/4 cup cilantro, minced
1/2 tablespoon basil, minced
1/4 cup crumbled cotija
1/2 - 1 cup diced green pepper
1/2 - 1 cup diced red pepper
1 (5.5 oz) can sliced olives, drained
1 (15 oz) can corn, drained
2 La Banderita Mega Burrito Flour Tortillas
Preparation
Place cream cheese, mayo, sour cream, TABASCO® Sauce, lime juice, paprika, garlic powder, cumin, salt, cilantro, basil, and cotija into a large bowl.
Mix, using a hand mixer, until smooth and creamy. Set aside.
Place the tortillas side by side on a clean work surface.
Spread the cream cheese mixture evenly over both tortillas.
Place green pepper, red pepper, olives, and corn evenly over both tortillas.
Roll gently but tightly (see video for visuals) to form two large rolls.
Place rolled tortillas in fridge until firm, at least one hour.
Slice into 1/2 inch - 1 inch rounds and serve!
You will need:
Original Red Sauce
Our most versatile sauce. Enliven the flavor of any meal.