Shrimp and Sausage Jambalaya
Try our take on this Southern classic – Shrimp and Sausage Jamabalaya recipe, made with TABASCO® Original Red Sauce.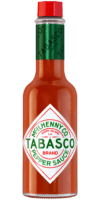 Original Red Sauce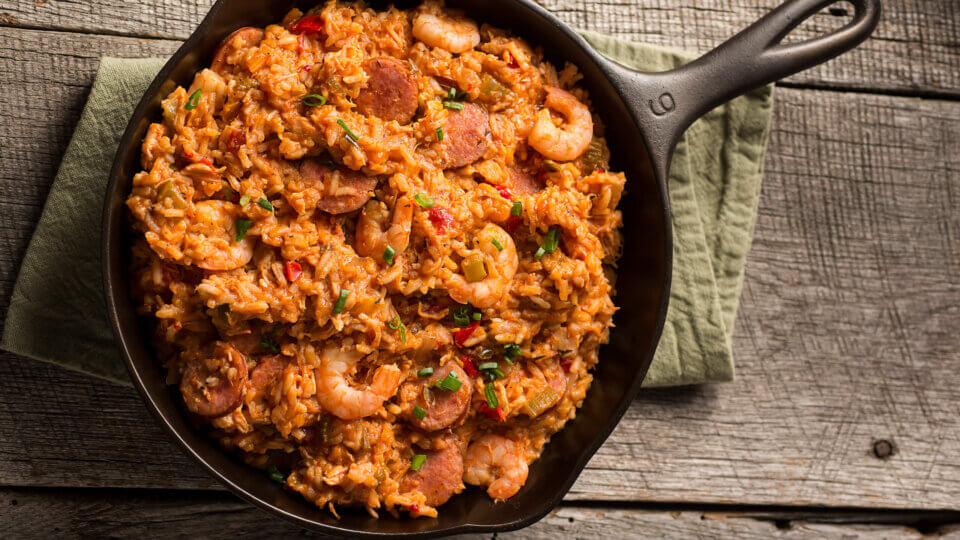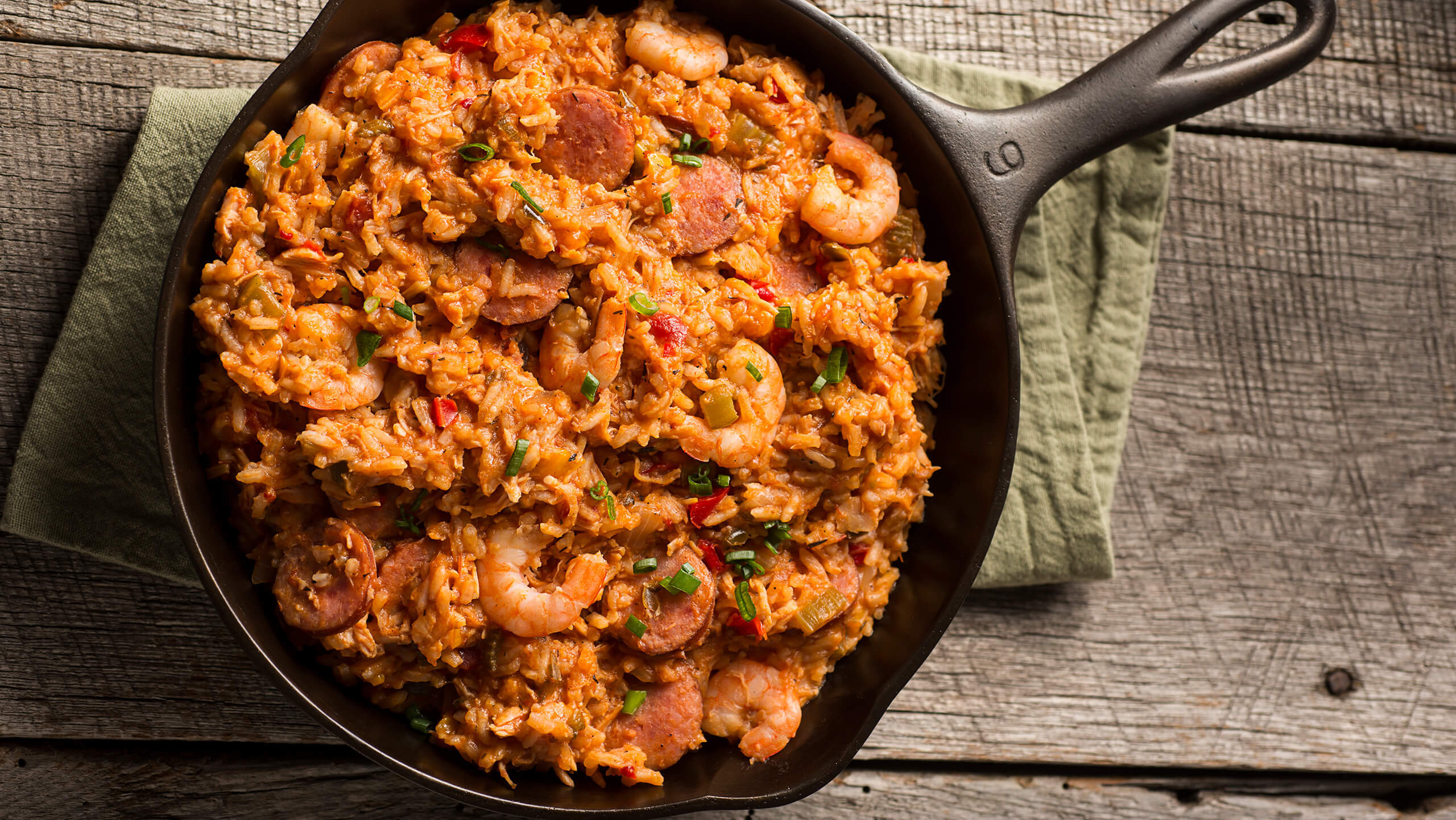 Get The Ingredients Online
Get all the ingredients online for this recipe here.
Ingredients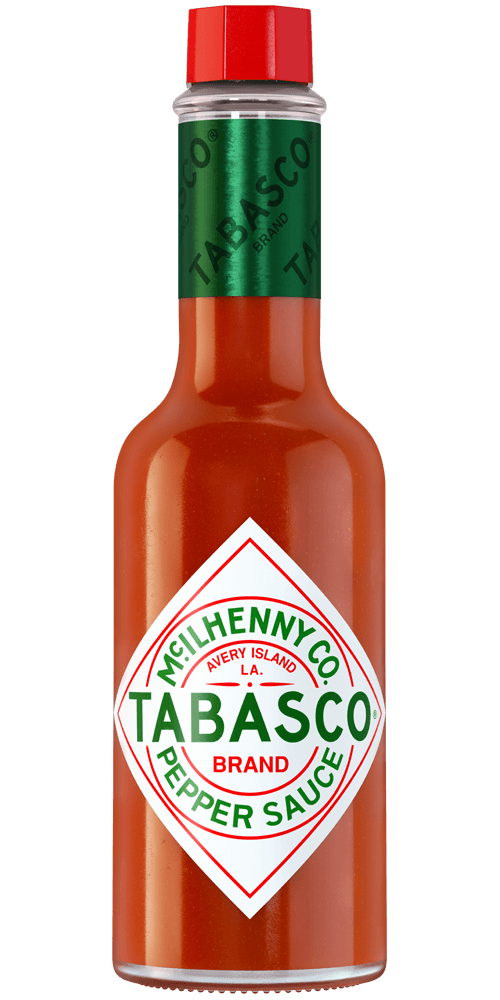 1 teaspoon
TABASCO® brand Original Red Sauce
2 tablespoons vegetable oil
1/2 pound andouille or other smoked sausage, cut into 1/2-inch slices
1/2 cup sliced celery
1 small onion, chopped
1 small red or green bell pepper, chopped
1 clove garlic, minced
1 3/4 cups chicken broth
1 cup diced fresh or canned tomatoes
1 bay leaf
1/4 teaspoon dried oregano leaves
1/4 teaspoon dried thyme leaves
1/8 teaspoon ground allspice
3/4 cup uncooked rice
1/2 pound shrimp, peeled, deveined and cut in half lengthwise
Preparation
Heat oil in a large heavy saucepan or Dutch oven over medium-high heat. Add sausage, celery, onion, bell pepper, and garlic. Cook 5 minutes or until vegetables are tender, stirring frequently.
Stir in broth, tomatoes, bay leaf, TABASCO® Sauce, oregano, thyme, and allspice. Bring to a boil, reduce heat, and simmer uncovered for 10 minutes, stirring occasionally. Stir in rice; cover and simmer 15 minutes. Add shrimp; cover and simmer 5 minutes longer or until rice is tender and shrimp turn pink. Let stand, covered, 10 minutes. Remove bay leaf before serving.
You will need:
Original Red Sauce
Our most versatile sauce. Enliven the flavor of any meal.