Sriracha Chicken & Blue Cheese Pizza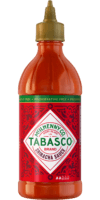 Sriracha Sauce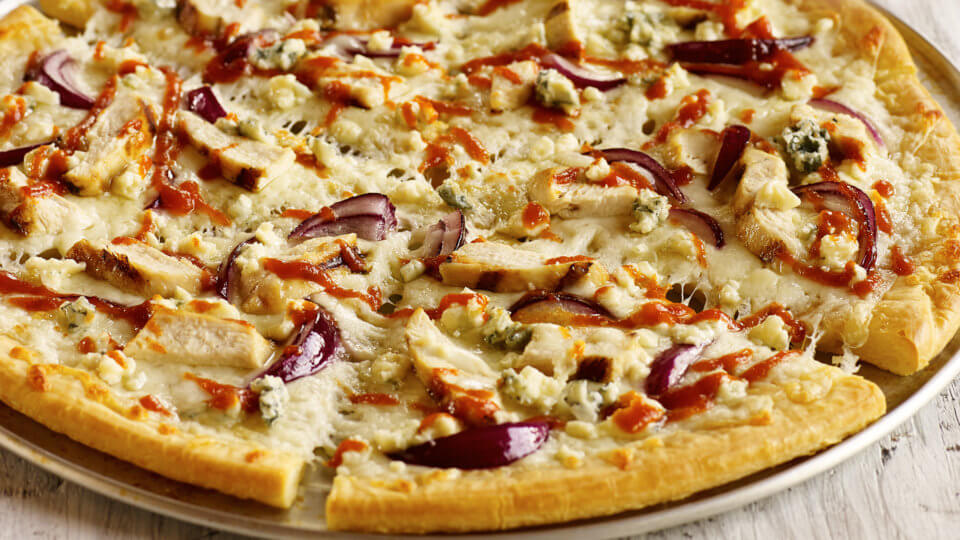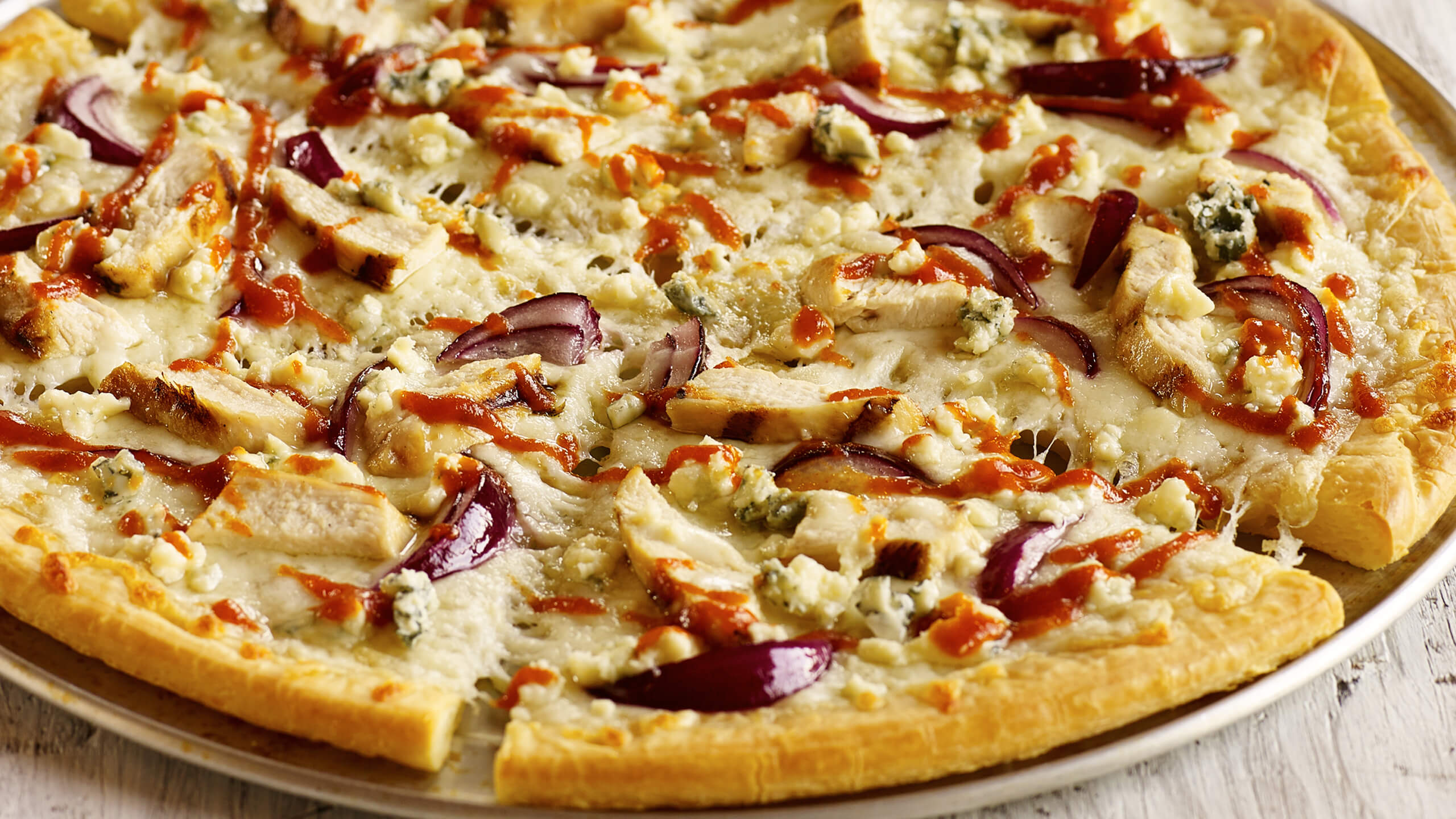 Ingredients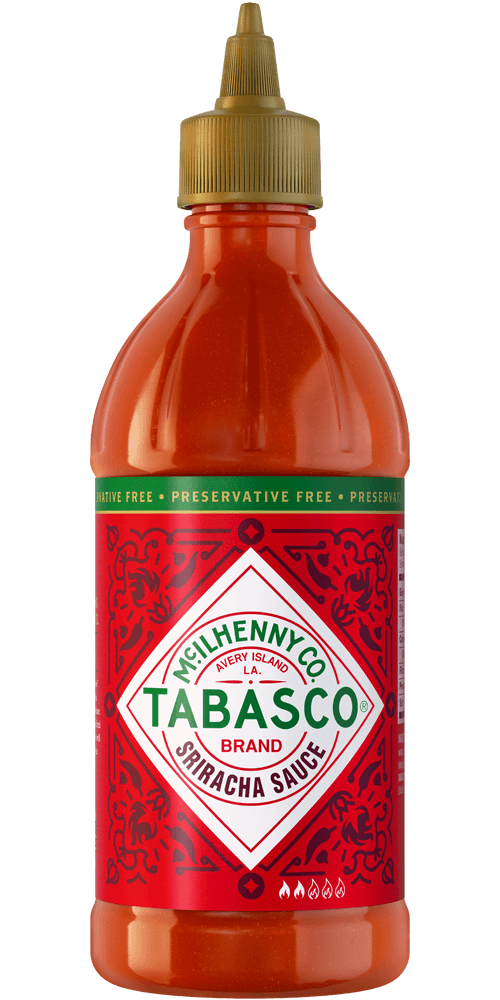 6 Tablespoons
TABASCO® brand Sriracha Sauce
1/2 cup Butter
1/4 cup Lemon juice
4 Pizza crusts, 12-in. diameter
2 cups Mozzarella cheese, shredded
1/2 cup Red onion
2 cups Chicken, grilled and sliced into strips
2 cups Blue cheese, crumbled
Preparation
1. Preheat oven to 375ºF.
2. Melt butter; mix in TABASCO® Sriracha Sauce and lemon juice; set aside.
3. Atop each crust, layer mozzarella cheese, red onion, grilled chicken and crumbled blue cheese.
4. Bake pizzas in oven 14–16 min.
5. When pizzas are done, drizzle Sriracha lemon butter on top. Serve hot.
You will need:
Sriracha Sauce
Flavored with oak barrel aged red peppers, our spicy Sriracha Sauce is preservative-free with a rich, bold flavor.