Burger Sliders with Spicy Secret Sauce
Created by Chef Kevin Sbraga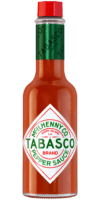 Original Red Sauce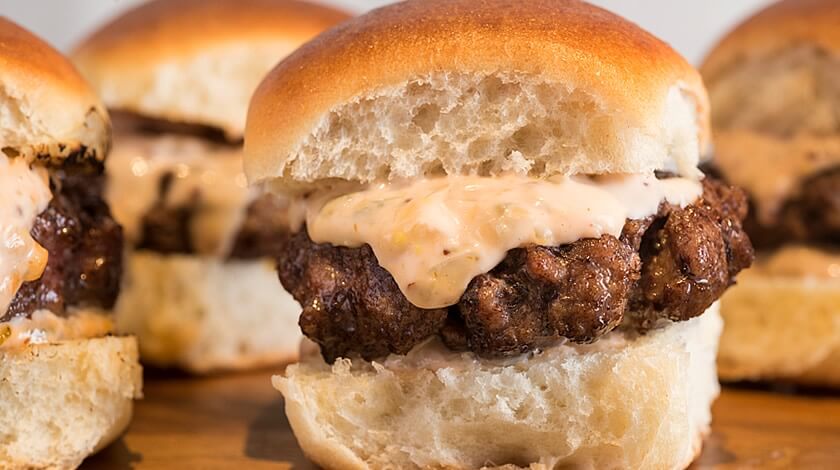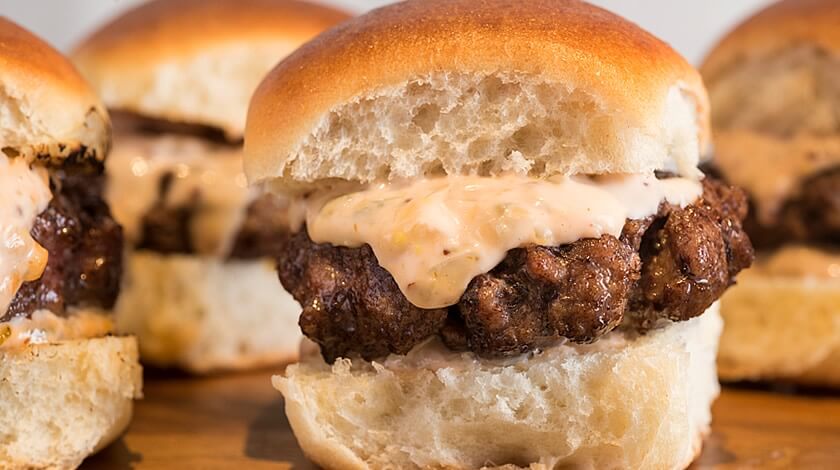 Ingredients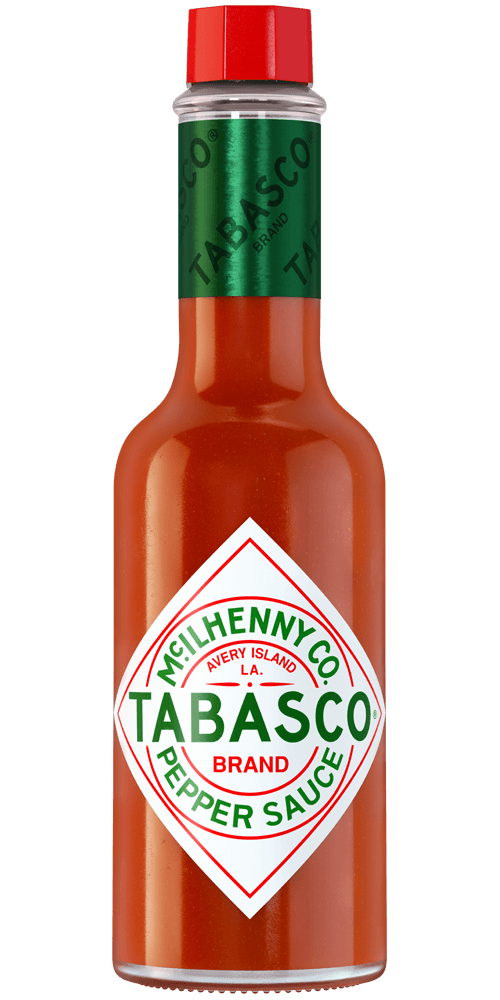 2 teaspoons
TABASCO® brand Original Red Sauce
1/2 cup mayonnaise
2 tablespoons ketchup
2 teaspoons minced cornichon
1 teaspoon minced onion
1 teaspoon distilled white vinegar
1/2 teaspoon sugar
1/4 teaspoon salt
1 teaspoon whole grain mustard
1 1/2 pounds dry-aged ground beef
Salt, to taste
-
12 slider buns
Preparation
Prepare the sauce: Combine mayonnaise, ketchup, cornichon, onion, vinegar, sugar, salt, TABASCO® Sauce and mustard together in a mixing bowl. Set aside.
Prepare the burgers: Shape ground beef into 12 patties. Place on a baking sheet and season well with salt. Heat cast iron pan over medium heat and sear patties for about 1 to 1 1/2 minutes per side.
To prepare the sliders, place each burger on a roll and top with sauce.
You will need:
Original Red Sauce
Our most versatile sauce. Enliven the flavor of any meal.