Picadillo Taco
Turn fresh tortillas into hard taco shells by deep frying them! Give this tip a try with this recipe for Picadillo Tacos.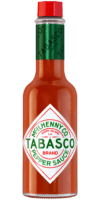 Original Red Sauce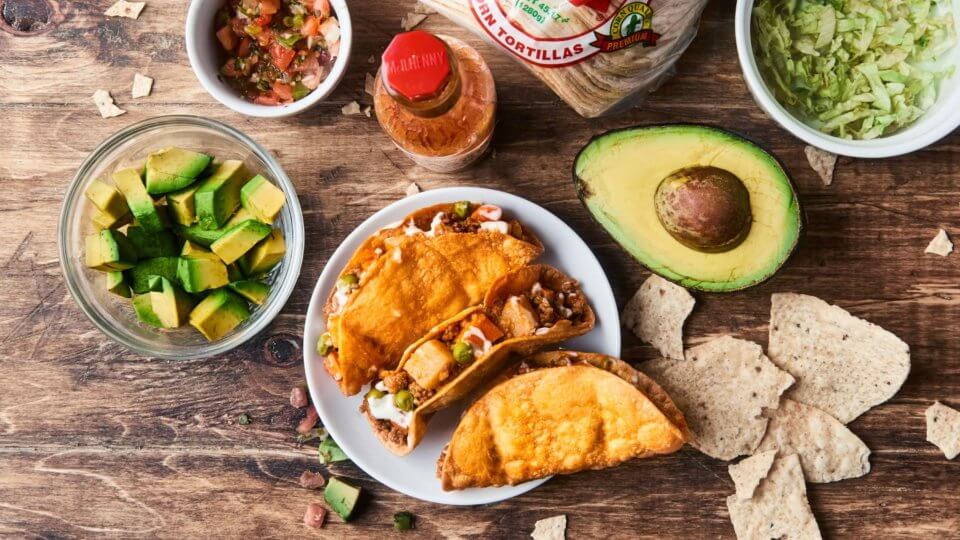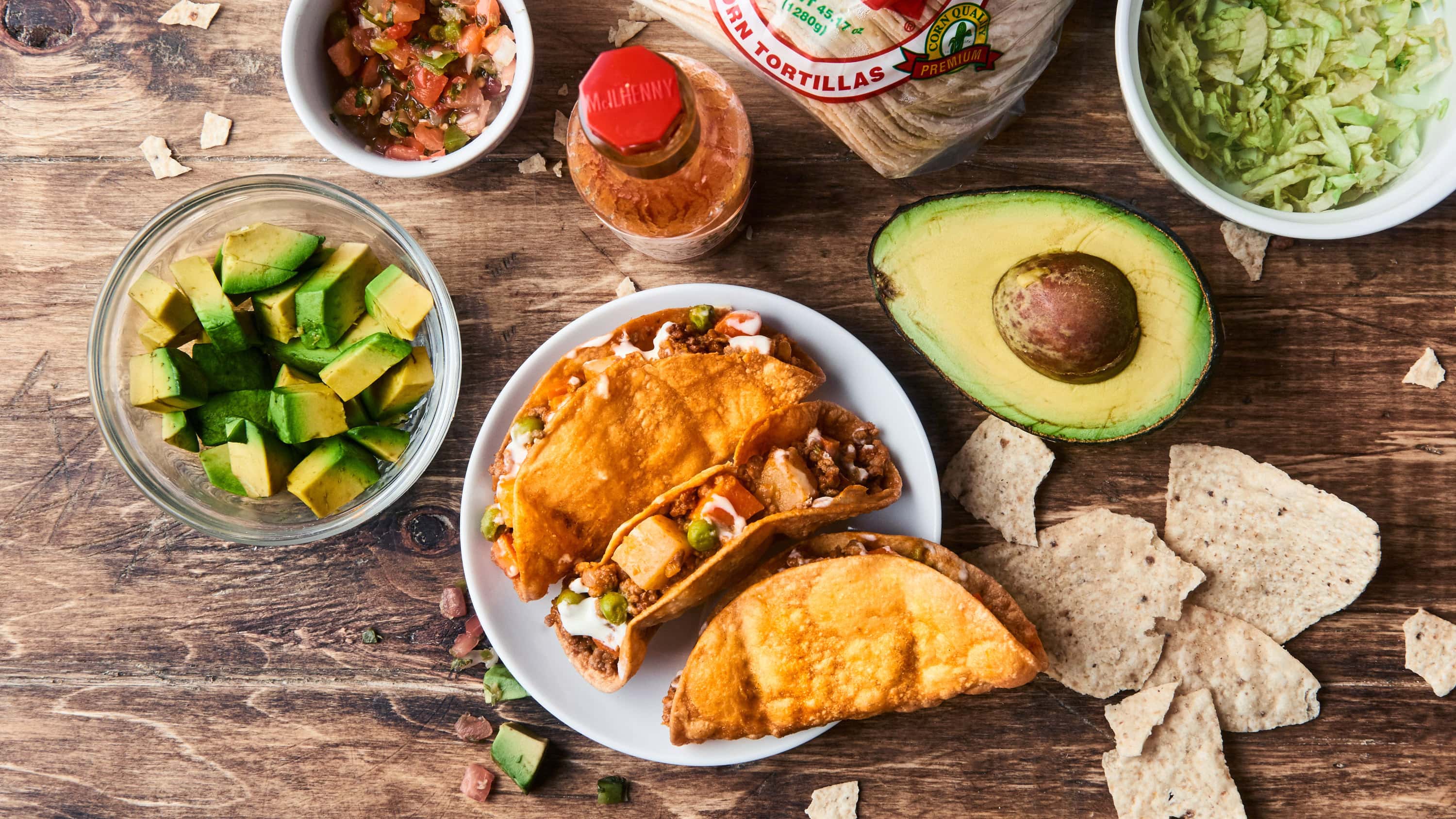 Ingredients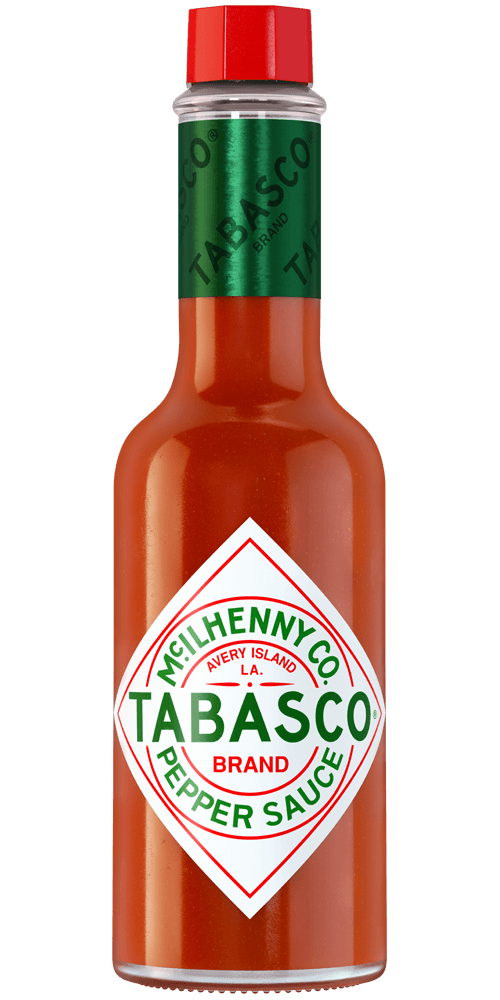 2 tablespoons
TABASCO® Original Red Sauce
1 pound 80/20 ground beef
1/2 pound russet potatoes, peeled and diced
1/2 yellow onion, diced
1 carrot, diced
1/2 cup frozen peas
1 (8 oz) can tomato sauce
1/2 cup water
1/2 teaspoon salt + more to taste
12 La Banderita Mini Taco Corn Tortillas
Vegetable Oil
Crema - Mexican Style Cream
Shredded lettuce
Diced avocado
Diced tomatoes
Preparation
Picadillo
Heat a large non-stick pan over medium heat.
Once hot, add beef and cook, breaking it up as you go for 5 minutes.
Add in potatoes and cook an additional 5 minutes, stirring occasionally.
Add in onion and carrot and cook for another 5 minutes.
Stir in peas, tomato sauce, water, TABASCO®, and salt.
Simmer covered 20-25 minutes, or until potatoes are tender. Stir occasionally
Season with more salt, if necessary.
Fried Tortillas
Fill large saucepan with 2 inches of vegetable oil.
Heat oil to 350 degrees F.
Create a small cylinder (about 1/2 inch thick) with tin foil.
Fold mini tortilla around cylinder to create a taco shape. Hold together with metal tongs.
Lower tortilla into oil and fry for about 30-60 seconds, or until tortilla starts to hold it's shape.
Remove tortilla from oil and carefully (using the tongs) remove the foil cylinder.
Place tortilla back into the hot oil and continue frying until golden brown, about an additional60 seconds.
Remove from oil, place onto a cooking rack lined with paper towels and season with a pinch ofsalt.
Repeat with remaining tortillas.
Assembly
Fill fried taco shells with the picadillo and top with crema, avocado, lettuce, and pico de gallo!
You will need:
Original Red Sauce
Our most versatile sauce. Enliven the flavor of any meal.