Baked Hot Chicken Poppers
Try our Baked Hot Chicken Poppers recipe made with our flagship hot sauce — TABASCO® Original Red Sauce.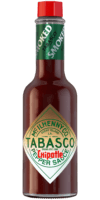 Chipotle Sauce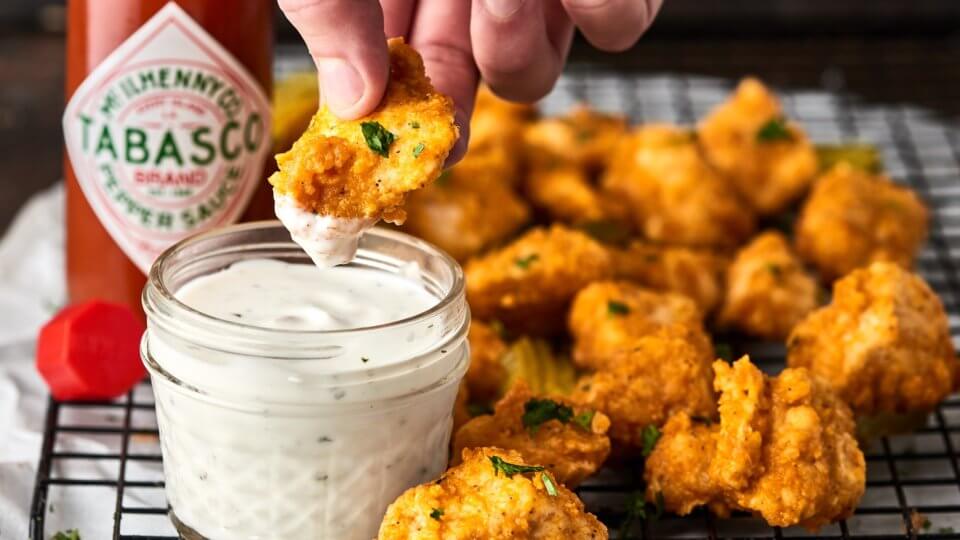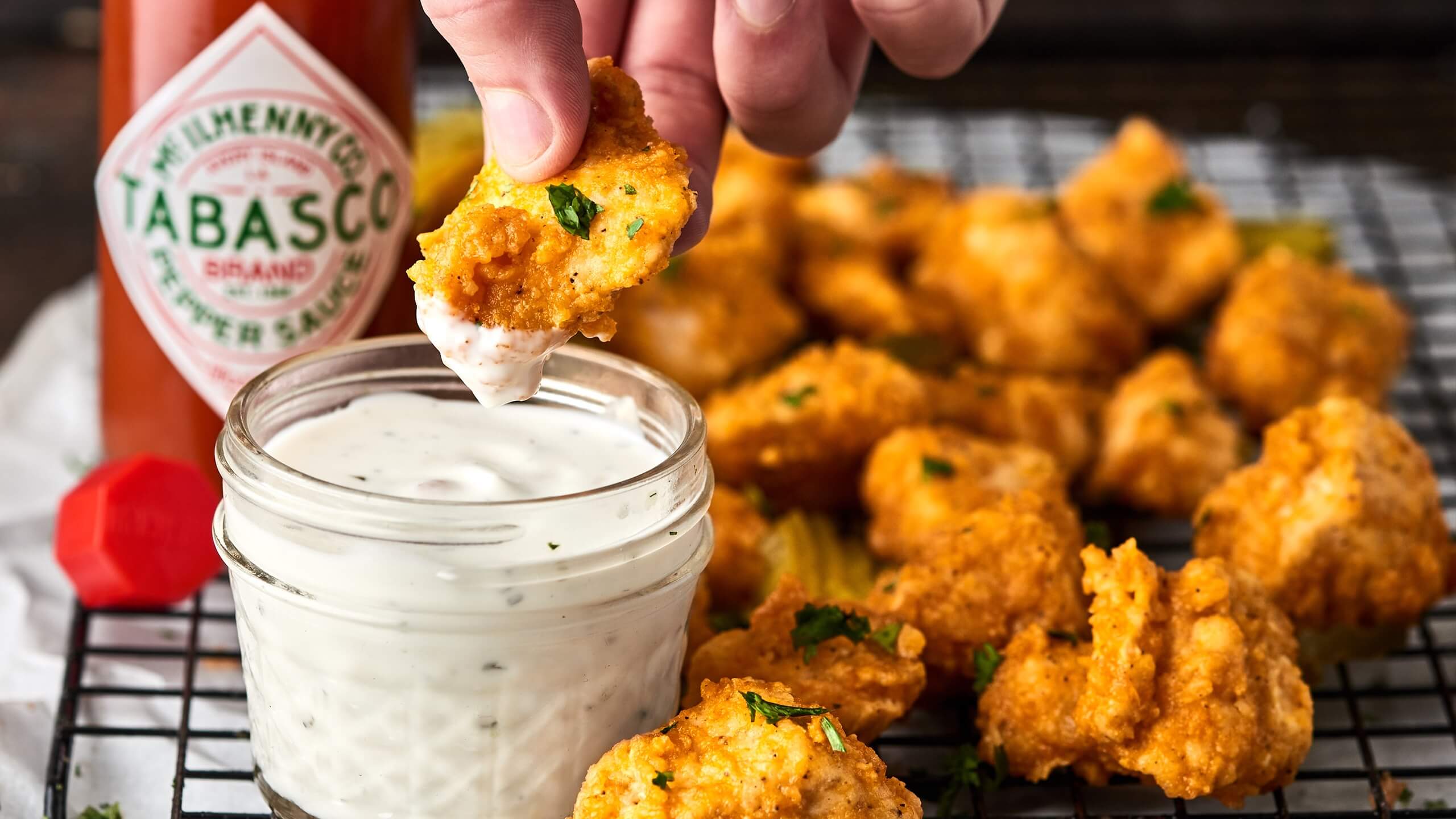 Ingredients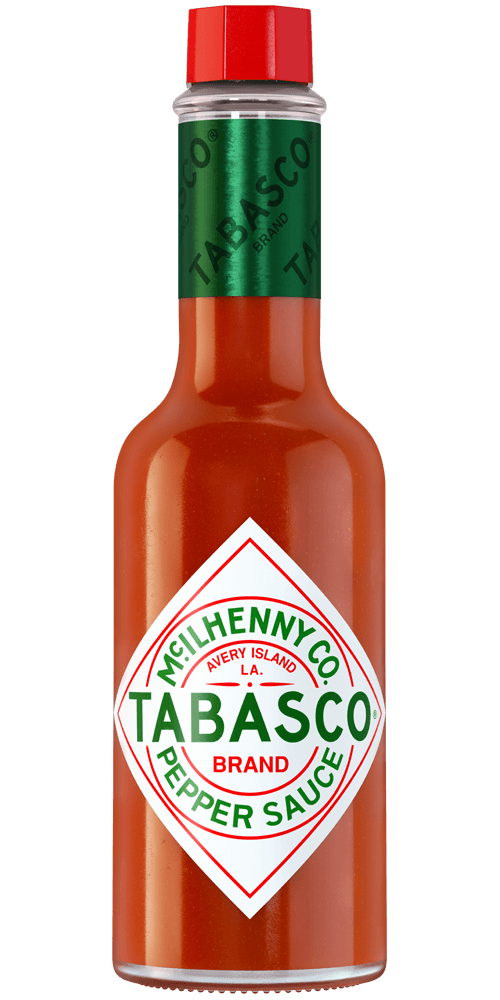 2 tablespoons
TABASCO® Original Red Sauce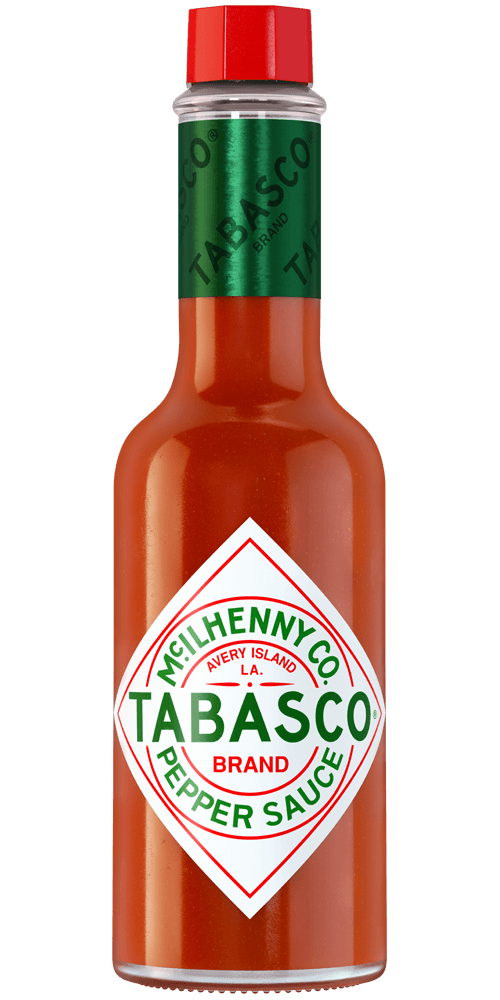 1/4 cup
TABASCO® Original Red Sauce
1 pound boneless, skinless chicken breasts, cut into 1/2 - 1 inch chunks
1/4 cup buttermilk
1/4 cup pickle juice
1 teaspoon salt
1/2 cup panko breadcrumbs
1/2 cup all-purpose flour
1 teaspoon salt
1/2 teaspoon pepper
1/2 teaspoon onion powder
1/2 teaspoon garlic powder
1/4 cup butter
1 tablespoon white distilled vinegar
1/2 teaspoon Worcestershire sauce
1 teaspoon sugar
1/2 teaspoon garlic powder
Cilantro, for garnish
Ranch, for serving
Preparation
Pre-heat oven to 400 degrees F and line a 9x13" baking sheet with a silicone mat (or parchment paper) and place a wire cooling rack on top. Set aside.
In a large bowl, combine chicken with 2 tablespoons TABASCO® Sauce, buttermilk, pickle juice, and salt.
Marinate 30 mins at room temperature.
Drain marinade and set chicken aside.
In another large bowl, combine panko, flour, salt, pepper, onion powder, and garlic powder.
Place drained chicken into panko mixture and use a spoon to fully coat each piece.
Place chicken onto prepared baking sheet.
Bake in pre-heated oven for 10-15 minutes, or until chicken has cooked through.
Remove from oven and place into a large bowl.
Place 1/4 cup TABASCO® Sauce, butter, vinegar, Worcestershire, sugar, and garlic powder into a small saucepan.
Bring mixture to a simmer over medium heat and simmer for 5 minutes.
Pour sauce over cooked chicken and toss to combine.
Garnish with cilantro, if desired, and serve with ranch!
You will need:
Chipotle Sauce
A smoky, flavorful sauce. Pairs well with any BBQ dish.