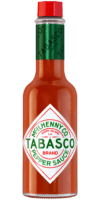 Original Red Sauce
Servings:
5 servings, 2 (2-ounce) patties each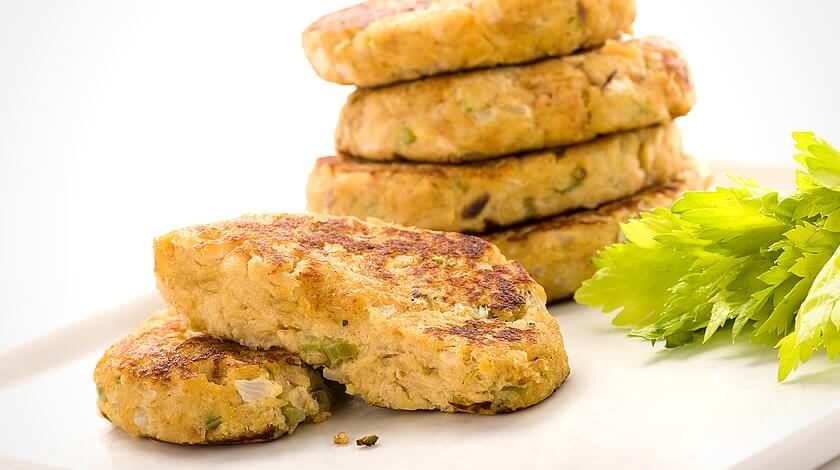 Ingredients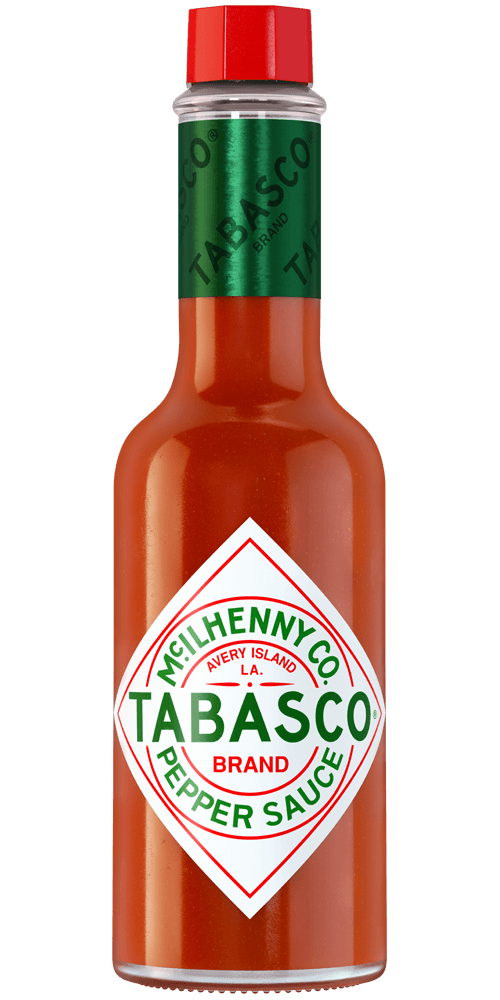 5 teaspoons
TABASCO® brand Original Red Sauce
3 tablespoons extra-virgin olive oil, divided
1 1/4 cups finely chopped onion
3/4 cup finely chopped celery
4 tablespoons canola mayonnaise
3 tablespoons fresh lemon juice
1/2 teaspoon salt
1/2 teaspoon black pepper
4 (5-ounce) cans Chicken of the Sea® Solid White Albacore Tuna in Water
3 large eggs, slightly beaten
1 1/4 cups Panko bread crumbs
Preparation
Heat 1 1/2 tablespoons of the olive oil in a skillet on medium-high. Add onion and celery and sauté until translucent. Set aside.
While onions and celery are sautéing, combine TABASCO® Sauce, mayonnaise, lemon juice, salt and pepper in a large bowl.
Strain tuna. In the bowl containing mayonnaise mixture, gently mix in the tuna, beaten eggs, cooked onions and celery, and bread crumbs.
Form the tuna mixture into 10 patties of 2 ounces each. Heat remaining olive oil in a skillet on high for about a minute; then reduce heat to medium-high. Cook patties until golden brown, about 3 minutes on each side. More oil may be needed between batches.
Once done, place tuna patties on paper towel to soak up any excess grease.
You will need:
Original Red Sauce
Our most versatile sauce. Enliven the flavor of any meal.