Caramelized Pineapple & Chicken Quesadillas
Caramelized pineapple and chicken quesadillas with TABASCO® Sauce infused cheeses. In partnership with Dole Packaged Foods.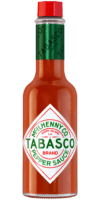 Original Red Sauce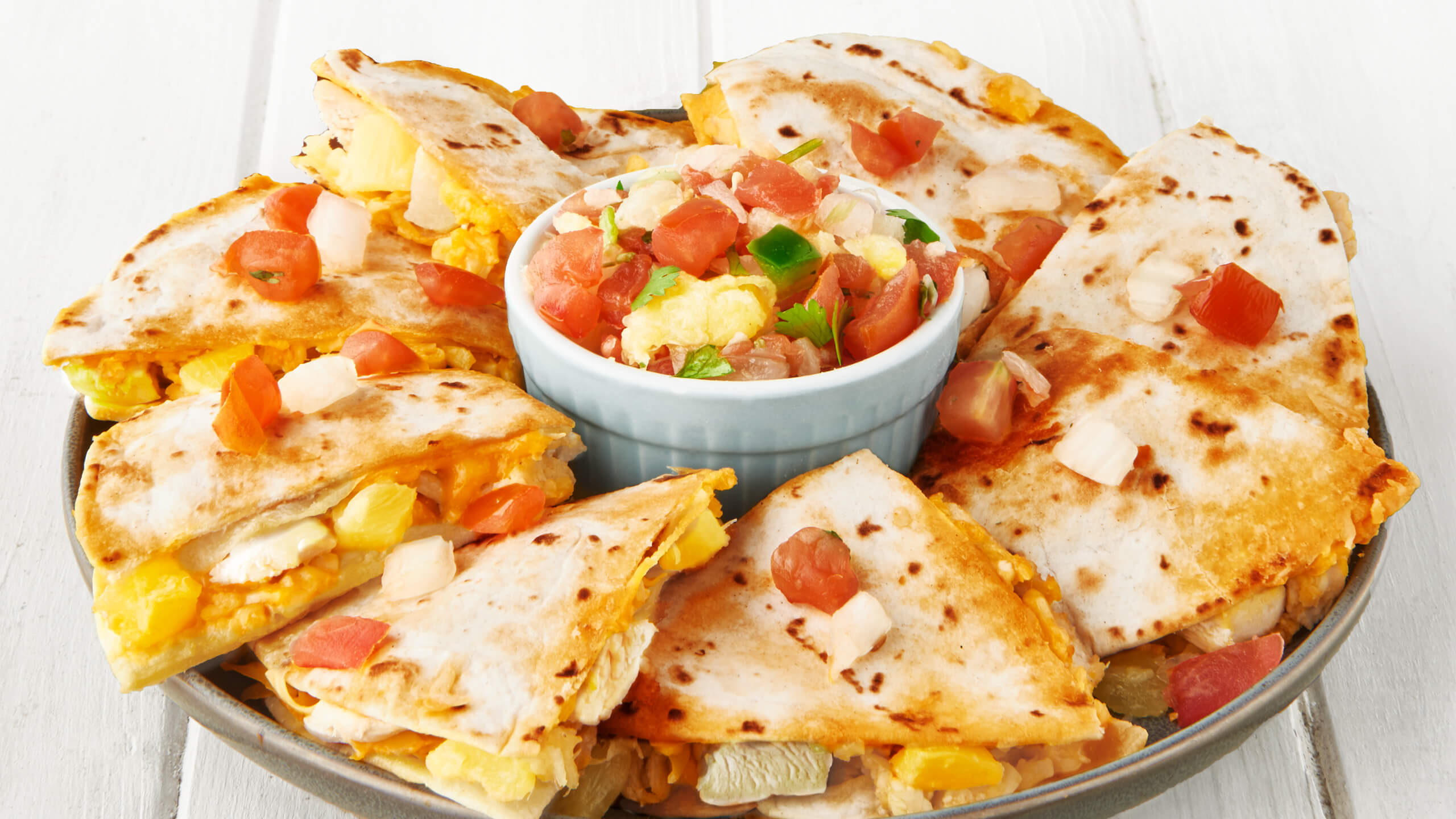 Ingredients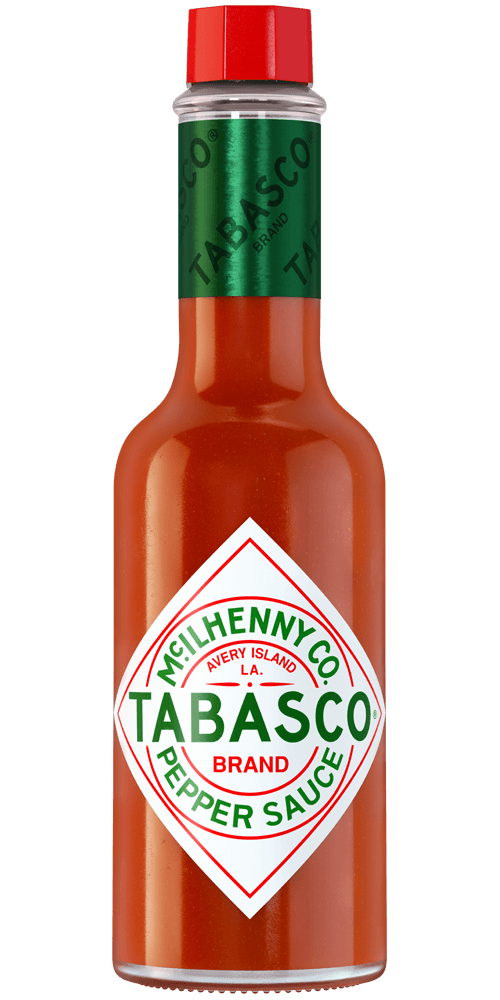 2 tablespoons
TABASCO® brand Original Red Sauce
1 can (20 oz.) DOLE® Crushed Pineapple, drained
1 pound chicken breast, boneless/skinless, cooked and chopped
2 tablespoons butter
1 cup mozzarella cheese, shredded
1 cup cheddar cheese, shredded
8 each La Banderita® flour tortillas, 6"
Preparation
Melt butter in pan and add the DOLE® drained pineapple. Continue cooking until light golden. Add chicken and heat through. Remove and set aside.
Combine TABASCO® Sauce and both shredded cheeses. Set aside.
Assemble quesadilla by applying the browned pineapple and chicken on four of the tortillas. Add the TABASCO® Sauce infused cheeses and top with the remaining tortillas.
Heat the top and bottom of each quesadilla in a pan over medium heat until crispy. Serve.
You will need:
Original Red Sauce
Our most versatile sauce. Enliven the flavor of any meal.