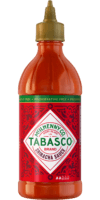 Sriracha Sauce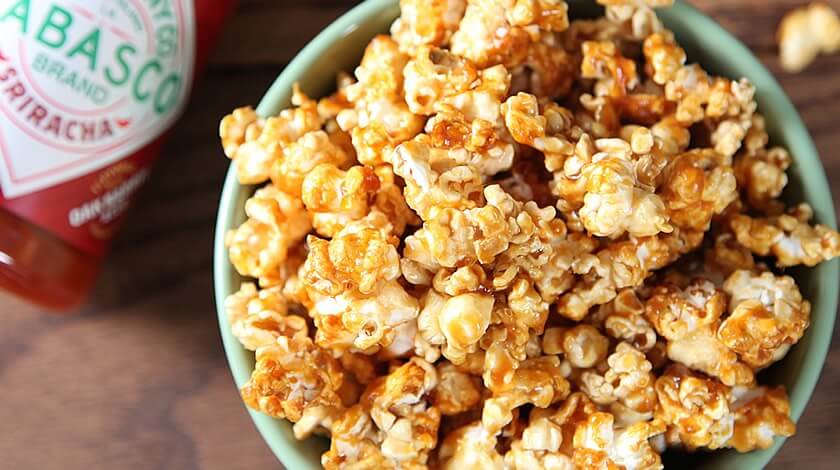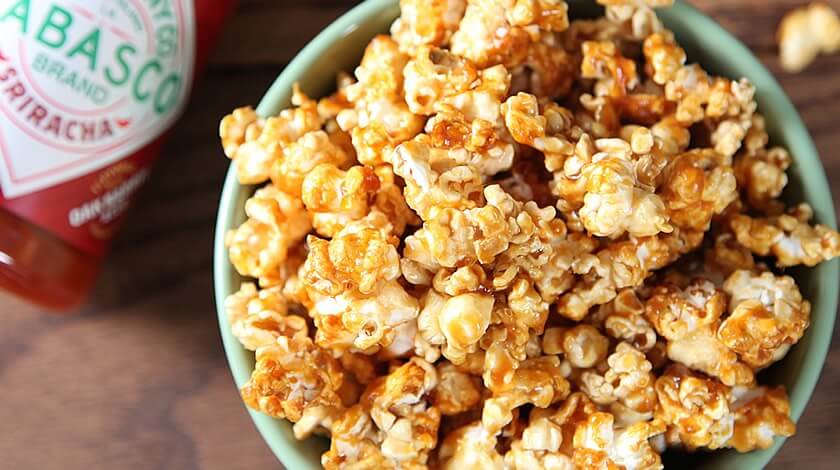 Ingredients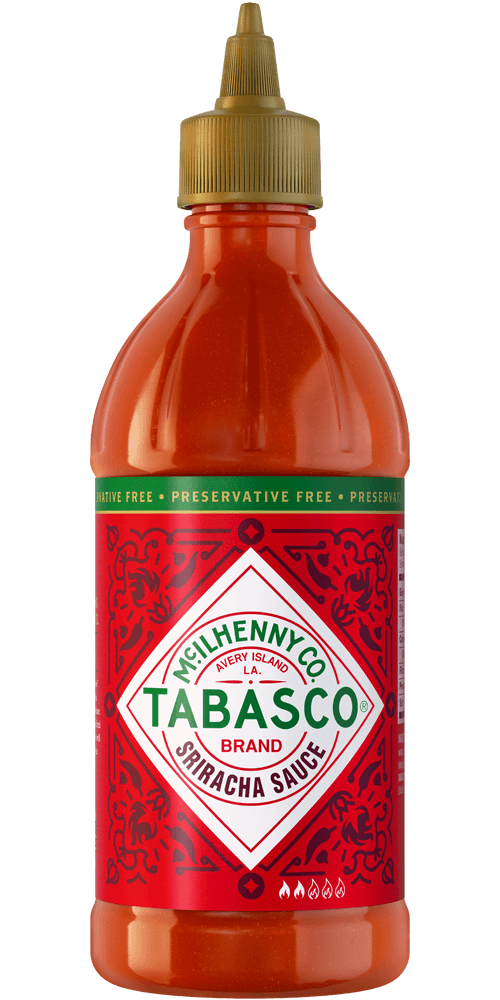 1 tablespoon
TABASCO® brand Sriracha Sauce
1/2 cup unsalted butter
3/4 cup light brown sugar
1/4 cup light corn syrup
Pinch of salt
1/2 teaspoon vanilla extract
1/4 teaspoon baking soda
6 cups popped popcorn
Preparation
Preheat oven to 250°F. Line a baking sheet with parchment paper.
Melt butter in a saucepan over medium heat. Stir in brown sugar, corn syrup and salt. Bring to a boil without stirring, about 4 minutes.
Remove from heat and stir in TABASCO® Sriracha Sauce, vanilla extract and baking soda.
In a large bowl, combine popcorn and caramel mixture until evenly coated. Spread popcorn over baking sheet and place in oven for 45 minutes. Stir popcorn every 15 minutes to make sure it is evenly coated. Let cool before serving.
You will need:
Sriracha Sauce
Flavored with oak barrel aged red peppers, our spicy Sriracha Sauce is preservative-free with a rich, bold flavor.