TABASCO® Roasted Pumpkin Seeds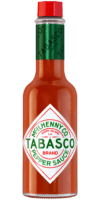 Original Red Sauce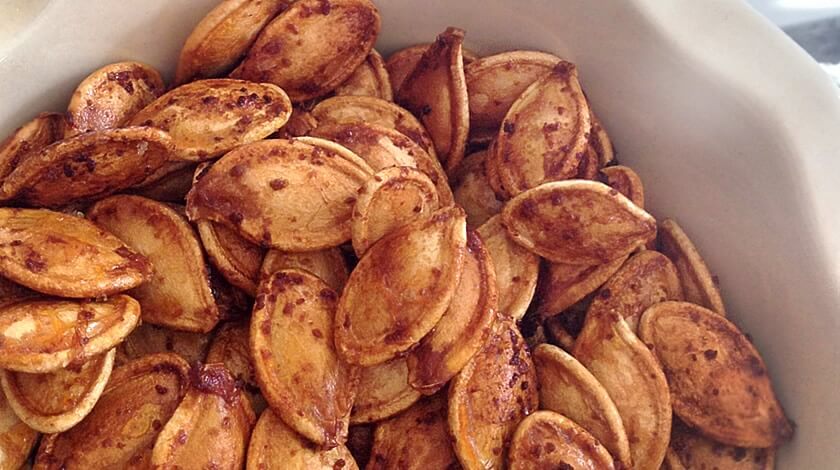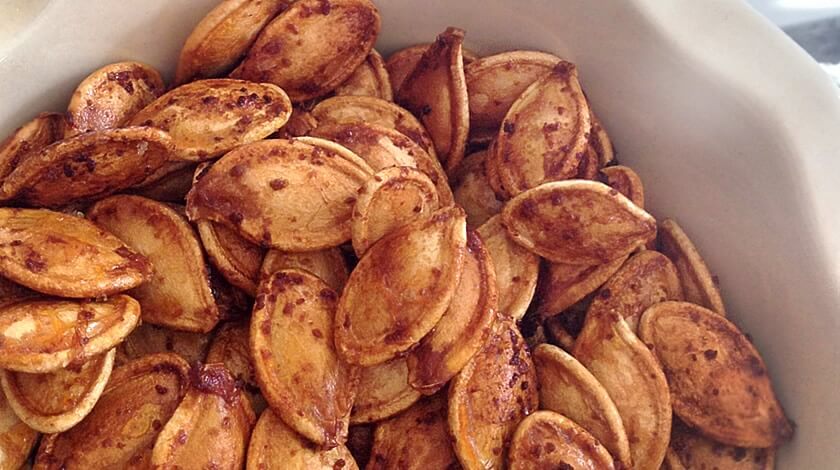 Ingredients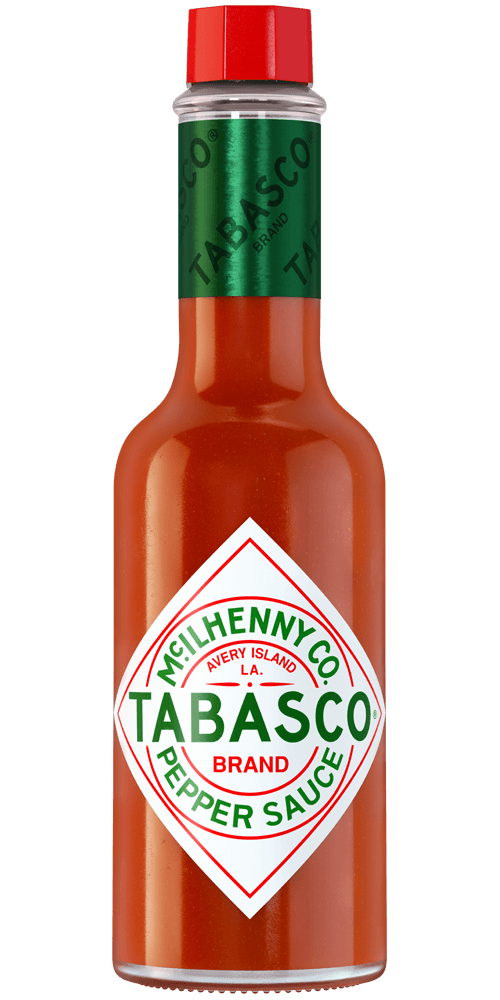 1 1/2 teaspoons
TABASCO® brand Original Red Sauce
1 cup pumpkin seeds
2 cups water
1 tablespoon plus 1/4 teaspoon salt, divided
1 tablespoon unsalted butter, melted
1 1/2 teaspoons brown sugar
1/2 teaspoon Worcestershire sauce
1/4 teaspoon garlic powder
Preparation
Heat oven to 375°F. Rinse pumpkin seeds in colander under cold water to get rid of any pumpkin pulp. Transfer cleaned seeds to bowl and add water and 1 tablespoon salt. Stir to combine and let sit for 15 minutes. Strain.
Place seeds on baking sheet and spread out in a single layer; transfer to oven for 10 minutes. While seeds are cooking, combine butter, TABASCO® Sauce, sugar, Worcestershire sauce and garlic powder in a small bowl and set aside.
Remove seeds from oven and pour butter mixture over them. Use a spatula to turn seeds making sure each one is coated evenly. Sprinkle with remaining salt and bake 18 minutes more, turning occasionally, until seeds are toasted. Let cool completely.
If you are using sugar pumpkins, the seeds will be smaller and will only need 15 minutes of cooking once the butter is added.
Serving suggestions: Sprinkle on top of mixed green salads, or serve as a healthy party snack. This recipe doubles easily!
You will need:
Original Red Sauce
Our most versatile sauce. Enliven the flavor of any meal.