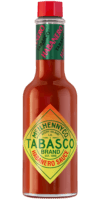 Habanero Sauce
Servings:
Serves 2 on its own, or 4 if served over your choice of rice or noodles.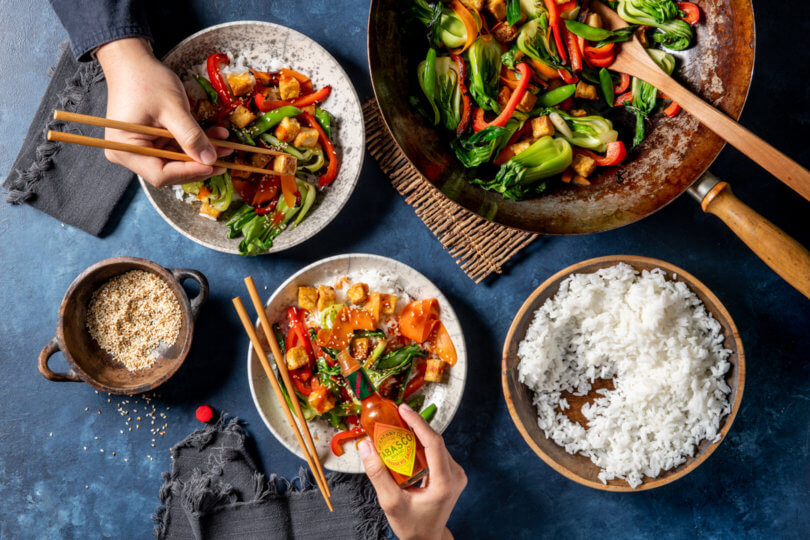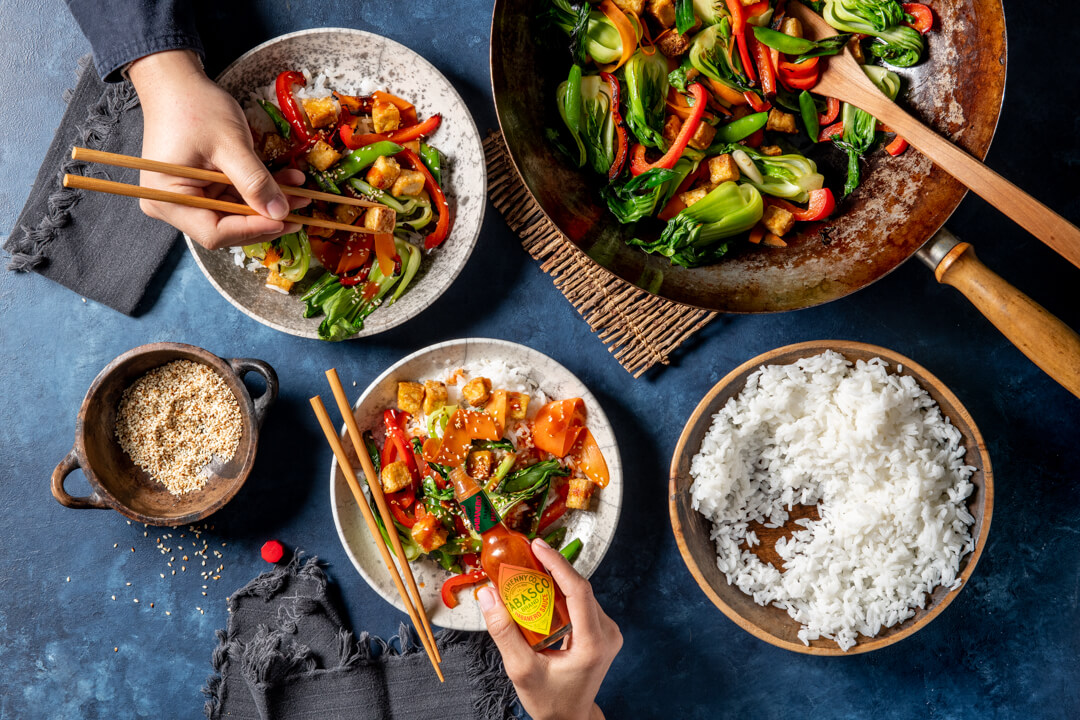 Ingredients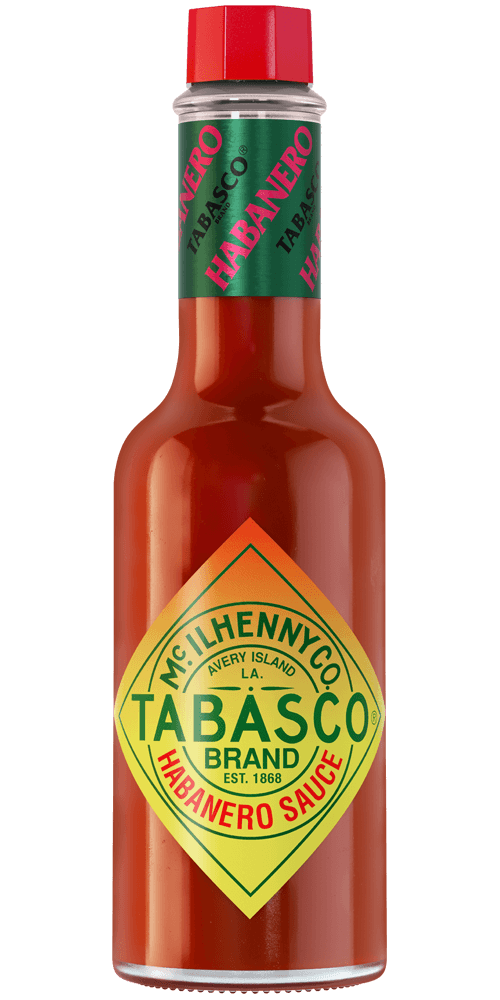 2 tsp
TABASCO® Habanero Sauce
2 tbsp vegetable oil
1 cup firm tofu, diced into ½ -inch cubes
2 tbsp corn flour
1 cup bok choy, roughly chopped
1 tbsp fresh ginger, grated
2 tbsp light soy sauce
2 tbsp clear honey
1 cup sugar snap peas
1 cup carrot ribbons
1 red bell pepper, sliced into strips
6 green onions, cut into 1-inch lengths
1 tsp toasted sesame seeds
Salt and pepper to taste
Preparation
Mix the honey and TABASCO® Habanero Sauce together and set aside.
Coat the tofu in the corn flour with a sprinkle of salt and pepper.
Heat the oil in a wok and add the tofu, then stir-fry until golden and crispy.
Remove from the wok, drizzle with the honey and TABASCO® Habanero Sauce mixture, then set aside.
Return the wok to the heat and add the peppers, bok choy, carrot, sugar snap peas, green onion, and ginger. Stir fry for 2 minutes.
Add the soy sauce and stir-fry until heated through. The vegetables should be crisp and not overcooked.
Add the tofu back to the wok and gently stir it into the vegetables, being careful not to break up the tofu.
Serve immediately topped with some toasted sesame seeds.
You will need:
Habanero Sauce
Our hottest sauce. A fruity, jamaican style blend.