Fried Chicken & Waffle Sliders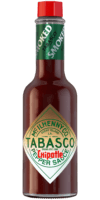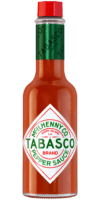 Chipotle Sauce, Original Red Sauce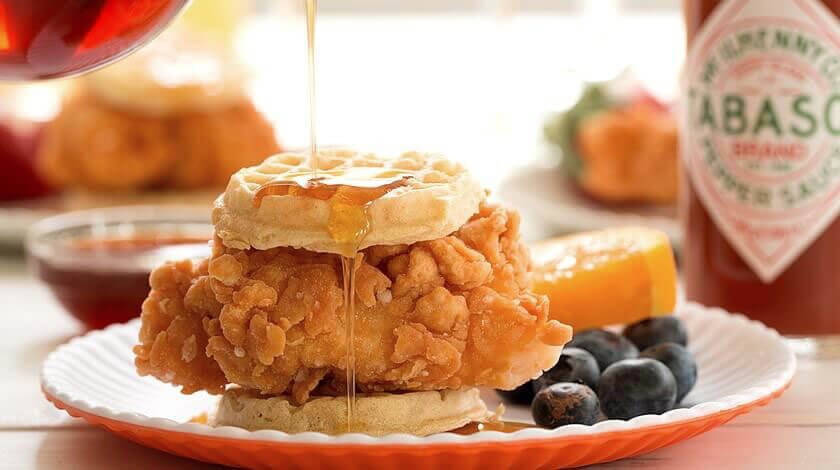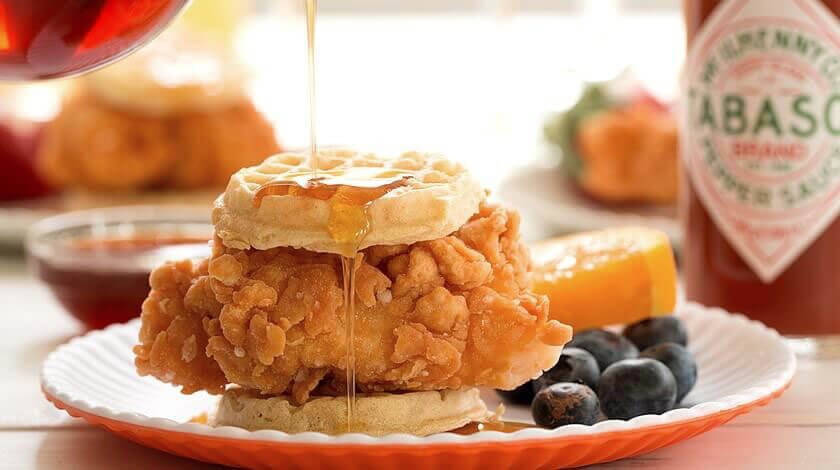 Ingredients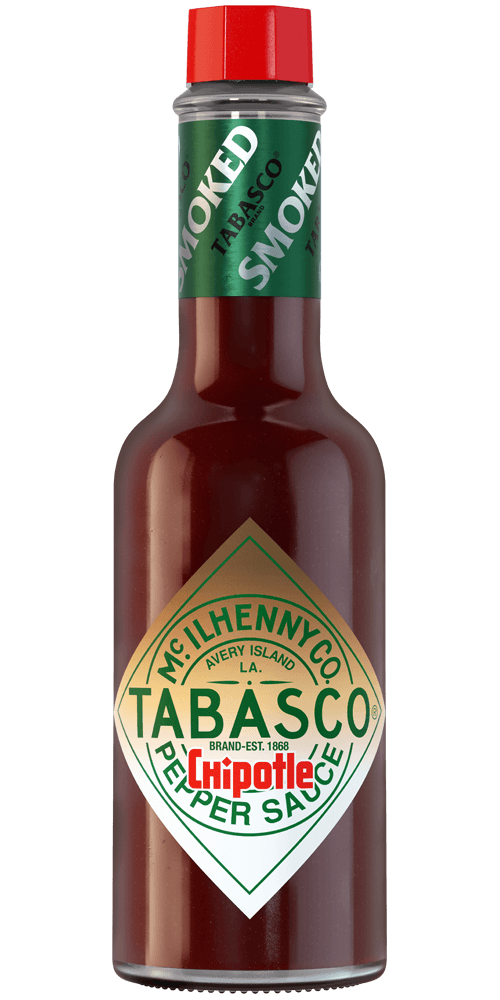 3/4 teaspoon
TABASCO® brand Chipotle Pepper Sauce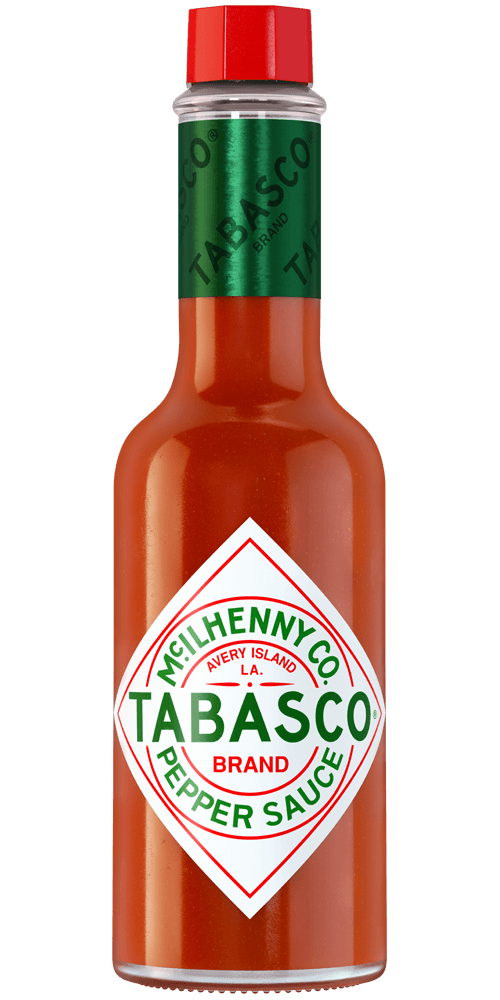 1/2 cup plus 1/4 teaspoon
TABASCO® brand Original Red Sauce
, divided
1/4 cup honey
1/4 cup maple syrup
1 cup flour
1 teaspoon salt
1 1/4 pounds chicken tenders (8 pieces), cut in half
Vegetable oil
32 mini frozen waffles
Preparation
Preheat oven to 400 degrees.
Prepare dipping sauces: Combine honey and TABASCO® Chipotle Sauce in a small bowl and set aside. Combine maple syrup and 1/4 teaspoon TABASCO® brand Original Red Sauce in another small bowl and set aside.
Place remaining 1/2 cup TABASCO® Sauce in a shallow dish. Place flour and salt in a second shallow dish. Coat a chicken tender in the TABASCO® Sauce and then in the flour, then back in the TABASCO® Sauce and in the flour for a second time, and set aside. Repeat with the remaining chicken tenders.
Heat vegetable oil 1/2 inch deep in a cast-iron pan over medium-high heat. When the oil is hot, place the chicken in the pan and cook until golden brown and cooked through, about 4 minutes a side. If chicken is browning too quickly, reduce heat. Once done, transfer chicken to a paper-towel lined plate and let rest until ready to assemble sandwiches.
To make sandwiches, place waffles on a baking sheet and bake until warmed through and just crisp, about 5 minutes. Place a fried chicken piece on a hot waffle and top with a second waffle. Repeat until all sandwiches are assembled. Serve with the two prepared dipping sauces. (You can also brush the hot fried chicken tenders generously with the honey or maple syrup before assembling to make a glazed fried chicken sandwich with some spicy-sweet sauce in every bite.)
You will need:
Chipotle Sauce
A smoky, flavorful sauce. Pairs well with any BBQ dish.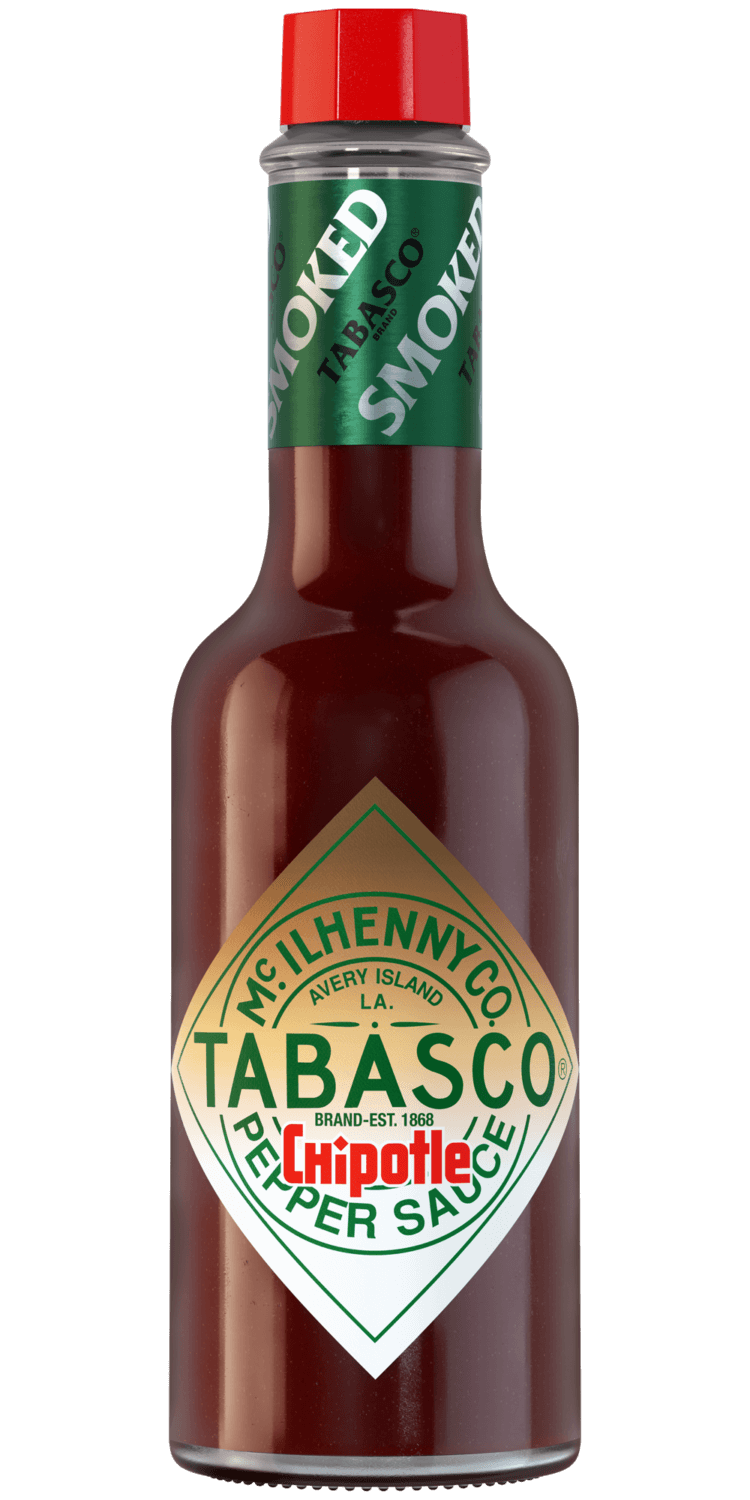 You will need:
Original Red Sauce
Our most versatile sauce. Enliven the flavor of any meal.