S'mores 'N' Smoke
TABASCO® Chipotle Hot Sauce brings a touch of smokiness to this bourbon cocktail.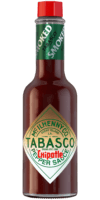 Chipotle Sauce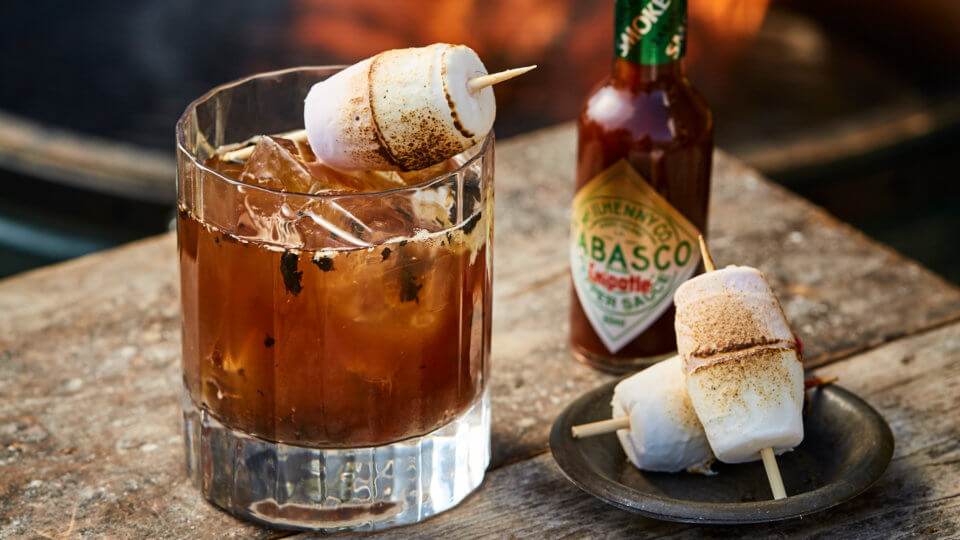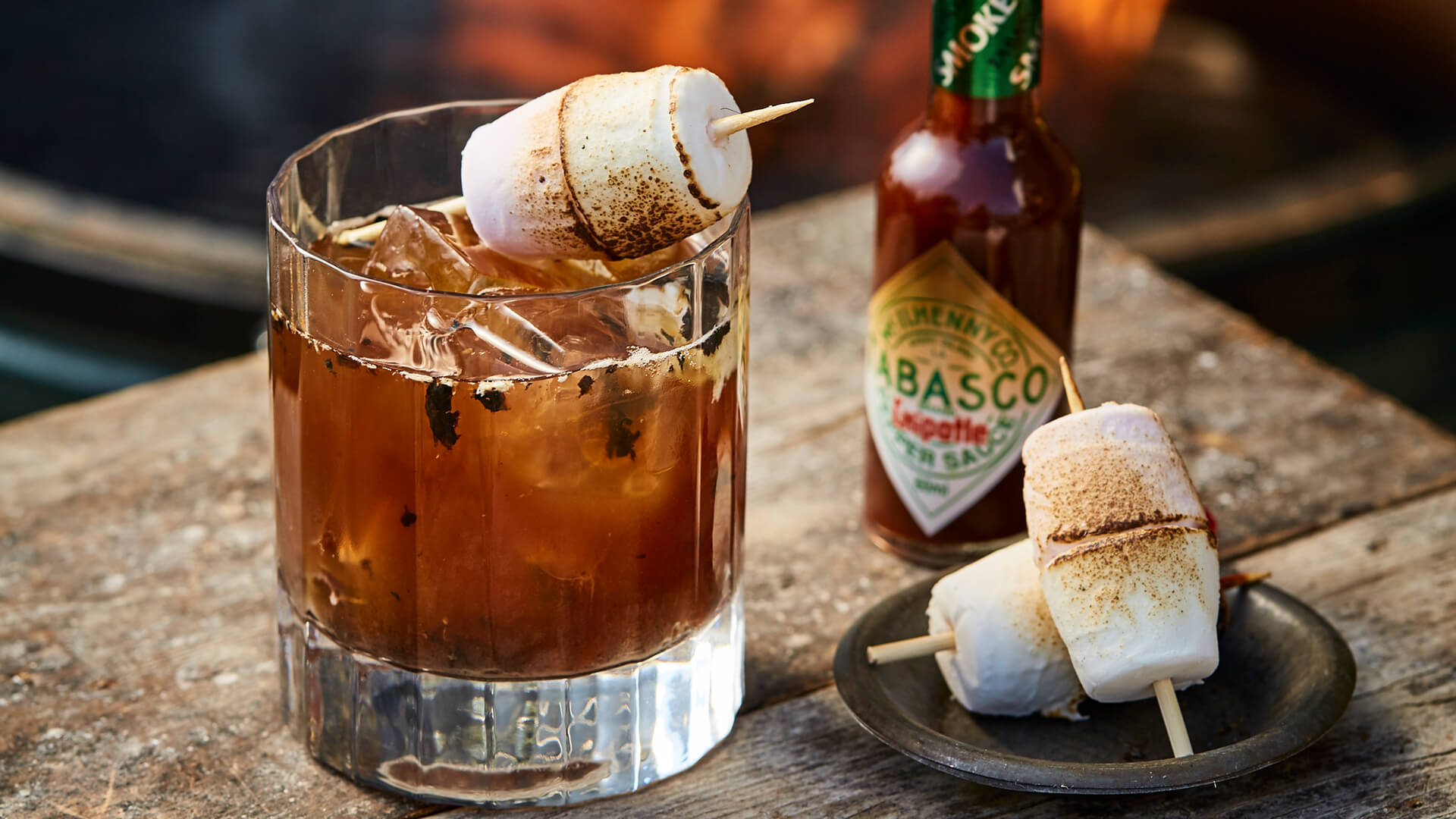 Ingredients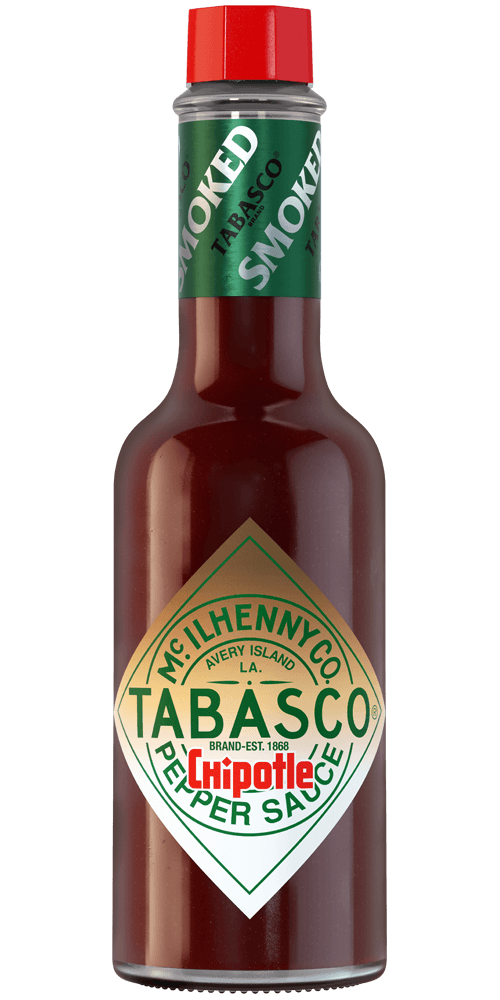 2 dashes of
TABASCO® Chipotle Sauce
50ml bourbon whiskey
4 marshmallows
1 dash of chocolate bitters, or alternatively use Angostura bitters and garnish the cocktail with a sprinkling of cacao powder
Preparation
Combine the bourbon, TABASCO® Chipotle Sauce and chocolate bitters in a short tumbler glass.
Skewer a marshmallow and toast over the BBQ until it begins to colour and melt, then dunk it into the drink and gently stir for 10–15 seconds to infuse the bourbon with the marshmallow flavour. Slide the skewer out, leaving the marshmallow behind (it may begin to dissolve), and repeat this step with a second marshmallow.
Add 3–4 ice cubes and stir.
For the garnish, toast two more marshmallows. Skewer them on a cocktail stick and place on the rim of the glass.
You will need:
Chipotle Sauce
A smoky, flavorful sauce. Pairs well with any BBQ dish.