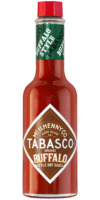 Buffalo Style Sauce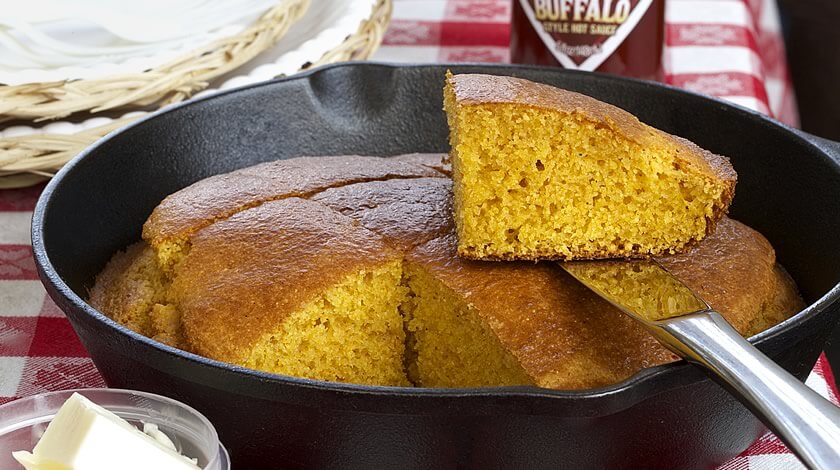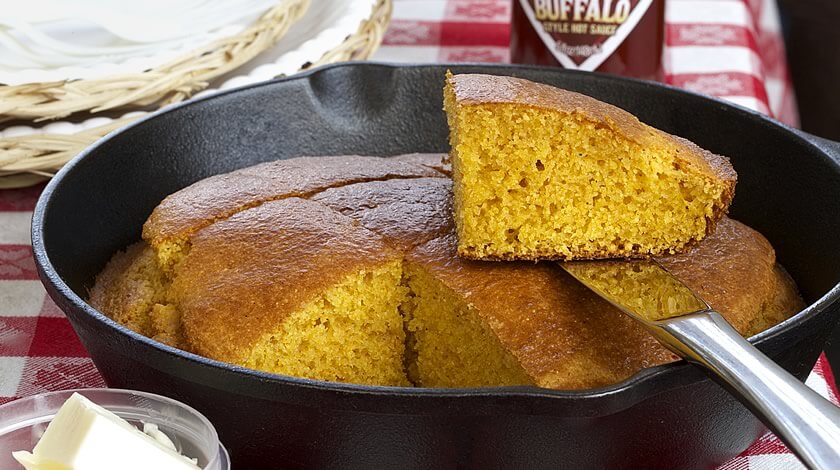 Ingredients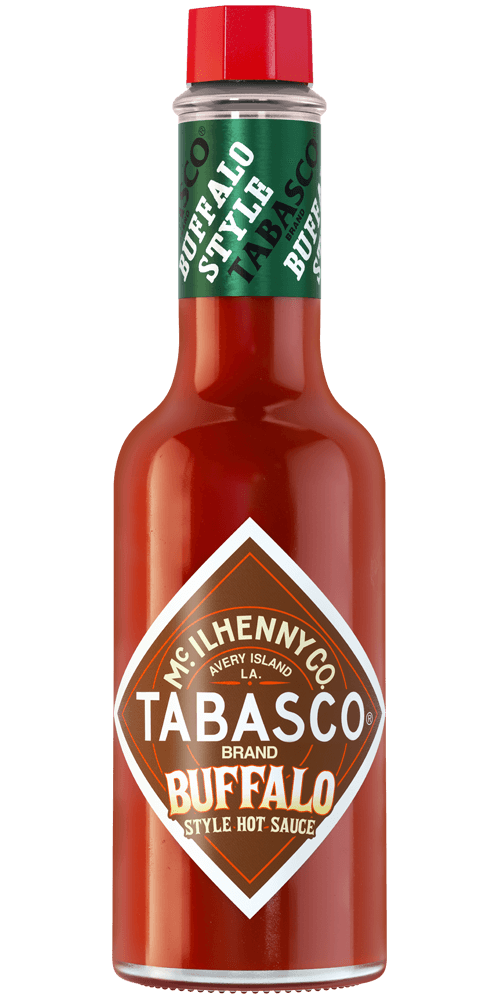 1 tablespoon
TABASCO® brand Buffalo Style Hot Sauce
3/4 cup cornmeal
1/2 cup all-purpose flour
2 tablespoons sugar (optional)
1 teaspoon baking powder
1/2 teaspoon baking soda
1/4 teaspoon salt
3/4 cup milk
1 egg, beaten
2 tablespoons vegetable oil
Preparation
Combine cornmeal, flour, sugar, baking powder, soda, and salt in a mixing bowl; whisk together and make a well in the center. Combine milk and TABASCO® Buffalo Style Sauce in another bowl; stir in egg and oil, then pour into well in cornmeal mixture and whisk just until dry ingredients are moistened. Do not overmix.
Pour batter into a well-greased 8-inch iron skillet or round cake pan. Bake in a 450°F oven for 15 minutes or until bread springs back when gently pressed in center. Let cool 5 minutes; serve hot.
You will need:
Buffalo Style Sauce
Tangy and flavorful. Perfect for wings or sandwiches.