Classic Steak & Eggs
Note: Turn on exhaust fan over stove or cook in a ventilated area.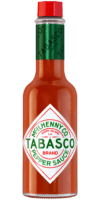 Original Red Sauce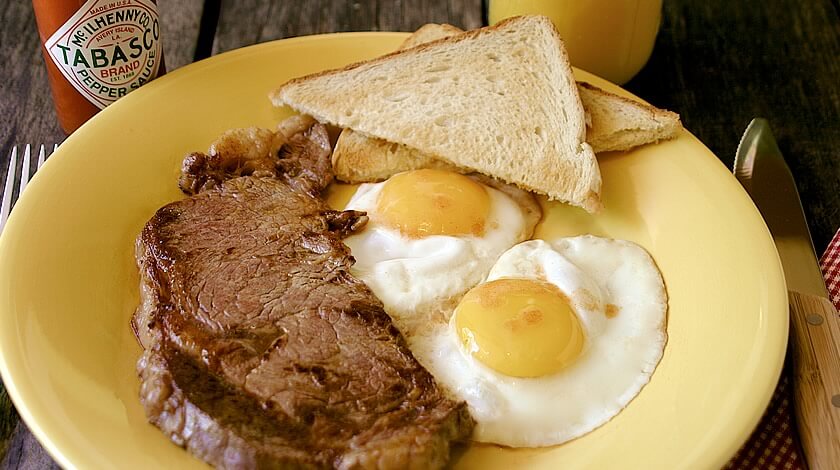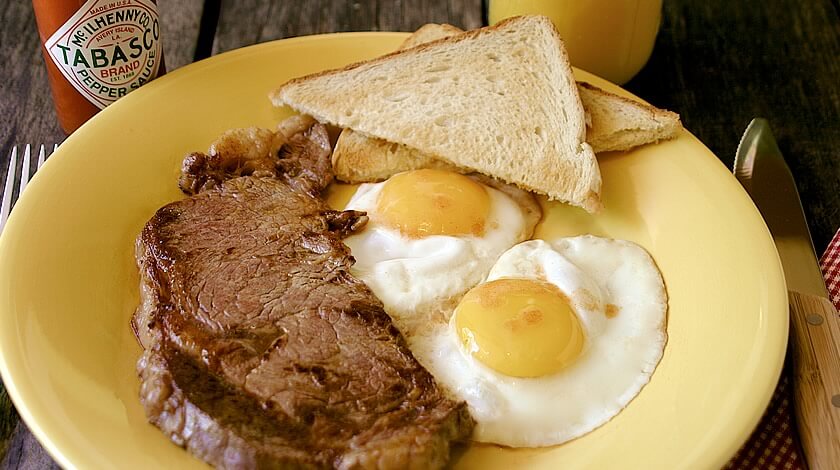 Ingredients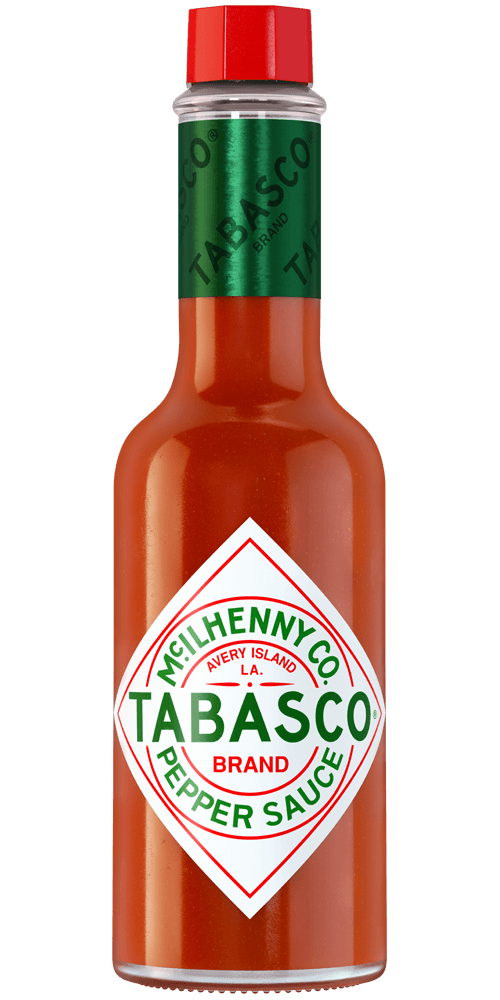 1 1/2 teaspoons
TABASCO® brand Original Red Sauce
1/3 pound boneless rib-eye steak, about 1/2-inch thick
1/4 teaspoon salt
2 large eggs
Preparation
Heat a skillet over medium-high heat until hot. Season the steak with salt, coat generously with TABASCO® Sauce, and add to pan. Cook steak about 2 minutes per side for medium. Remove steak to a plate. Add eggs to the pan and cook as desired. Transfer to plate and serve immediately.
You will need:
Original Red Sauce
Our most versatile sauce. Enliven the flavor of any meal.