Easy Grilled Buffalo Wings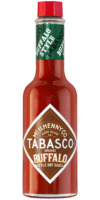 Buffalo Style Sauce
Servings:
Makes 6 appetizer servings. Recipe can easily be doubled or tripled.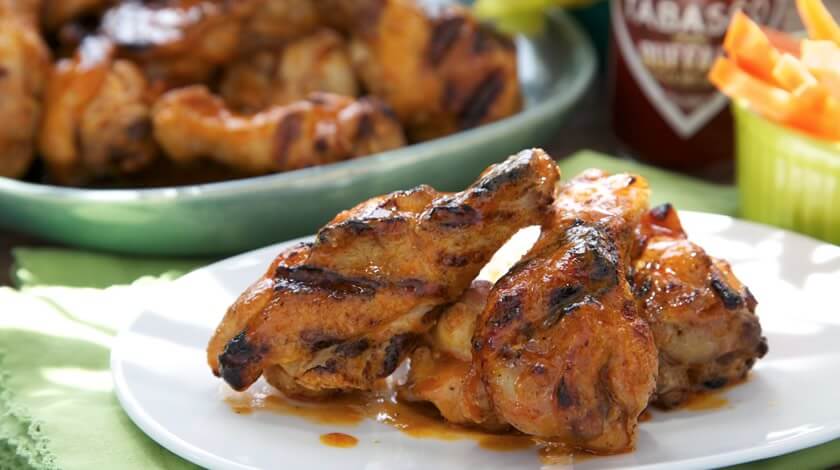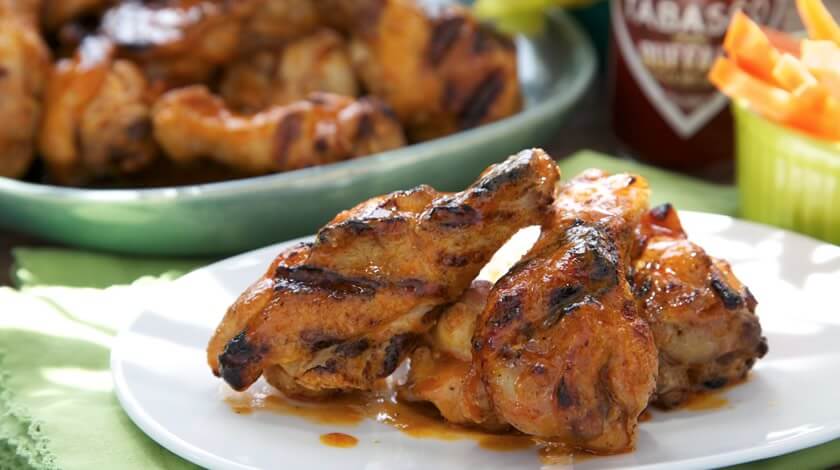 Ingredients
1/2 cup TABASCO® brand Buffalo Style Sauce
1 stick butter, cut into tablespoons
3 pounds chicken wing drumettes
Preparation
Heat grill to medium heat. Combine butter pieces and TABASCO® Buffalo Style Sauce in a large bowl and set aside. Place wings on grill and cook until crisp and cooked through, about 15 minutes.
Transfer hot wings to the large bowl and toss until butter is melted and wings are evenly coated. Serve immediately.
You will need:
Buffalo Style Sauce
Tangy and flavorful. Perfect for wings or sandwiches.