Salmon With Parsley-Almond Pesto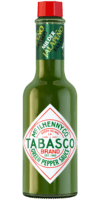 Green Jalapeño Sauce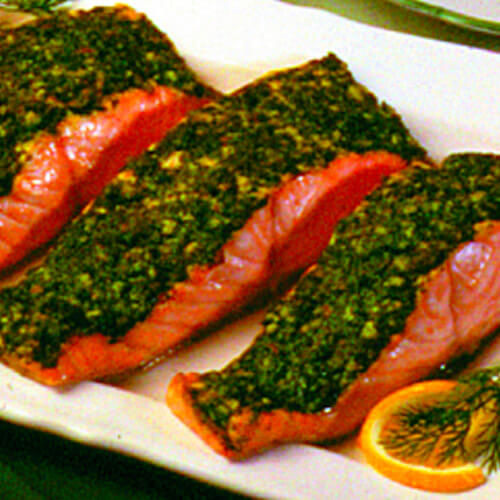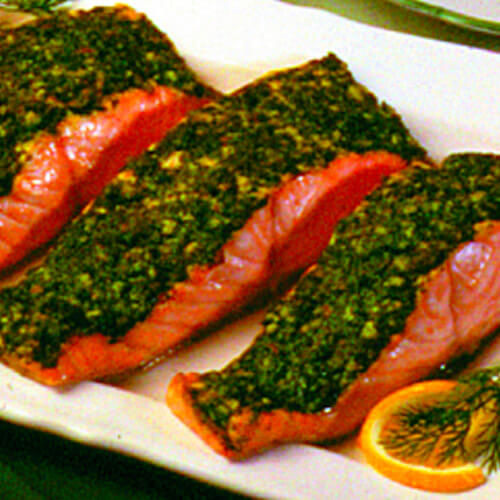 Ingredients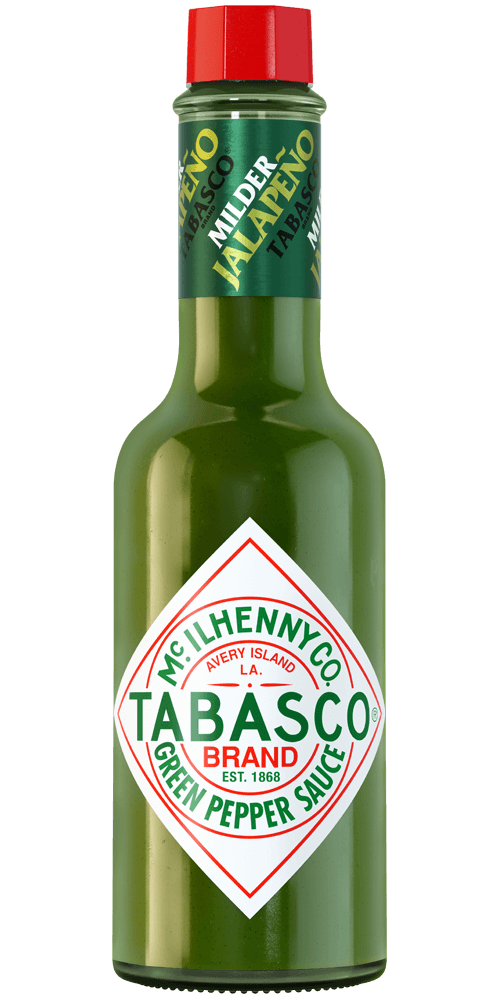 2 tablespoons
TABASCO® brand Green Jalapeño Pepper Sauce
1 cup firmly packed parsley
1 small clove garlic
2 tablespoons natural sliced almonds
1 tablespoon lemon juice
2 tablespoons olive oil
1 pounds fish fillets, such as salmon, red snapper or sole
Preparation
Preheat broiler.
Place parsley, garlic, almonds, TABASCO® Green Sauce and lemon juice in food processor or blender; purée mixture. Gradually add olive oil until mixture is smooth.
Brush both sides of fish fillets with parsley mixture. Place fillets on lightly greased broiler pan. Broil 5 to 10 minutes or until fish flakes easily with a fork.
You will need:
Green Jalapeño Sauce
Mild jalapeño flavor. Pairs well with dips and Mexican cuisine.