Spicy Cauliflower Bites with Sriracha Dipping Sauce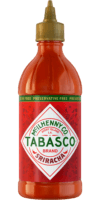 Sriracha Sauce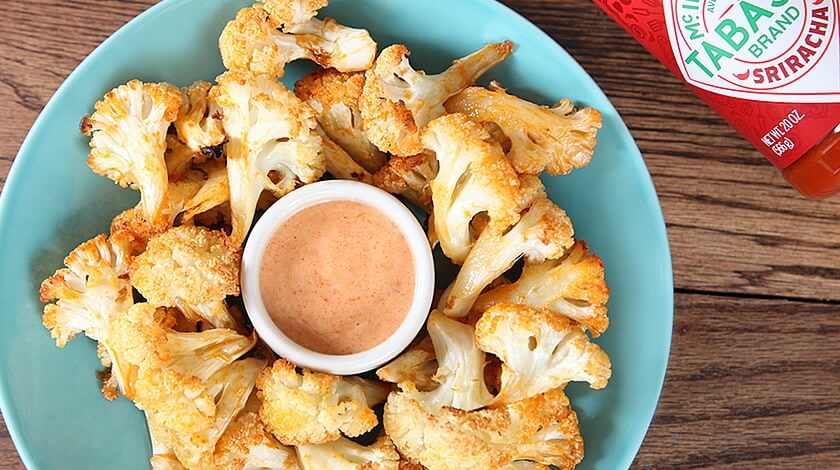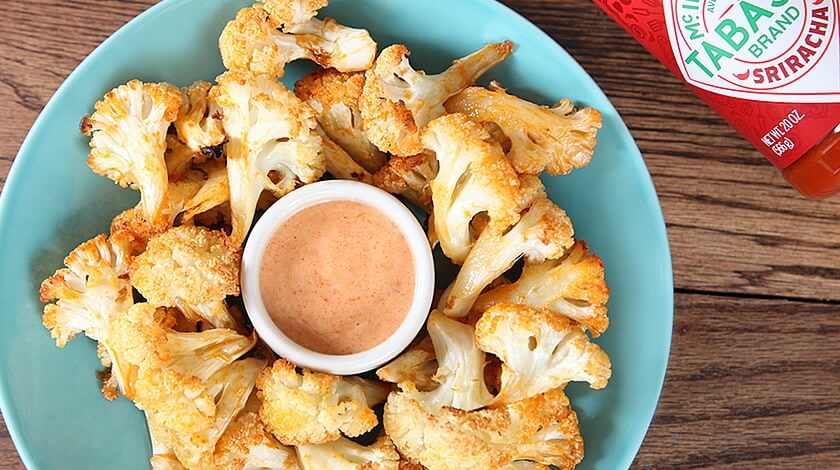 Ingredients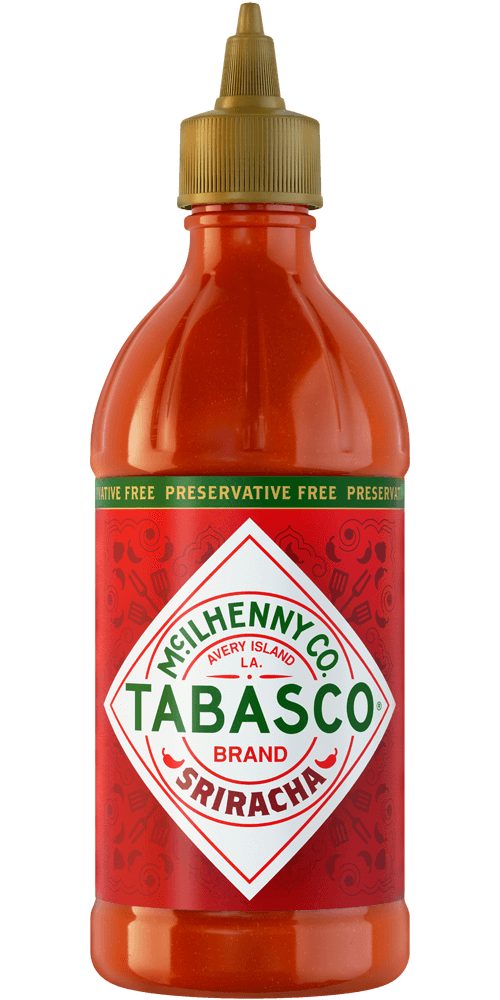 1 tablespoon
TABASCO® brand Sriracha Sauce
1/2 cup mayo
1 tablespoon rice wine vinegar
1 tablespoon honey
1 teaspoon ketchup
1 teaspoon garlic powder
1/2 teaspoon smoked paprika
1 tablespoon lime juice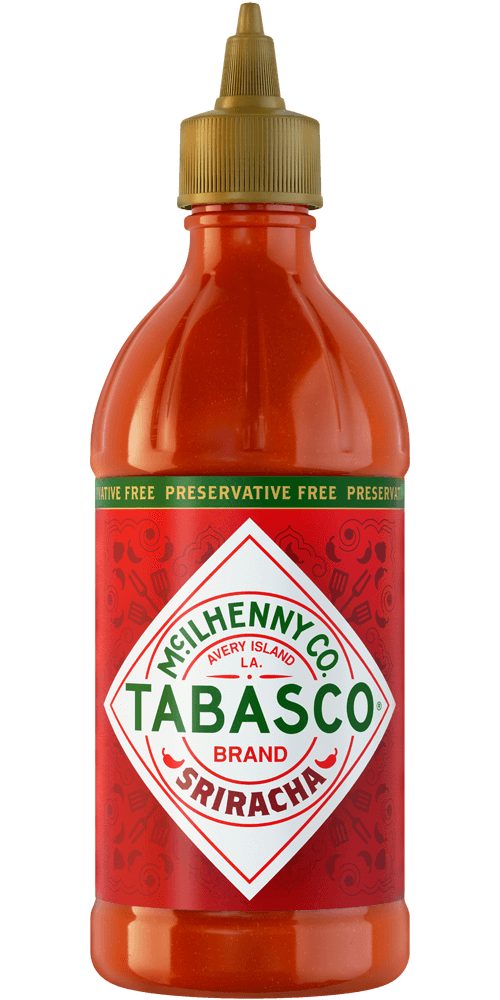 3 tablespoons
TABASCO® brand Sriracha Sauce
8 cups cauliflower florets, cut into 1 1/2-inch pieces
2 tablespoons extra virgin olive oil
1/4 teaspoon Kosher salt
1 tablespoon butter, melted
1 tablespoon lemon juice
Preparation
Preheat oven to 450°F. Coat a large, rimmed baking sheet with cooking spray.
Dipping Sauce
Whisk together all ingredients and refrigerate until ready to use.
Cauliflower Bites
Toss cauliflower, oil and salt in a large bowl. Spread on the prepared baking sheet; reserve the bowl. Roast the cauliflower until it starts to soften and brown on the bottom, about 15 minutes.
Meanwhile, combine TABASCO® Sriracha Sauce, butter and lemon juice in the large bowl. Add the roasted cauliflower and toss to coat. Return the cauliflower to the baking sheet and continue roasting until hot, about 5 minutes more.
Serve
Serve Cauliflower Bites warm with Dipping Sauce.
You will need:
Sriracha Sauce
Flavored with oak barrel aged red peppers, our spicy Sriracha Sauce is preservative-free with a rich, bold flavor.