Garlic Marinated Chicken with Tarragon
This is a great recipe for low-sodium diets. Nutritional information per serving: 520 calories, 41g fat, 115mg cholesterol, 125mg sodium, 7g carbohydrates, 29g protein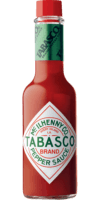 Original Red Sauce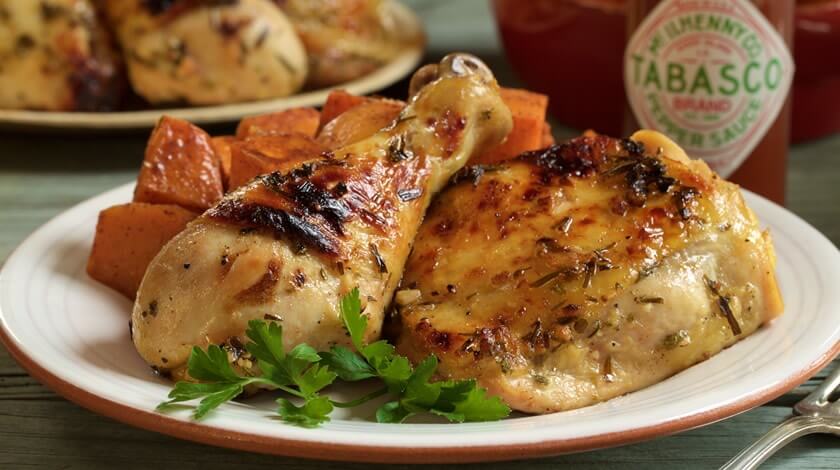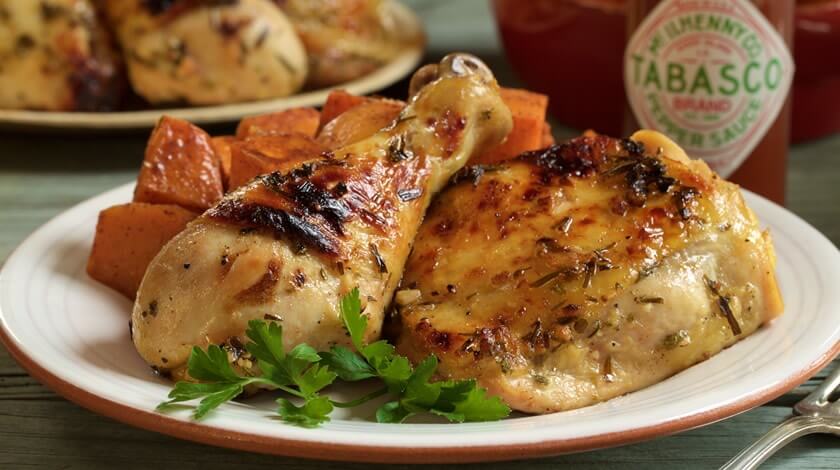 Ingredients
1 tablespoon
TABASCO® brand Original Red Sauce
1/2 cup olive oil
6 cloves garlic, minced
2 tablespoons freshly squeezed lemon juice
2 tablespoons honey
1 tablespoon dried tarragon
2 tablespoons chopped fresh parsley
1/2 teaspoon black pepper
1 large whole chicken, cut into 8 pieces
Preparation
In a small bowl, mix all ingredients except chicken. Place chicken pieces into a shallow dish and prick with a fork on both sides. Pour marinade on top. Turn to coat. Refrigerate for one hour.
Preheat broiler. Remove chicken from marinade and place, skin side down, on a baking sheet lined with aluminum foil. Reserve marinade. Broil for 15 minutes 6 inches from heat. Turn chicken over. Brush with reserved marinade. Continue cooking until done, approximately 15-20 minutes.
You will need:
Original Red Sauce
Our most versatile sauce. Enliven the flavor of any meal.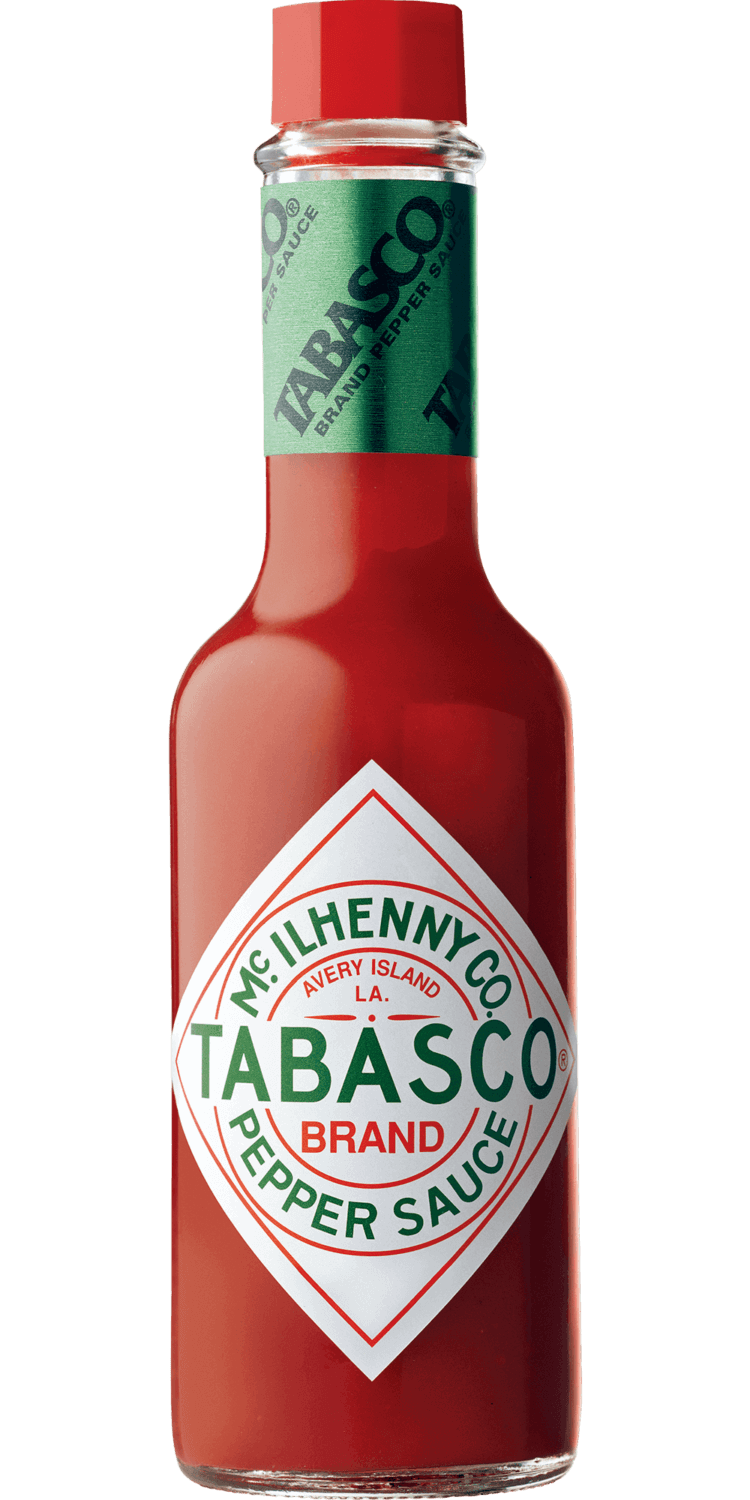 Close Email Overlay
Want to be the first to know about new products?
We want to stay in touch! We'll send you the occasional email, but only with the important stuff.