Sriracha Citrus-Ginger Grilled Chicken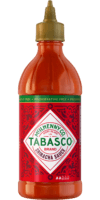 Sriracha Sauce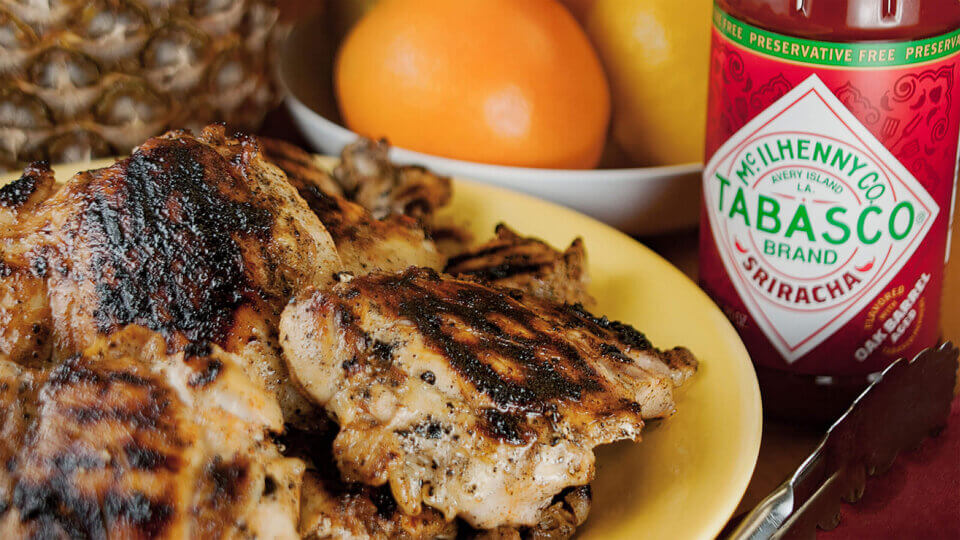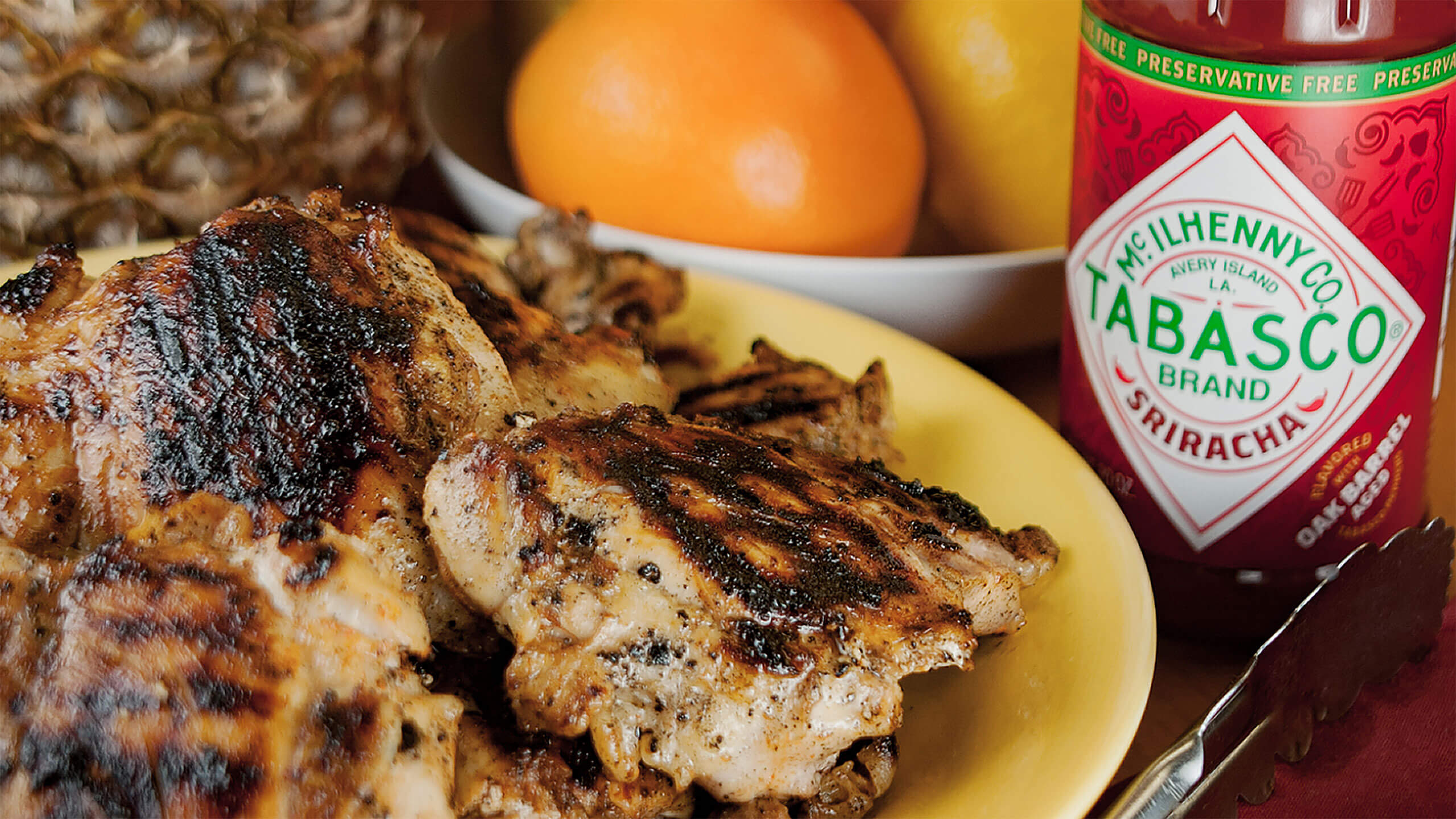 Ingredients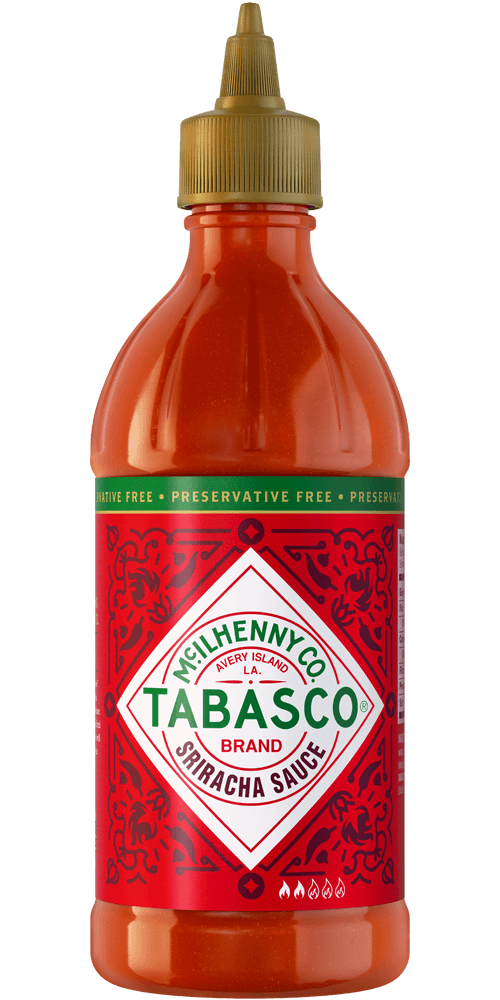 1/4 cup
TABASCO® brand Sriracha Sauce
1 cup orange juice
1/2 cup pineapple juice
2 tablespoons lemon juice
1 tablespoon fresh grated ginger
8 boneless, skinless chicken thighs
Salt and pepper, to taste
Preparation
In a large bowl or resealable plastic bag, combine orange juice, pineapple juice, TABASCO® Sriracha Sauce, lemon juice and ginger. Add chicken and refrigerate 4 hours or overnight.
Heat grill to medium heat. Remove chicken from marinade and sprinkle with salt and pepper. Grill chicken about 5 minutes per side, or until cooked through.
You will need:
Sriracha Sauce
Flavored with oak barrel aged red peppers, our spicy Sriracha Sauce is preservative-free with a rich, bold flavor.