Jicama & Cucumber Green Salad with Mango Vinaigrette
This is a great recipe for low-sodium diets. Nutritional information per serving: 250 calories, 13g fat, 0mg cholesterol, 80mg sodium, 33g carbohydrates, 6g protein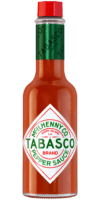 Original Red Sauce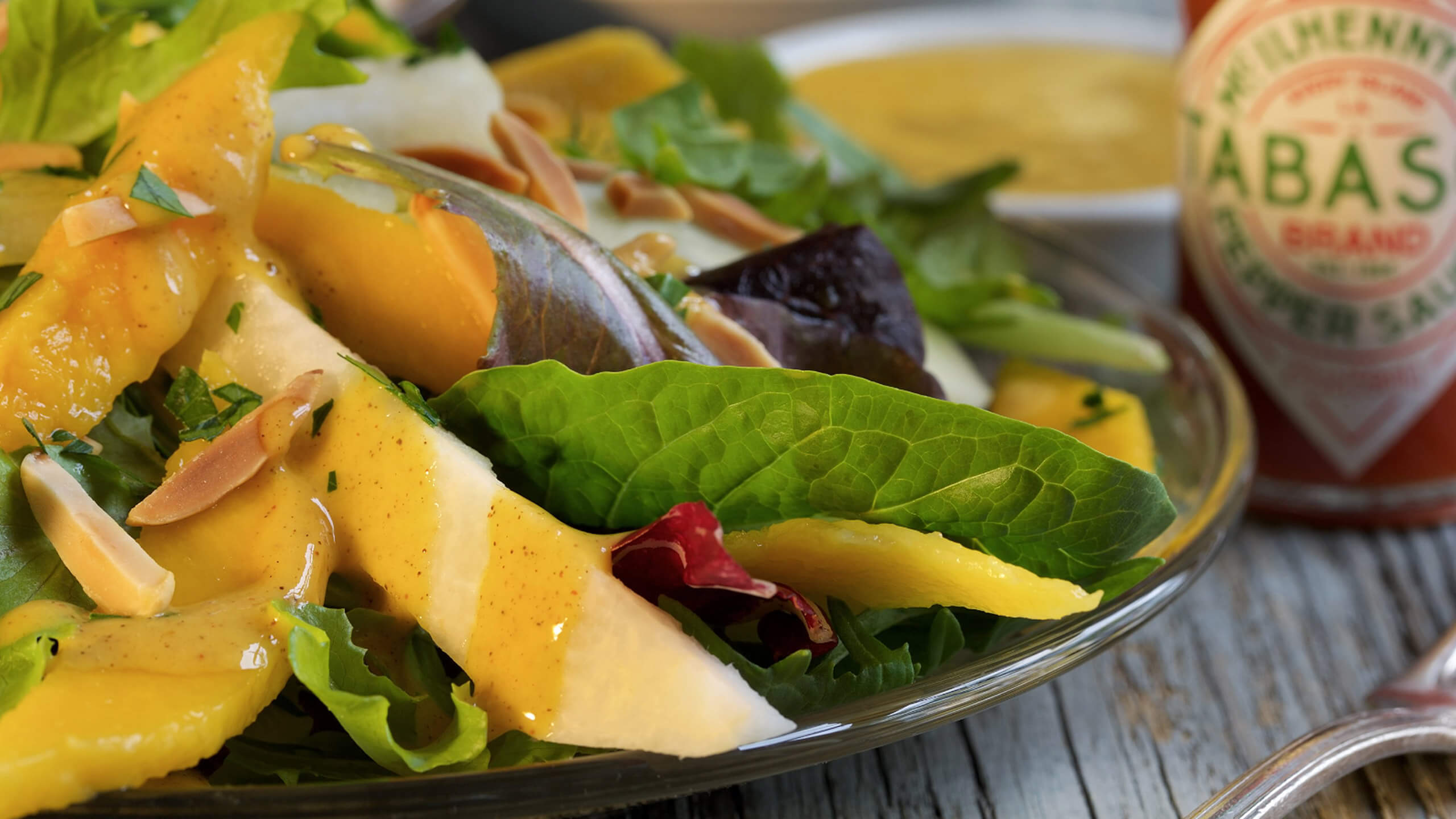 Ingredients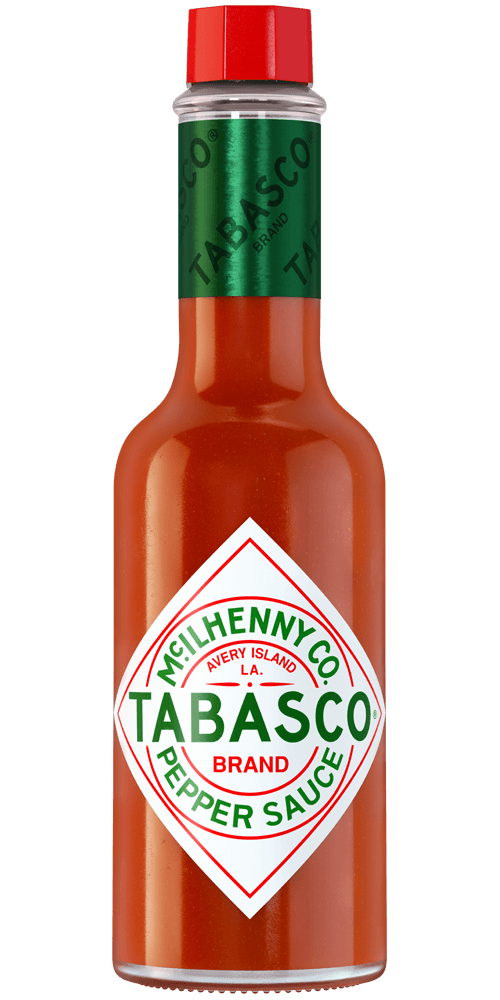 1 teaspoon
TABASCO® brand Original Red Sauce
1 large ripe mango, peeled and diced
3 tablespoons rice vinegar
1 tablespoon freshly squeezed lemon juice
1 teaspoon sweet paprika
1/4 cup olive oil
1 large ripe mango
1 medium jicama
1 medium cucumber
1/3 cup slivered unsalted almonds
1 (10-ounce) package mixed greens (about 12 cups)
1 tablespoon chopped parsley
Preparation
Prepare mango vinaigrette: Place mango in a food processor with rice vinegar, lemon juice, TABASCO® Sauce and paprika. Blend on medium speed, slowly adding olive oil until emulsified. Set aside.
Prepare salad: Peel second mango, jicama and cucumber; remove pit from mango and seeds from cucumber. Cut each into 1/2-inch-wide strips and set aside.
Place almonds in a dry frying pan. Cook over medium high heat, stirring frequently, until golden brown, 2-3 minutes.
To assemble salad, divide greens between 6 plates. Top with mango, jicama and cucumber strips. Sprinkle on parsley and toasted almonds. Drizzle with mango vinaigrette.
You will need:
Original Red Sauce
Our most versatile sauce. Enliven the flavor of any meal.