Sriracha-Buttered Shrimp, Pineapple & Vegetable Kebabs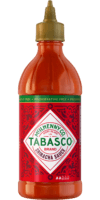 Sriracha Sauce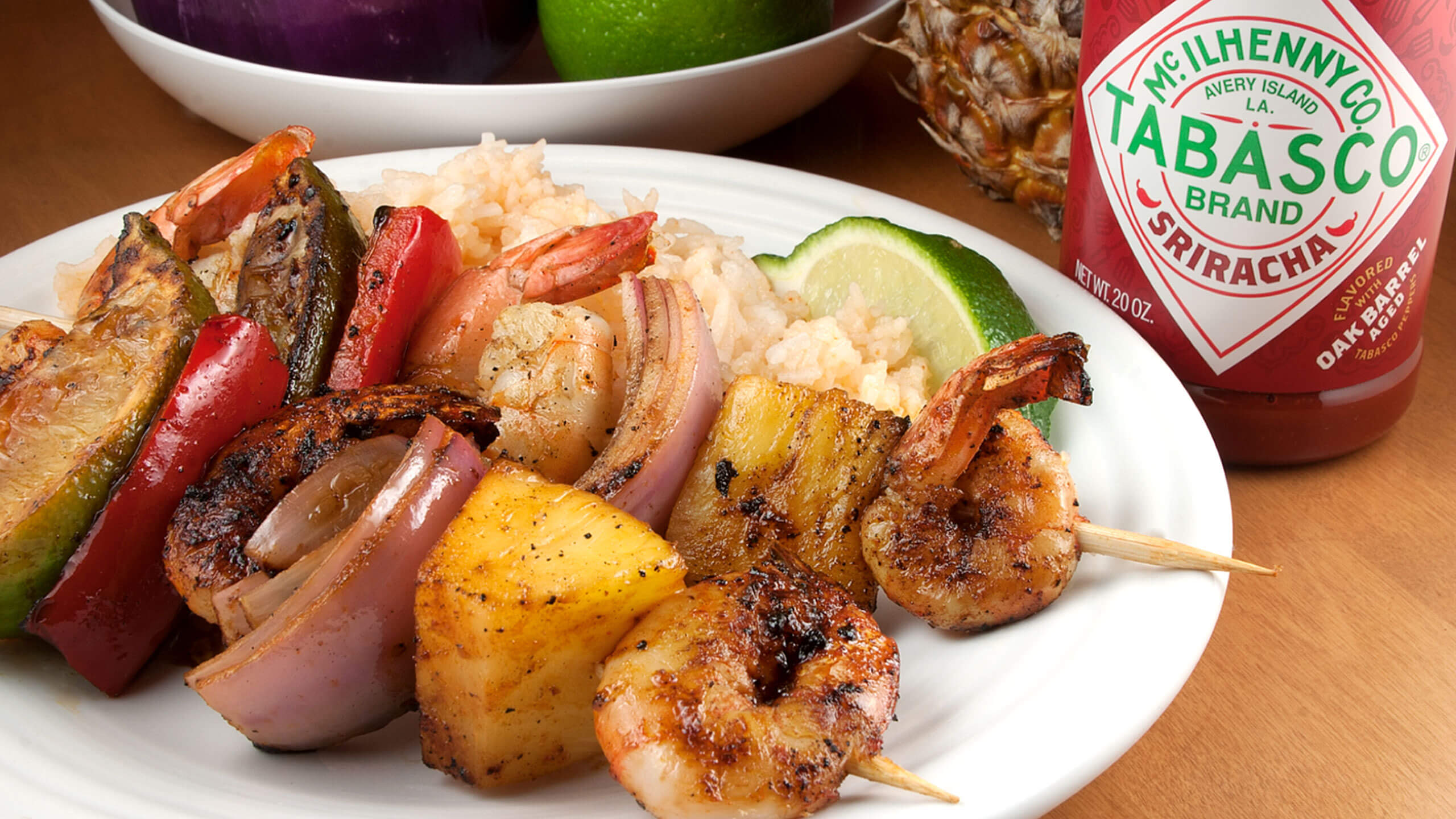 Ingredients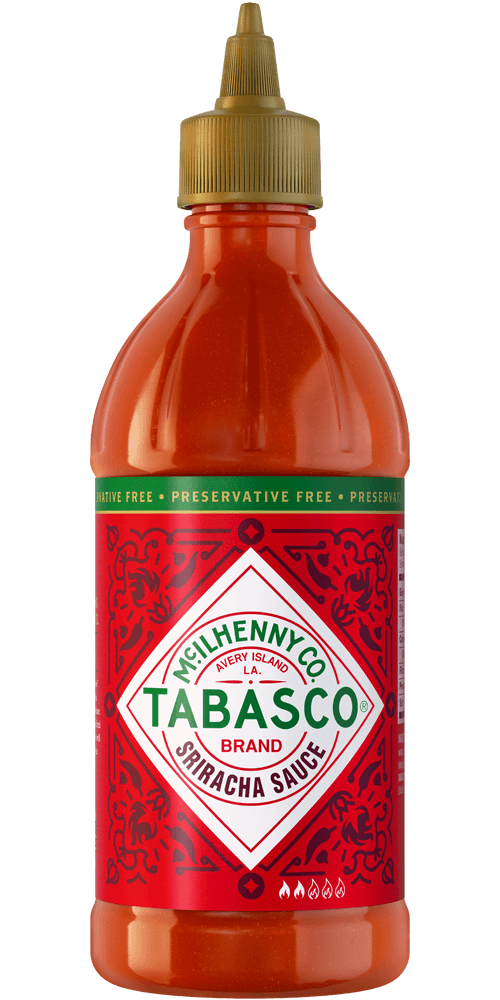 1/2 cup
TABASCO® brand Sriracha Sauce
1 pound jumbo shrimp, peeled and deveined
1 red onion, cut into eighths
1 red bell pepper, cut into 1-inch pieces
1/2 of a pineapple, peeled, cored and cut into 1-inch pieces
2 limes, quartered
1/2 cup unsalted butter, melted
Preparation
Heat grill to medium-high heat. Thread shrimp, onion, pepper, pineapple and limes on 4 large or 8 small skewers.
In a small bowl whisk TABASCO® Sriracha Sauce into melted butter until thick and smooth. Place skewers on grill and generously baste with Sriracha-butter mixture using a brush. Continue basting and turning skewers every 2 minutes, until shrimp are cooked through and fruits and vegetables nicely glazed and colored, about 8 minutes.
You will need:
Sriracha Sauce
Flavored with oak barrel aged red peppers, our spicy Sriracha Sauce is preservative-free with a rich, bold flavor.